Fall is officially here and the weather is getting cooler. The leaves are starting to change colors and the kids are so excited about the leaves that dot the yards as we walk to the bus stop. One of our neighbors has the
best
leaves for collecting and they are so sweet to let us stop by each day and select a few leaves for our collection. While the trees in our yard only seem to produce yellow and brown leaves, their tree has vibrant reds and oranges for the kids to "ooh" and "ahhh" over.
Last week, we collected a bunch of leaves and put them together to make a fun Fall wreath.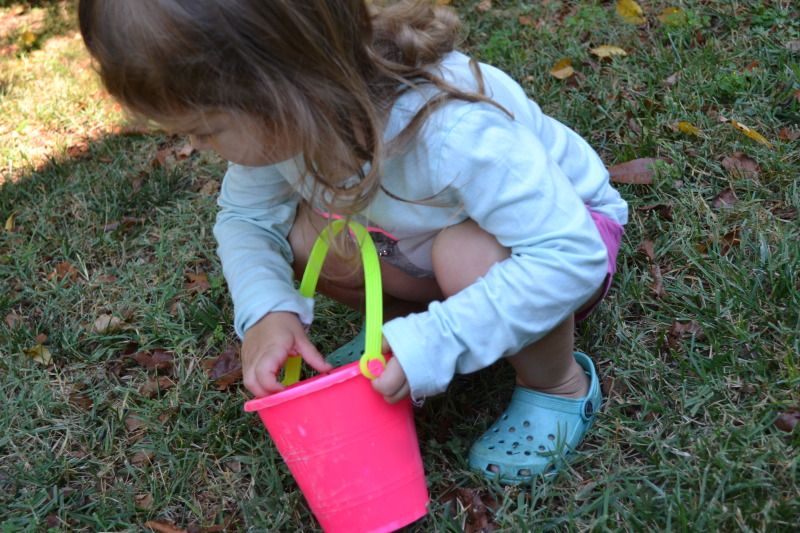 For our wreaths, we used:
paper plates
scissors
various Fall leaves
glue
yellow and brown construction paper
black paint
markers
ribbon (for hanging)
pencils (for painting)
To start, I cut the inner circle out of each of the paper plates by bending it in half and then cutting a semi-circle. Then, the kids took red, orange, yellow, brown, and green markers to decorate their paper plates. To be perfectly honest, this step wasn't
really
necessary, but we were having a particularly difficult day with sick babies so I needed the kids to be able to do a simple project without constant supervision.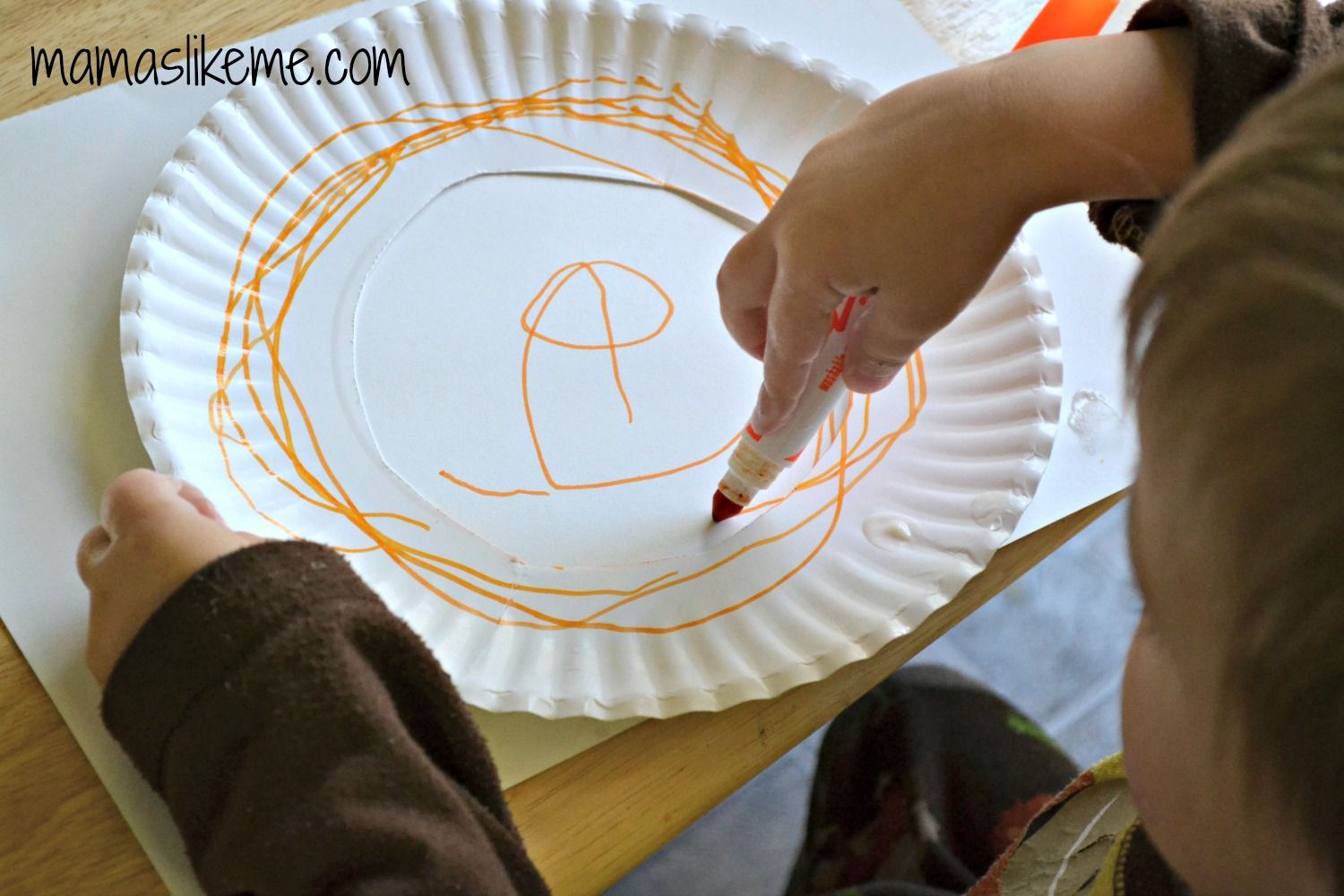 After they colored their paper plates, we added our beautiful Fall leaves. To make this easier for the kids, I poured glue from a large bottle onto a paper plate and gave each of the kids a paintbrush to paint the glue onto their paper plates.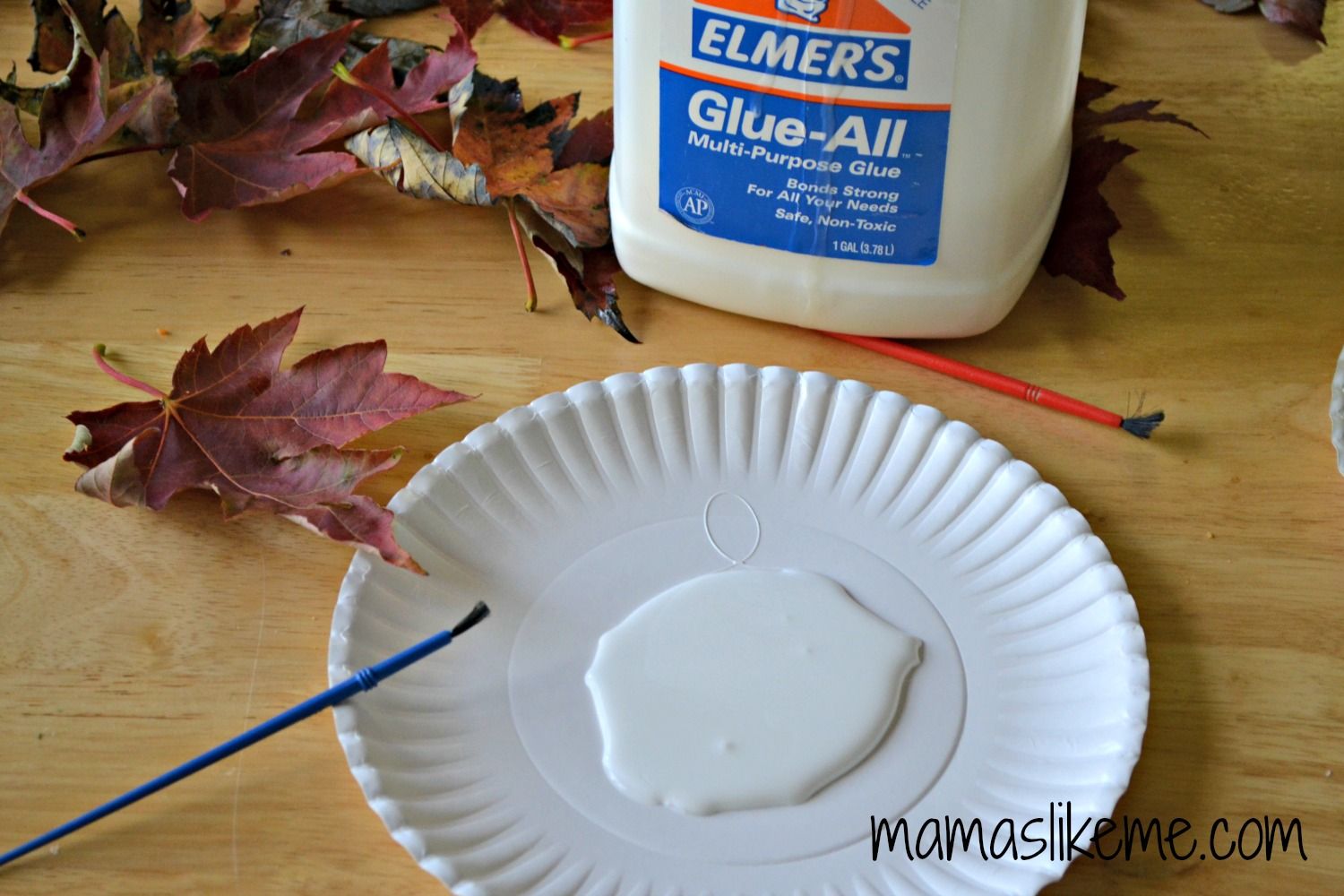 While the leaves dried, I traced the kids hands onto yellow construction paper and cut them out to make sunflower embellishments for our wreaths. The easiest way to do this is to fold the paper into fourths and just trace each child's hand one time. That way you can cut once, but get four hands.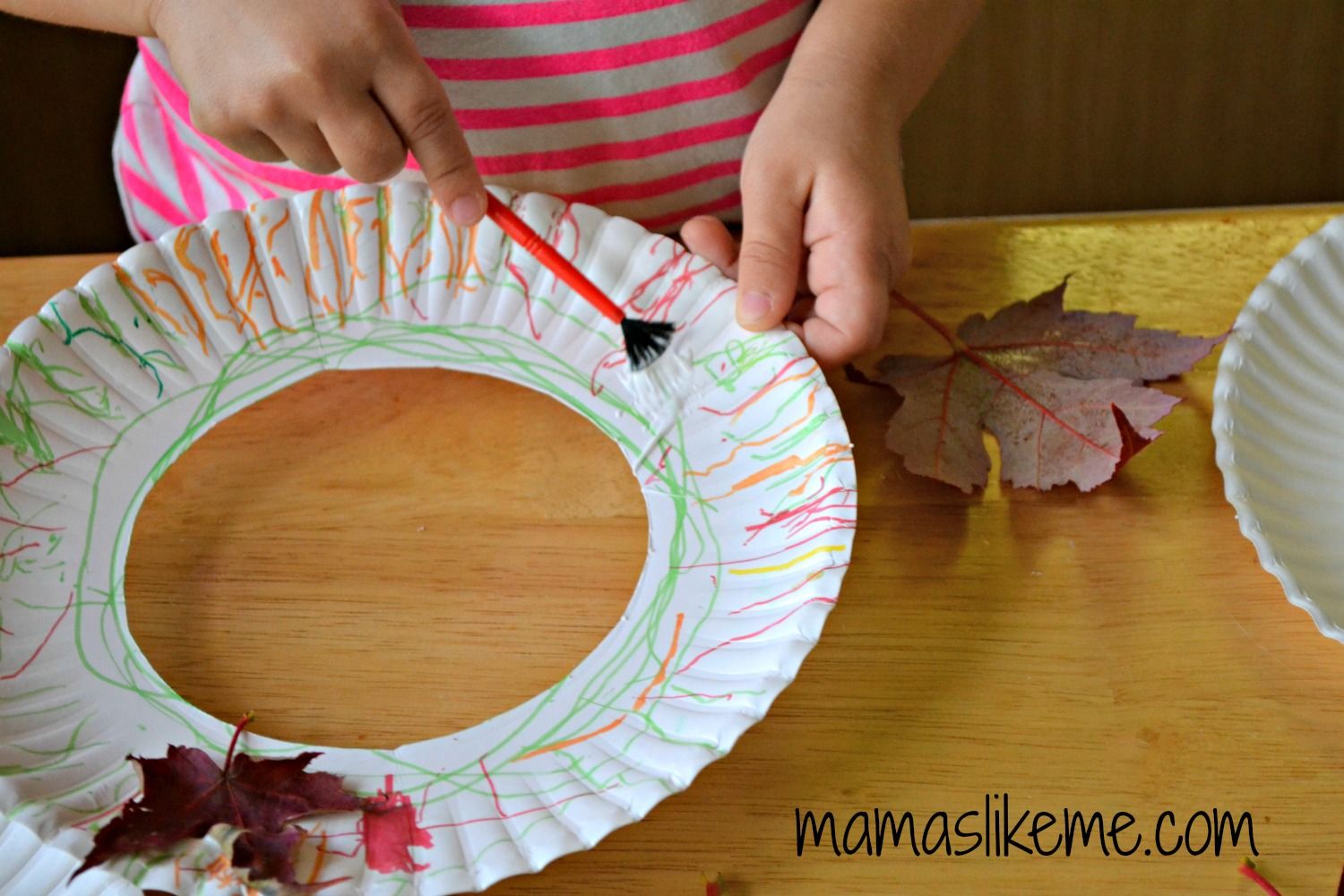 We also traced cups onto brown construction paper and cut them out to get the circle for the inside of our sunflowers. The kids used pencils to stamp the brown circle with black paint to resemble sunflower seeds.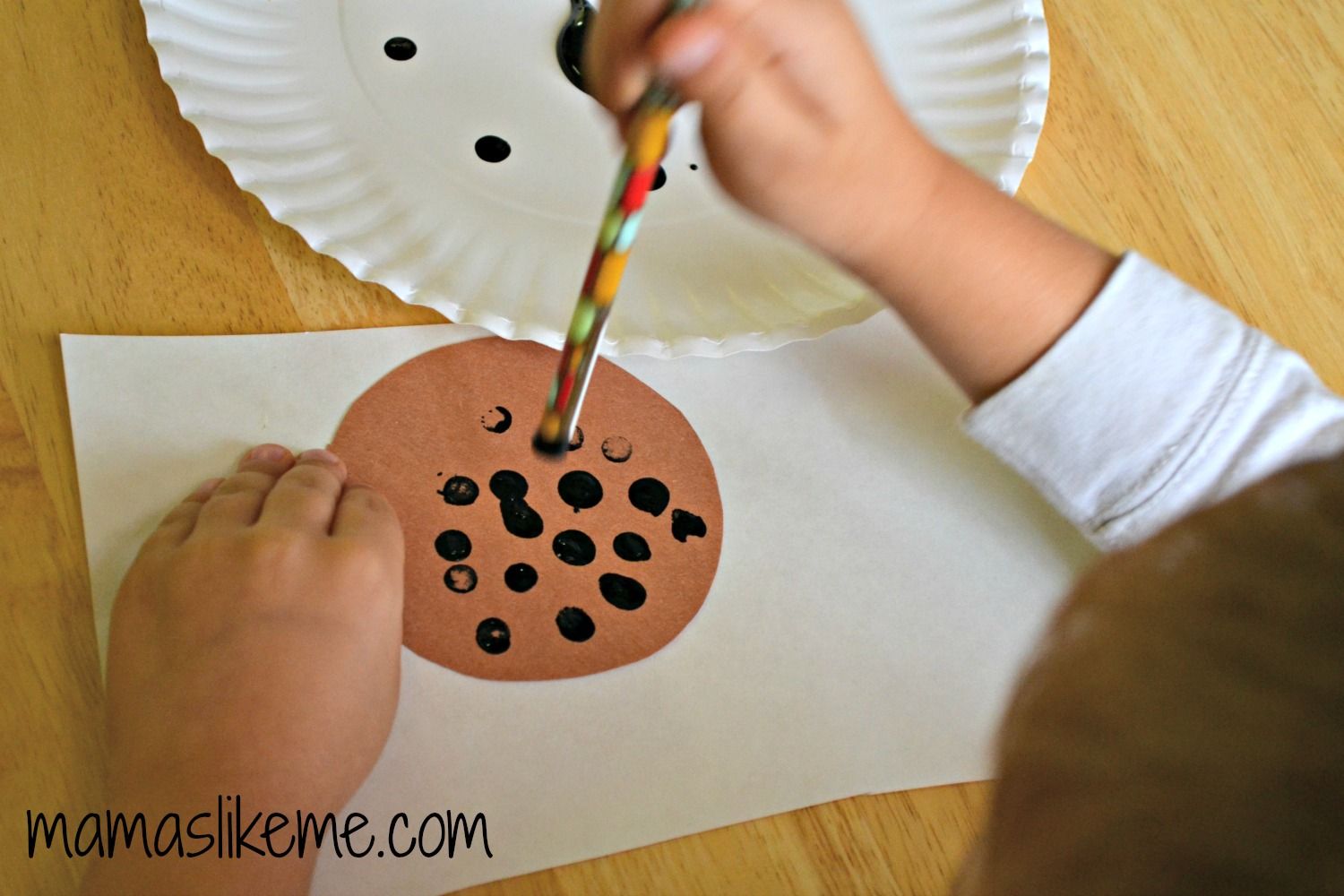 When the black paint was dry, we glued the sunflowers together and glued them to our leaf wreaths.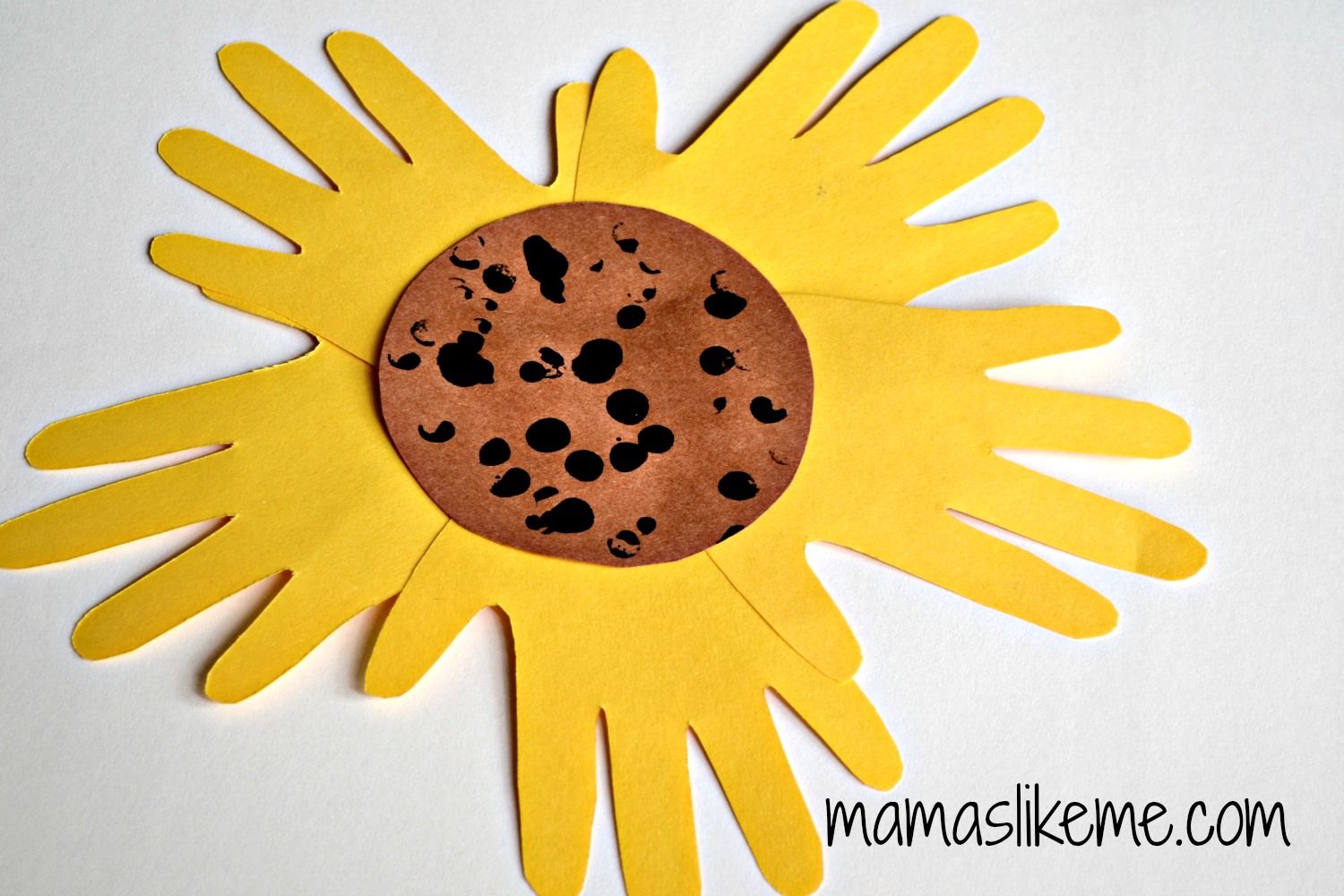 For a final touch, I added a ribbon bow to hang our wreaths.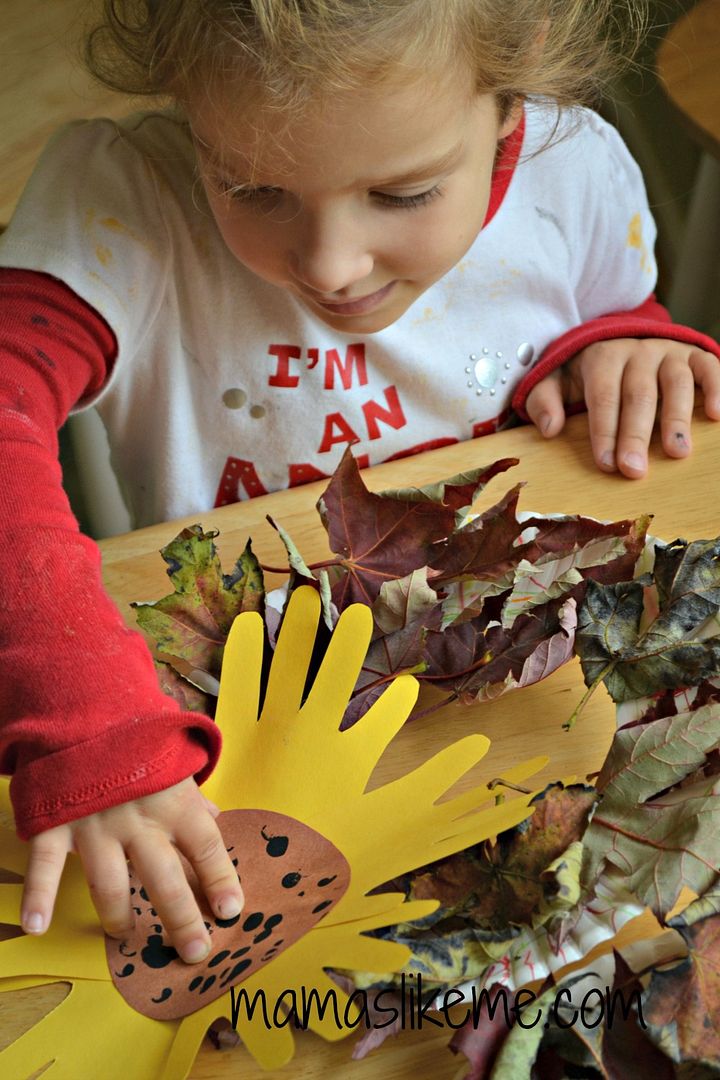 I love projects like this that include their sweet little handprints. What an adorable way to welcome Fall!
If this is your first time stopping by, I'm so glad you're here. Take a moment to look around. You'll find lots of ideas under our
Kid Crafts
tab. I love to hear from readers so feel free to comment and introduce yourself. Also, I'd love it if you followed us on our NEW
Facebook
or
Pinterest
pages and
sign up for emails
to keep up with all the latest crafts, activities, and kid-friendly recipes!