Recently my kids have become very interested in sensory bins. In the past, we've done beans play and rice play, but the idea of having "themed bins" was a new concept and is taking the blogging world by storm. While I was searching for ways to keep my toddler and preschool-aged kids entertained during our recent bout of rain, I decided to put together a fun Fall Sensory bin and was thrilled with how long they played with it and how much fun they had. We even used our bin for lots of learning activities.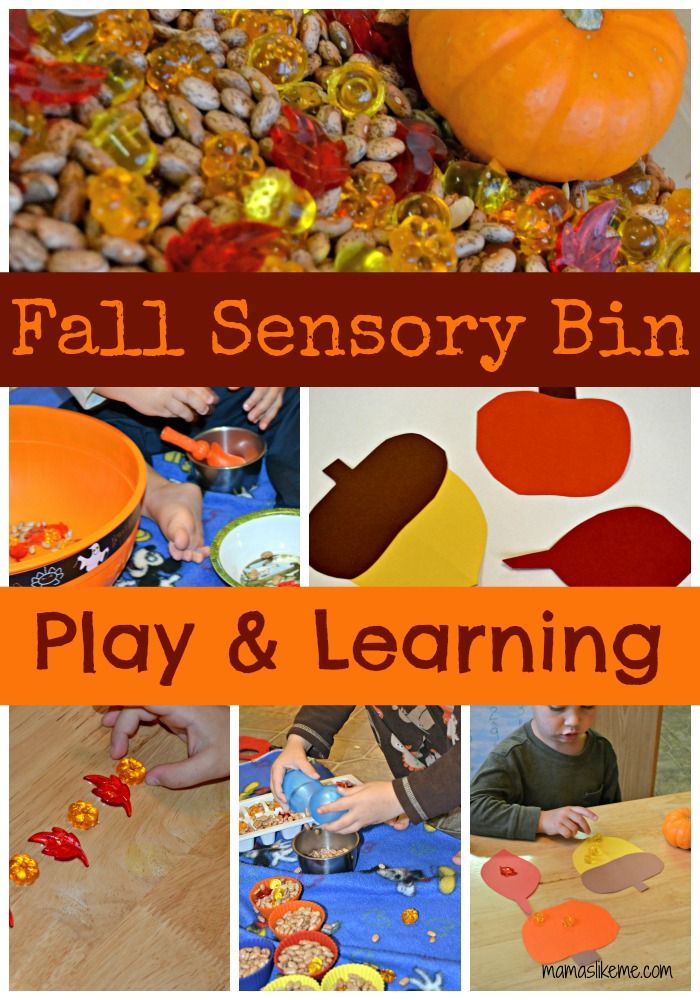 Our bin included:
dried beans
pumpkin, leaf, and acorn plastic gems from the $1 section at Target
a "baby pumpkin" gourd
Pumpkin scoop from our Pumpkin-carving kit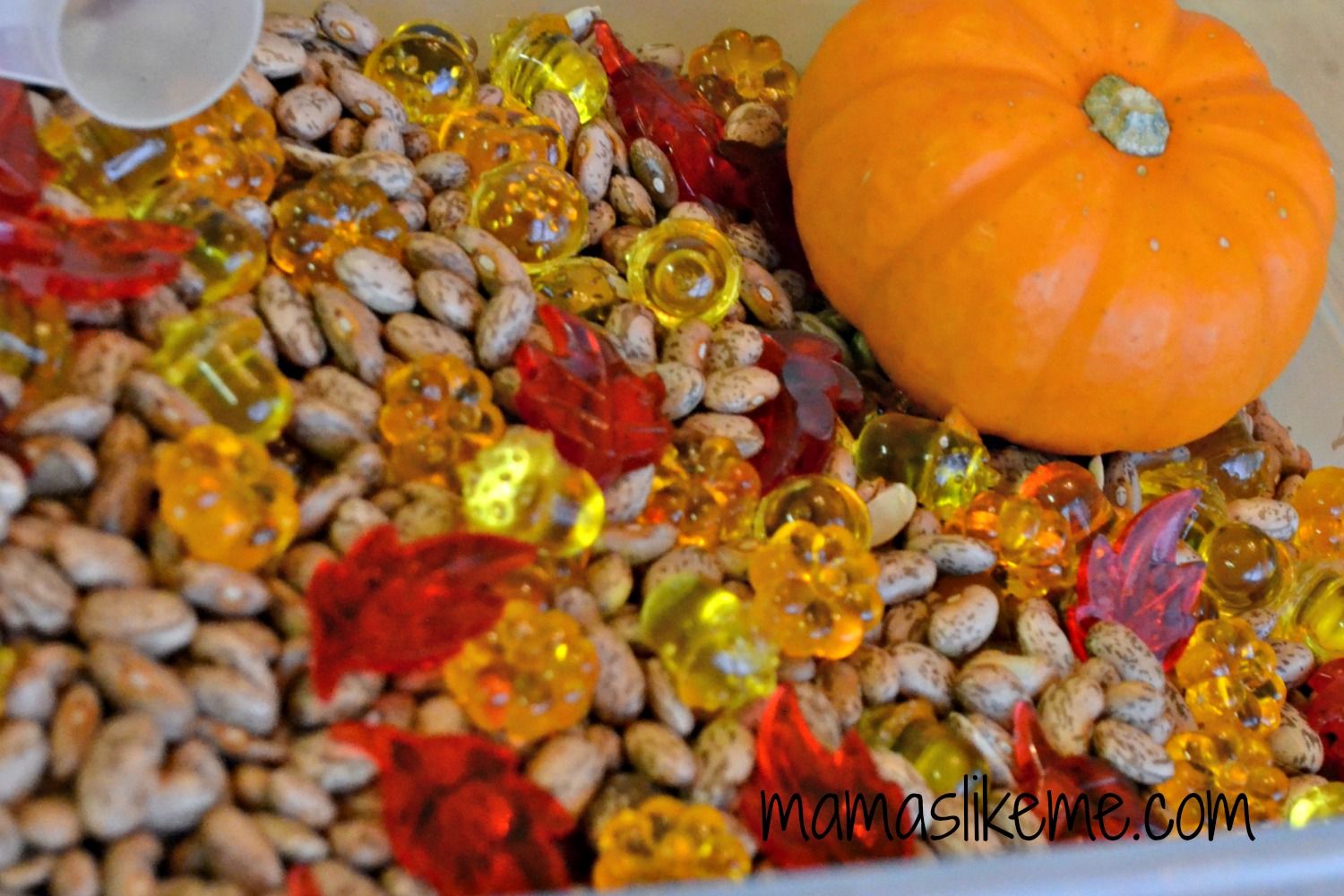 First, I let the kids do some open-ended play. I gave the baby scoops, spoons, an ice tray, and small bowls to pour and dump.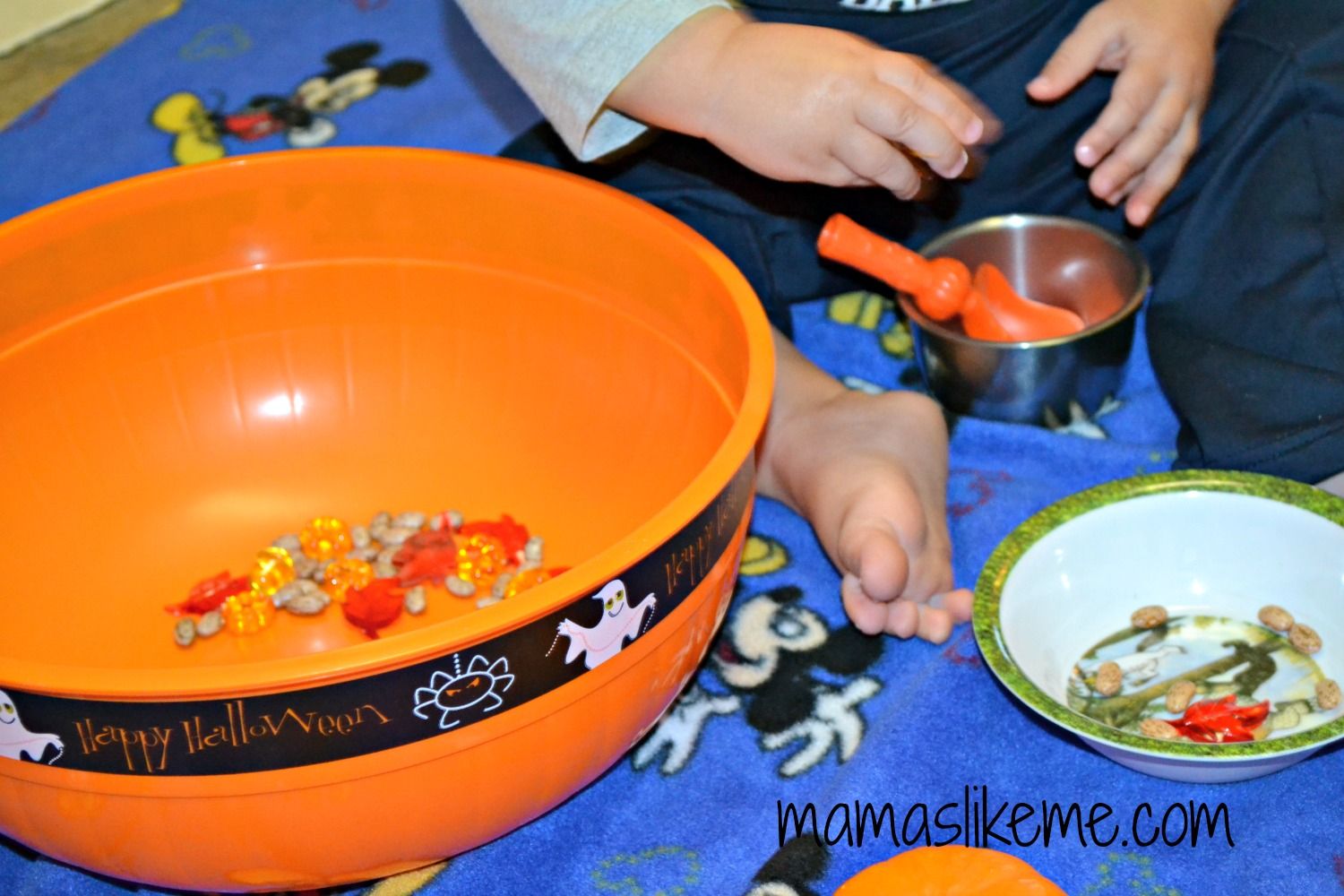 The older kids decided that they wanted to do some pretend cooking like our past Baking Pretend Play so we pulled out the silicone cupcake liners, some plastic eggs, and a few other kitchen utensils for them to "cook" with. They happily dumped and created for almost an hour.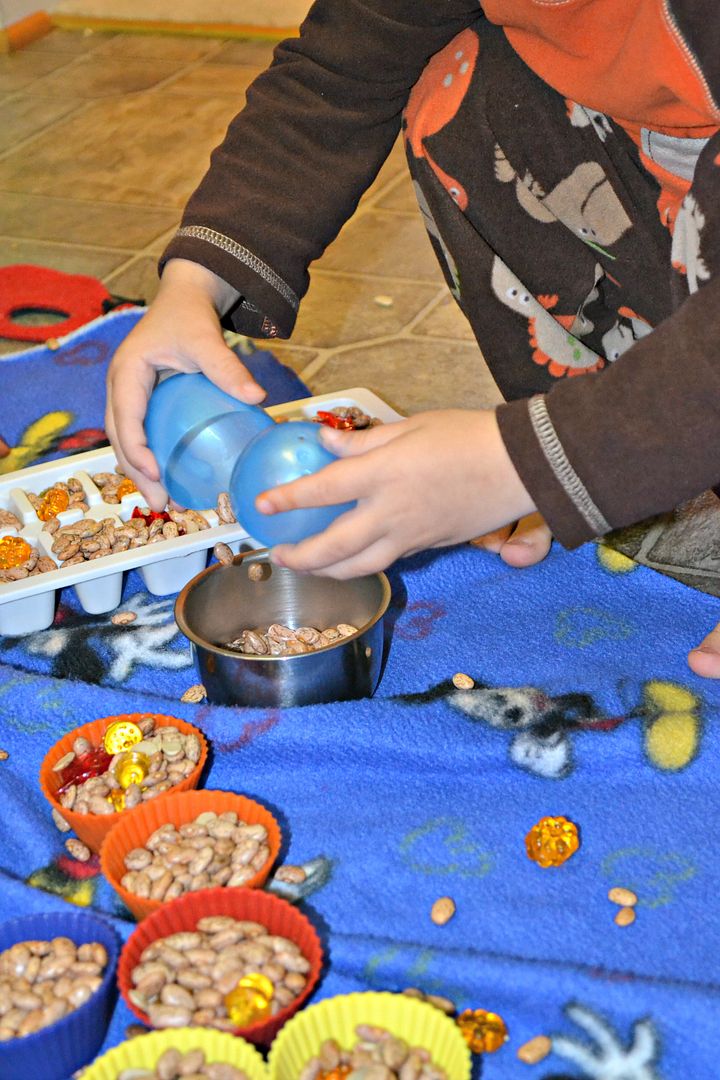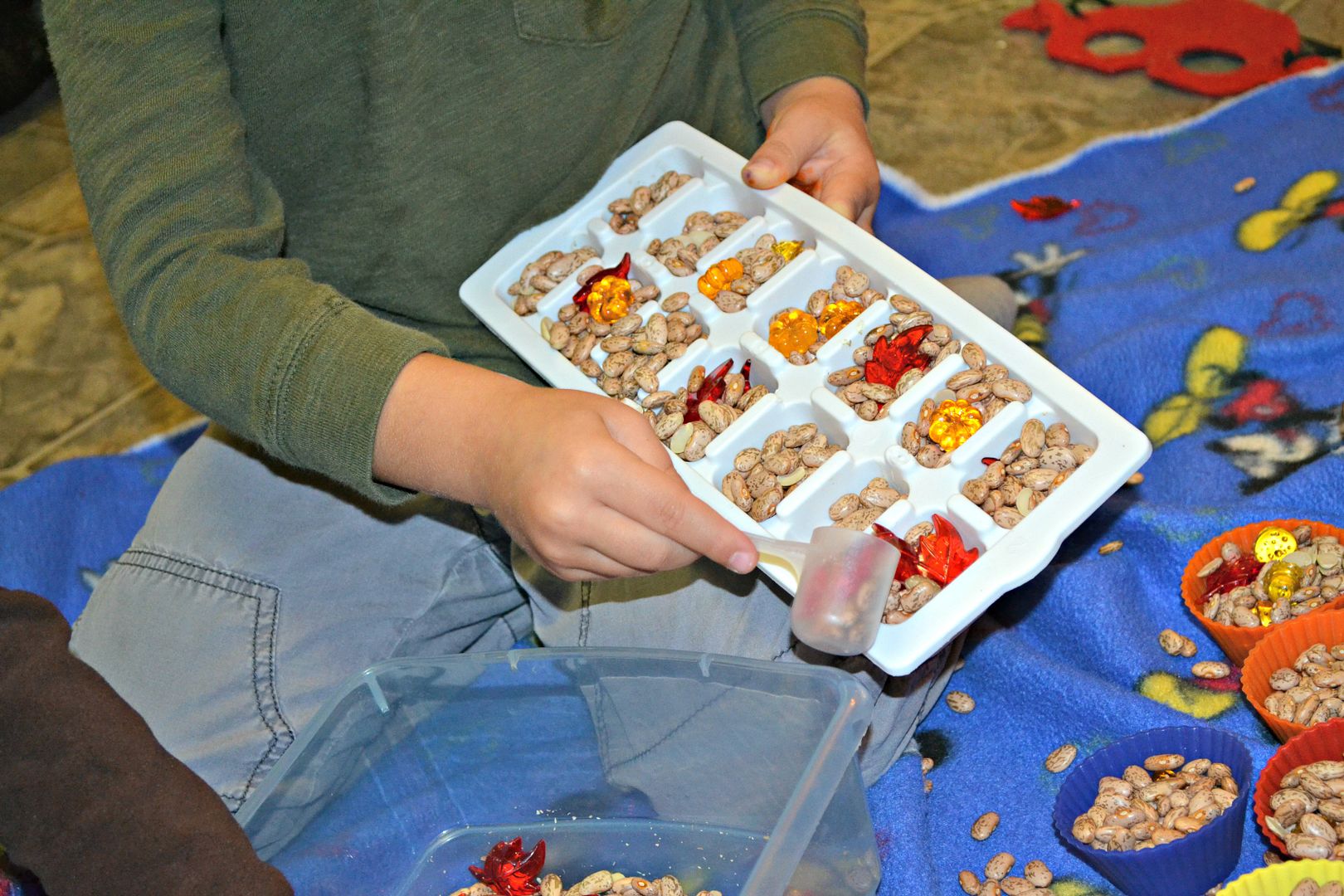 I kept a large blanket underneath of them that made clean-up much easier. Once we picked up all the cooking gadgets, I simply dumped all the sensory materials from the blanket back into our bin.
The next time I pulled out our bin, we used it for some learning activities. I had the kids dig through the bin with plastic spoons and remove all the "Fall treasures" they could find. Once they had them, we sorted them by color and counted how many of each one they had found.
Then, they completed simple patterns that I started using the gems.
I've kept this bin together in a small plastic shoebox container and the kids routinely ask to play with it. It has quickly become one of their favorite activities and it cost WAY less than most of their toys.
Sensory bins give kids the opportunity to explore different materials, practice spacial reasoning, and engage in new types of play. To fill your tub, look around you home, your kitchen, and your craft supplies for cheap materials. Kids love to explore old things in new ways!
If you're looking for some other Fall-themed sensory bins, I recommend:
If you're looking for more ways to learn with your toddlers and preschoolers, I hope you'll check out our Kid Crafts page for lots of thematic ideas. You can keep up with all our favorites activities, along with all our own learning fun by following us on our NEW Facebook or Pinterest pages or signing up for emails!