We always like to celebrate our Daycare Kids' birthdays, which usually means baking a yummy treat, letting the birthday child pick our story time book, and making birthday crowns. You guys already know that I love to use what I have on hand instead of buying special birthday decorations or supplies, so it just made sense that we would create our own birthday hats instead of buying them - and it's become something that the kids look forward to at each birthday.
For our crowns, we used:
construction paper
foam stickers and numbers
scissors
stapler
markers
Each child gets to choose their favorite color and decorate their own crown. For the older kids, this is great for simple scissor practice and all that sticker manipulation helps with building fine motor skills.
The kids also get to express their creativity with markers and foam stickers.
To make our crowns, I took a large sheet of construction paper (12"x18") and folded it in half hot-dog style ("lengthwise" may be the proper term for this. I fully admit that it's been awhile since I've conversed with adults about paper folding.) Then, I cut it along the fold in a zig-zag pattern. This would be a great time to have the kids do some tracing or draw their own lines and practice cutting. I happened to be making this one for my 1-year-old.
After the paper was cut, I ended up with two long pieces that I stapled together. This ensured that I would have plenty of paper to wrap around each child's head.
I went ahead and measured each of the crowns and cut off the extra (leaving some room for overlap). DO NOT STAPLE THE CROWNS YET, though. It's much easier for the kids to decorate them before they are stapled into crowns.
I wrote each child's name on their crown. As we worked, we talked about the letters in their names and the sounds they make.
To decorate, the kids added foam numbers for their age and various birthday-themed foam stickers that we received from craftprojects.com. We also used markers and crayons.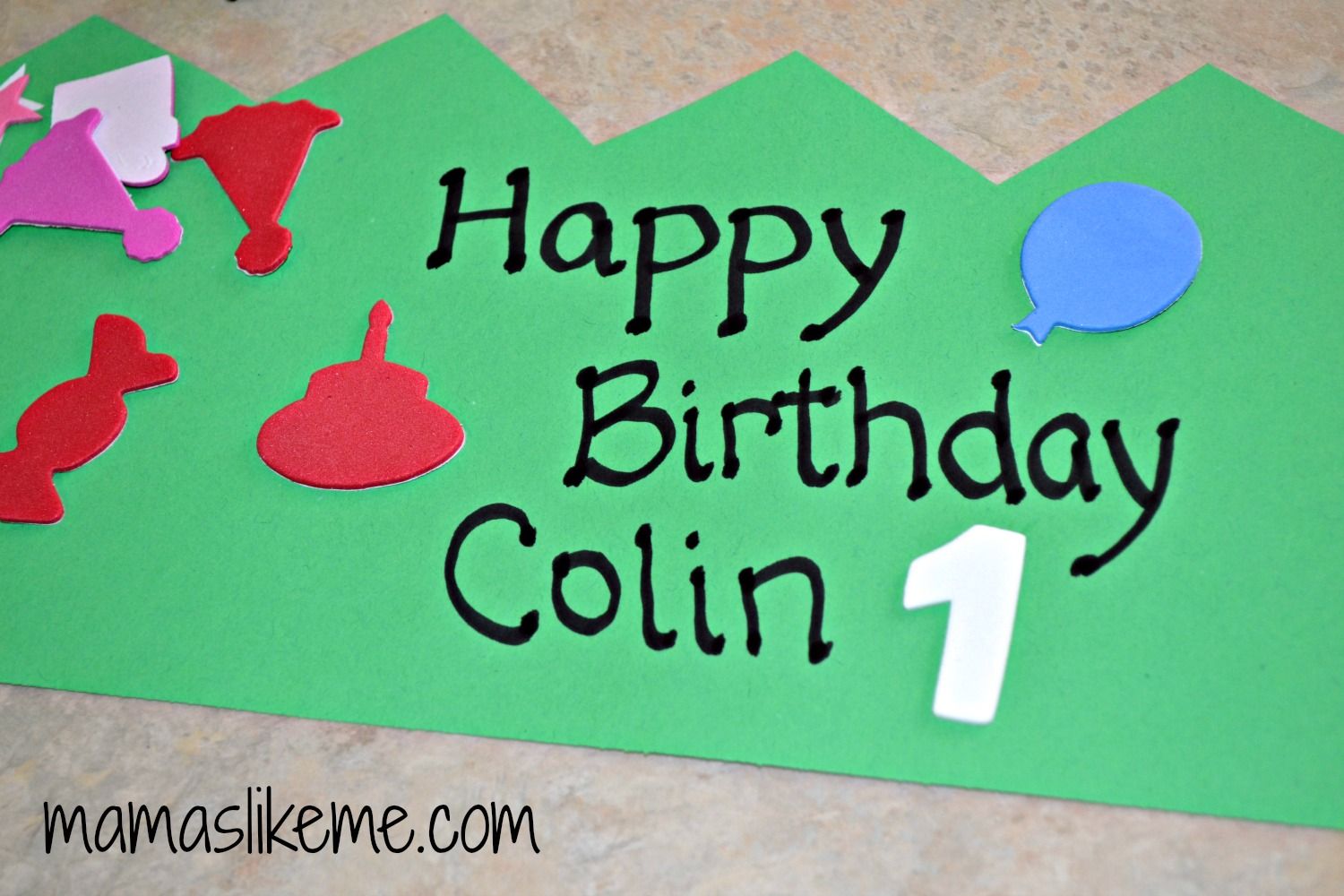 Once everyone was finished, I stapled the crowns and it was time to wear them for a rousing rendition of "Happy Birthday" and some yummy birthday treats.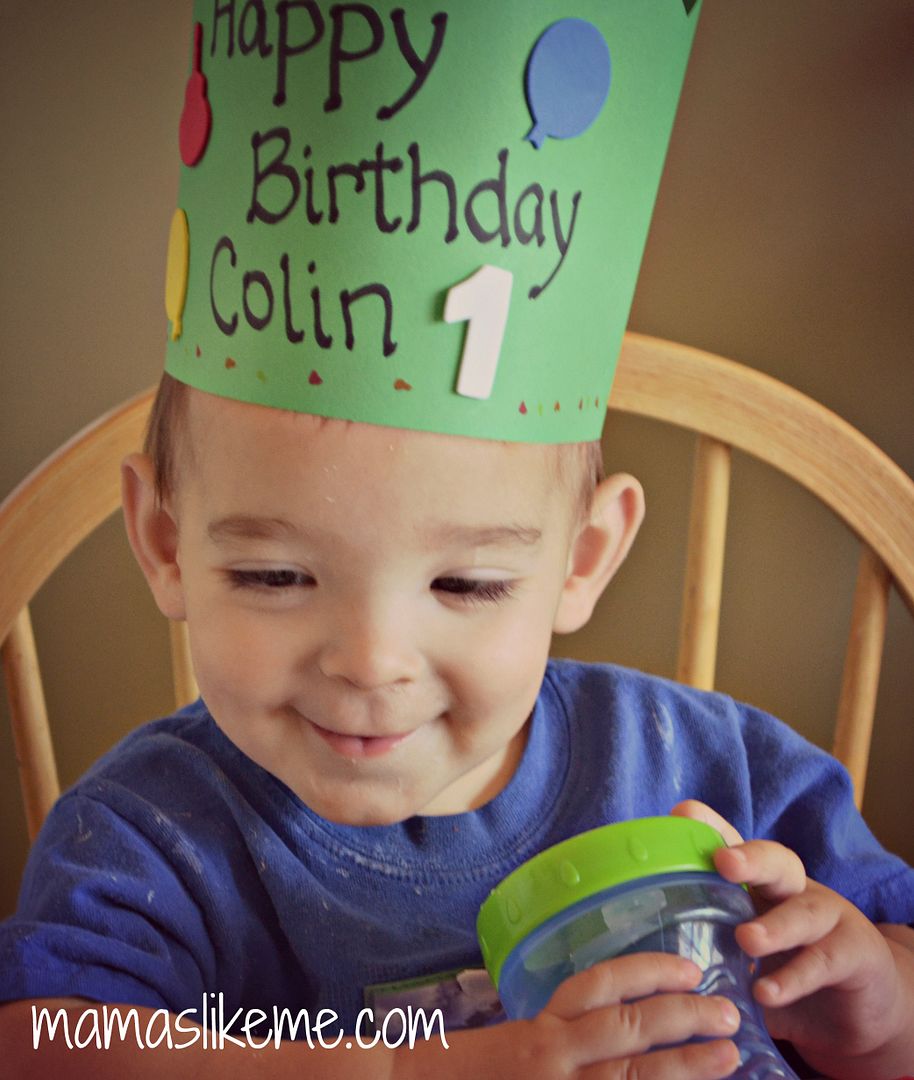 The kids wore their crowns for the rest of the day pretending to be everything from Kings to Knights. My 2-year-old even insisted on wearing his to dinner that night! I love an easy craft that can spark their imaginations for pretend play!
What birthday traditions do your children have?
If this is your first time stopping by, I'm so glad you're here. Take a moment to look around. You'll find lots of ideas under our Kid Crafts tab. I love to hear from readers so feel free to comment and introduce yourself. Also, I'd love it if you followed us on our NEW Facebook or Pinterest pages and sign up for emails to keep up with all the latest crafts, activities, and kid-friendly recipes!