As you know, we've been working on our colors here at Daycare, and recently we celebrated Purple Week with lots of Purple Projects and activities.
We discovered how purple is made with a fun color-mixing collage.
First, we took some red and blue fingerpaint and had fun mixing, mixing, mixing, until the kids had covered their whole pages with purple. You can see that my 2-year-old had a different interpretation of what "covered in purple" meant.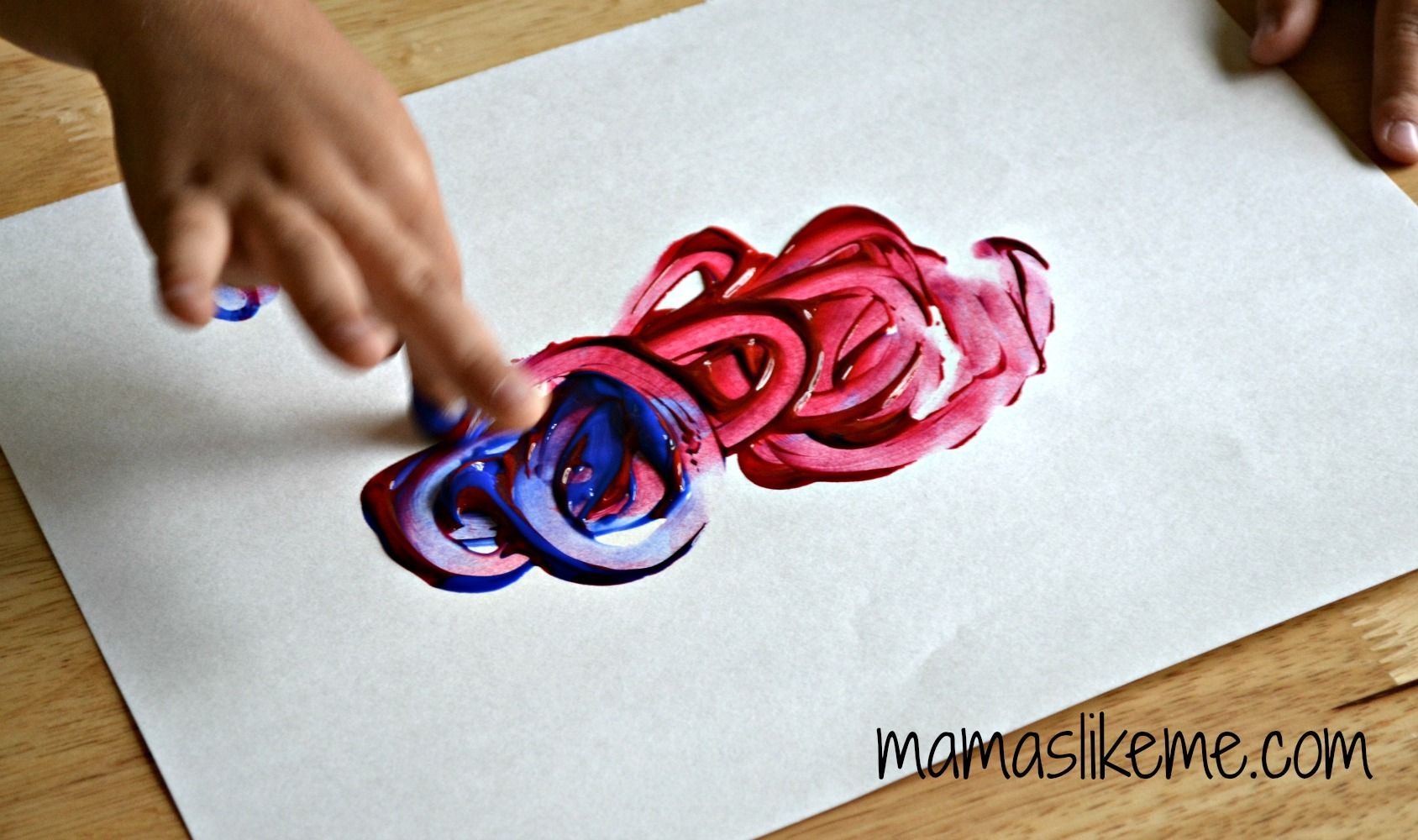 Then, we went for a purple hunt in some of our favorite magazines. I find that magazines like Better Homes and Gardens and Parents are great for finding pictures of flowers and fruits or vegetables. To make this easier for my 2-year-old, I tore out some pages beforehand that I knew had purple on them and let him find the "purple parts" on that page. Then, I helped them cut out some of the pictures. Some of the kids tore out parts of pages and others "tried" to use their scissors. Cutting is a difficult skill so I love to give them things where I've cut out most of it and all they have to do is finish with a simple cut.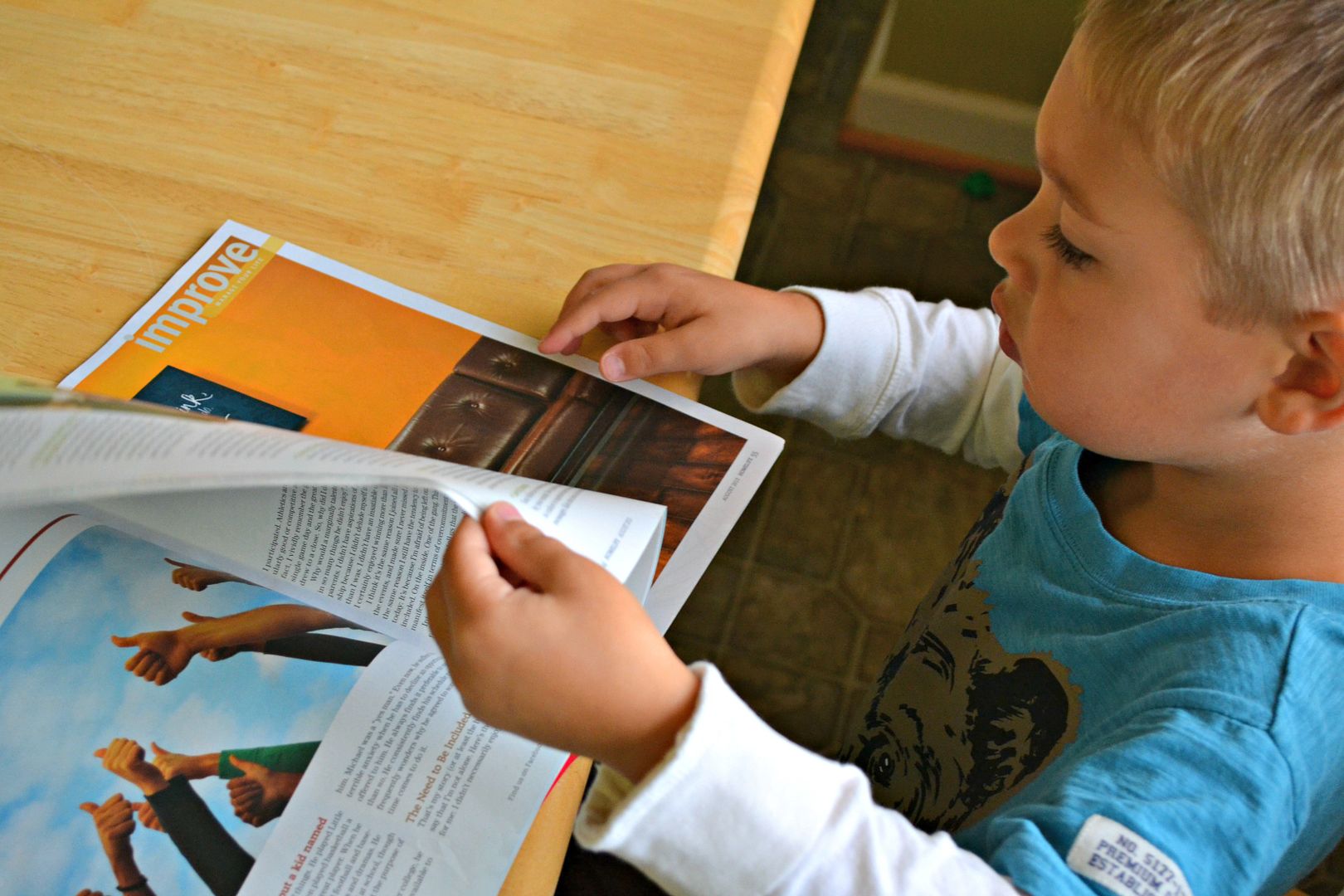 To finish out our collages, we glued our favorite purple pictures to our purple color mixing and added a title with purple marker.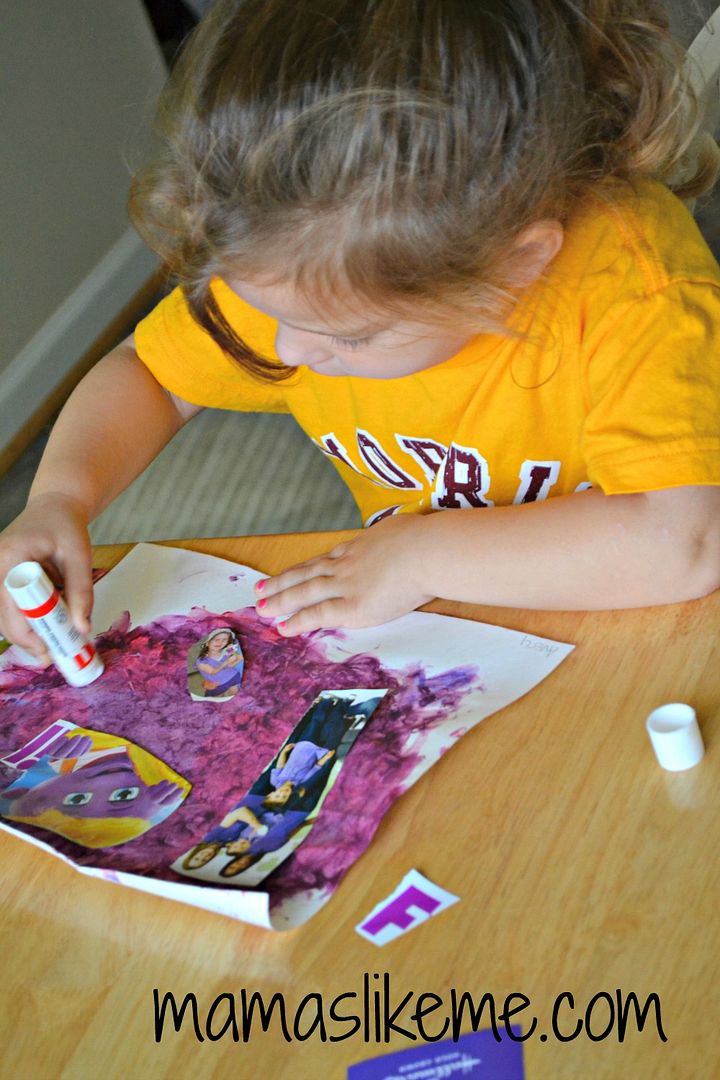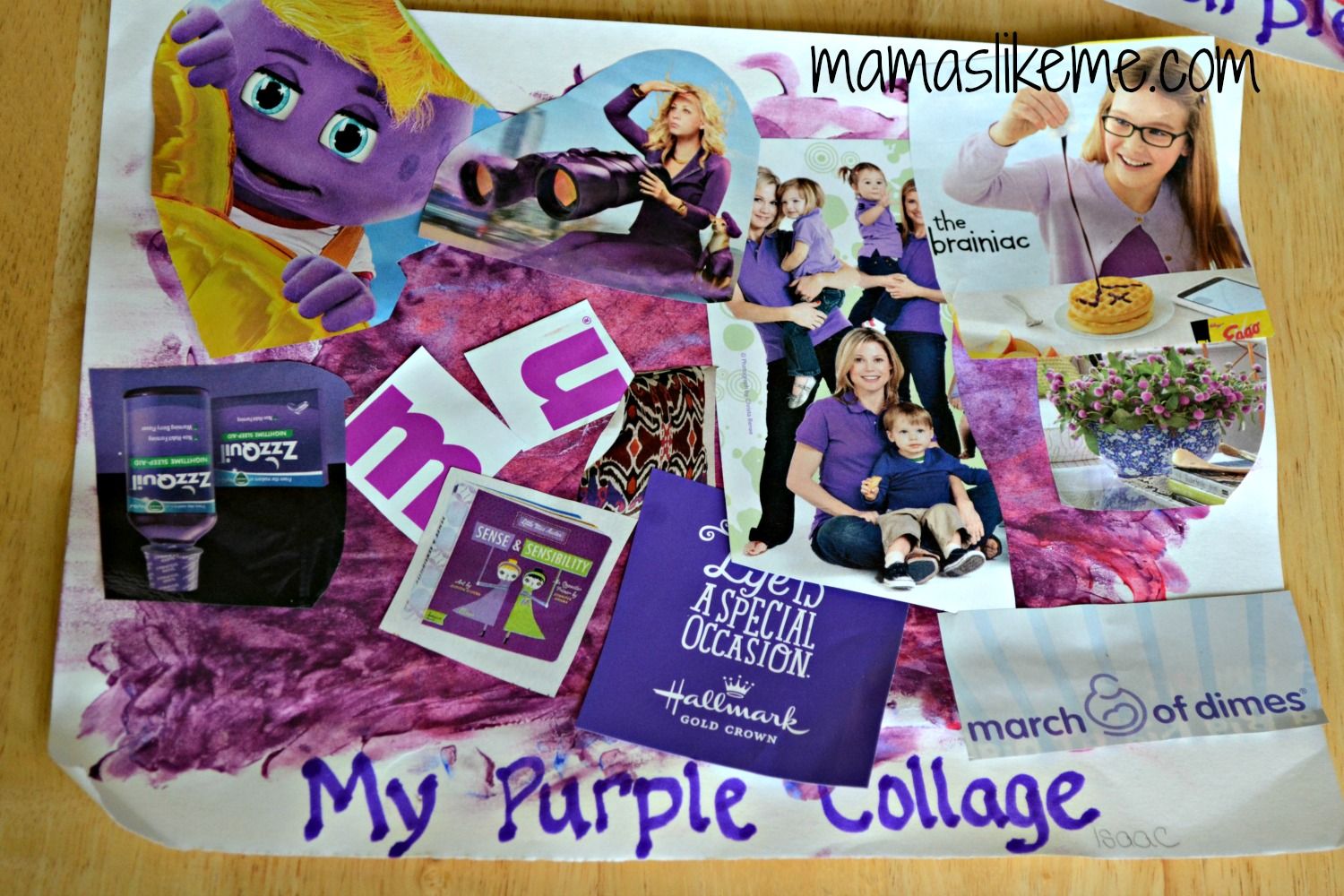 For more purple fun, we made
purple cereal bracelets
...
And got some scented sensory play with our
dyed rice purple sensory bin
. This was great fun for my toddler and 2-year-old.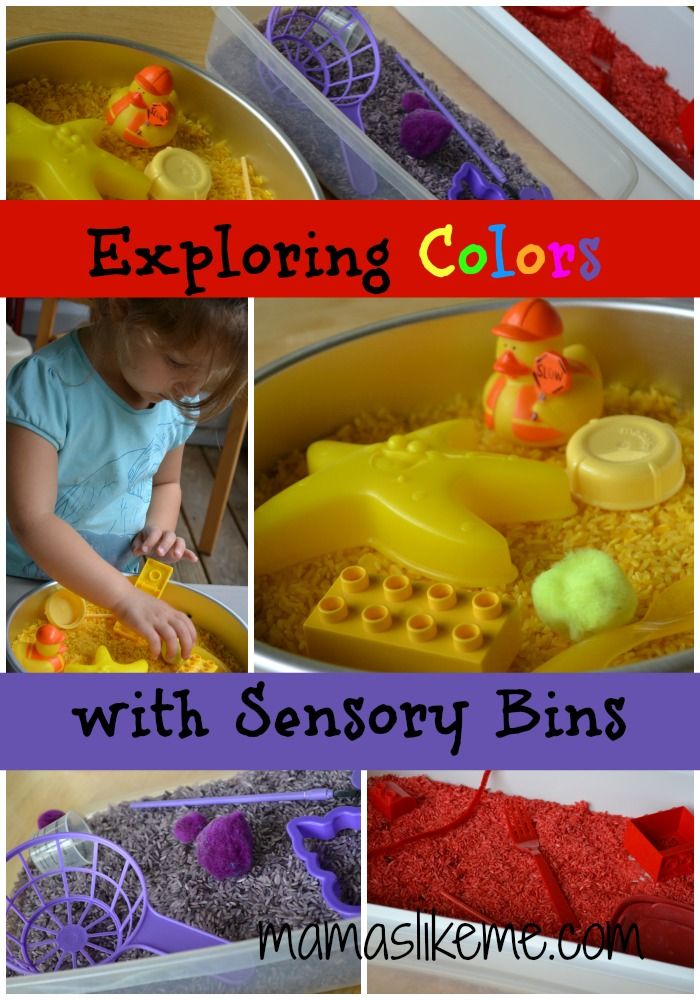 Later in the week, we made a fun
purple frozen drink
that got rave reviews.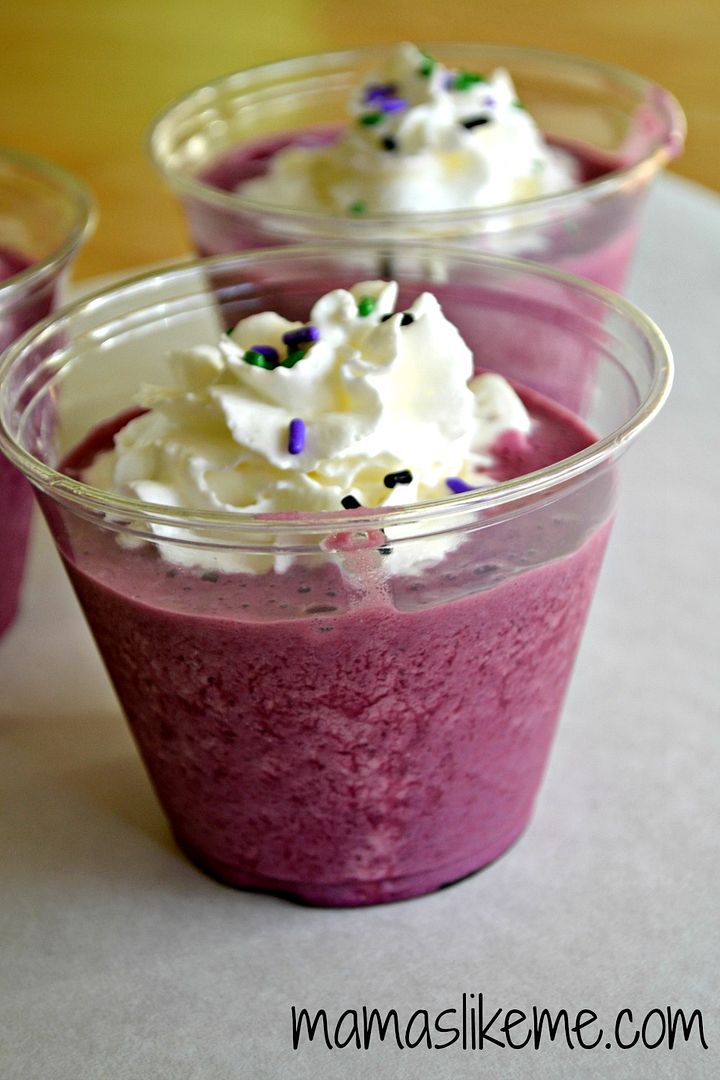 Throughout the week, we wore purple clothes and read purple stories including:
Harold and the Purple Crayon - This classic story demonstrates what one little boy can do with a little imagination and a purple crayon.
Lilly's Purple Plastic Purse - Lilly can't wait to show off her new purple plastic purse and her sunglasses. She learns a valuable lesson about kindness and classroom behavior when they're taken away by her favorite teacher.
Mr. Pine's Purple House - Mr. Pine finds a creative way to distinguish his house from all the other white houses on Vine Street
Thanks for stopping by! I'd love to hear what fun activities your kids are doing to learn their colors!