When Big Brother started Kindergarten, I was a nervous wreck. My first baby was leaving the nest (at least for a few hours a day). I worried that my sweet, sensitive boy would feel lost and overwhelmed in the big world of Kindergarten. To help ease his fears, we pulled out one of my favorite boys,
The Kissing Hand
, and made a
simple craft
for him to keep in his backpack. On the his first day of school, we put his craft in a special pocket and I made another Kissing Hand for his lunchbox and I sent him off to school.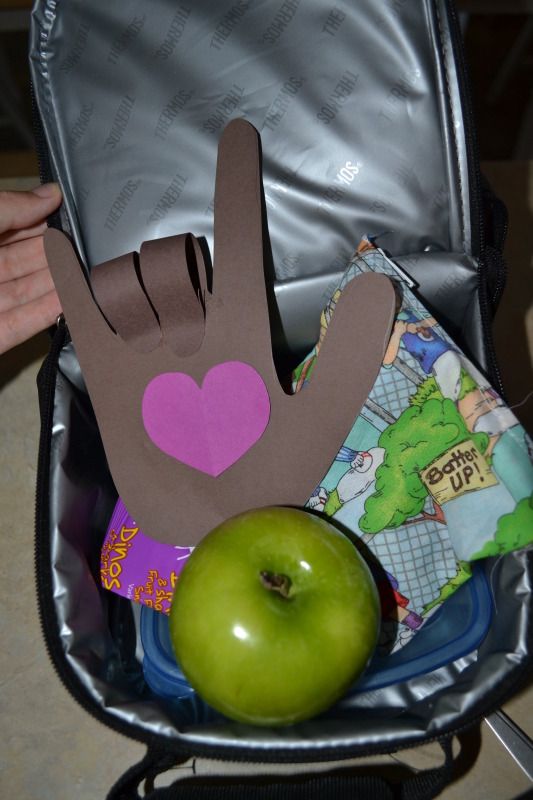 In two days, I will be sending Middle Brother on this same journey. Even though I am absolutely positive that these two boys came from the same parents, they could not be more different! Where Big Brother is shy and quiet, Middle Brother is active and strong-willed (that's my nice way of saying hyper and stubborn). Big Brother flies under the radar with his teachers. Middle Brother will let you know he is there and exactly what he thinks about whatever activity you are doing. They are both wonderful boys, but where Big Brother needed extra kisses and a gentle story for his first day of school, I knew that Middle Brother would do better with something a little more his speed.
I just love
Pete the Cat: Rocking in My School Shoes
for a first day of school story. Pete is a cool cat who isn't going to let anything bring him down on the first day of school. The book walks you through Pete's first time in the library, at the playground, and in the lunchroom - and does Pete worry? Goodness, no! He figures out what he is supposed to do and goes
rocking in his school shoes
.
Not only did I read this with my daycare kids, we ROCKED OUT in true Guns n' Roses Paradise City style. If you guys have never heard me do my impression of rocking out, you are truly missing out!
So, for the rest of the day, my kids danced around singing "I'm rocking in my school shoes!". I'm sure my Daycare Parents think we've all lost our minds!
And, after we finished our story, we designed our own school shoes. Did I mention how excited Middle Brother is about wearing his new school shoes on the first day of school? I'm pretty sure that this is a universal tradition for children everywhere. A few weeks before school starts, you go out and pick out the most awesome new pair of shoes EVER and then your parents make you put them in the closet until the first day of school. It's torture for them, but there is
no way
I'm buying new shoes for school and then having them destroyed before the first day. I'd like them to look clean for at least the first day of school - please!
You can find simple shoe templates just by googling "shoe template". I found this one that way and then put it in PowerPoint. Unfortunately, there was a baby sleeping in our office, so instead of printing them, I used my super secret tracing method. Here it is: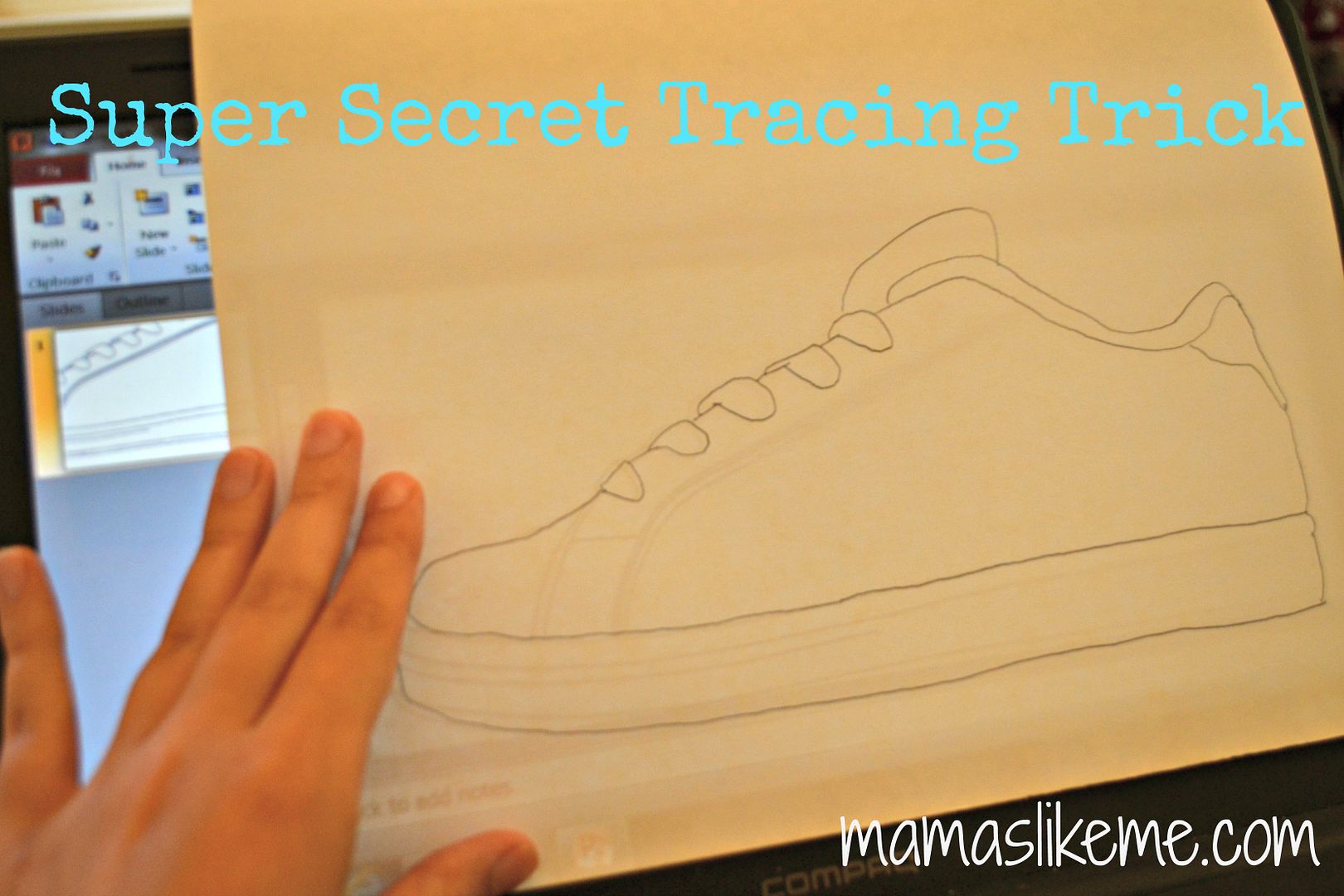 And, then I traced a few more and wrote our sentence "____________ is rocking in my school shoes." (Not entirely grammatically correct, but I wanted to pull from the book's title)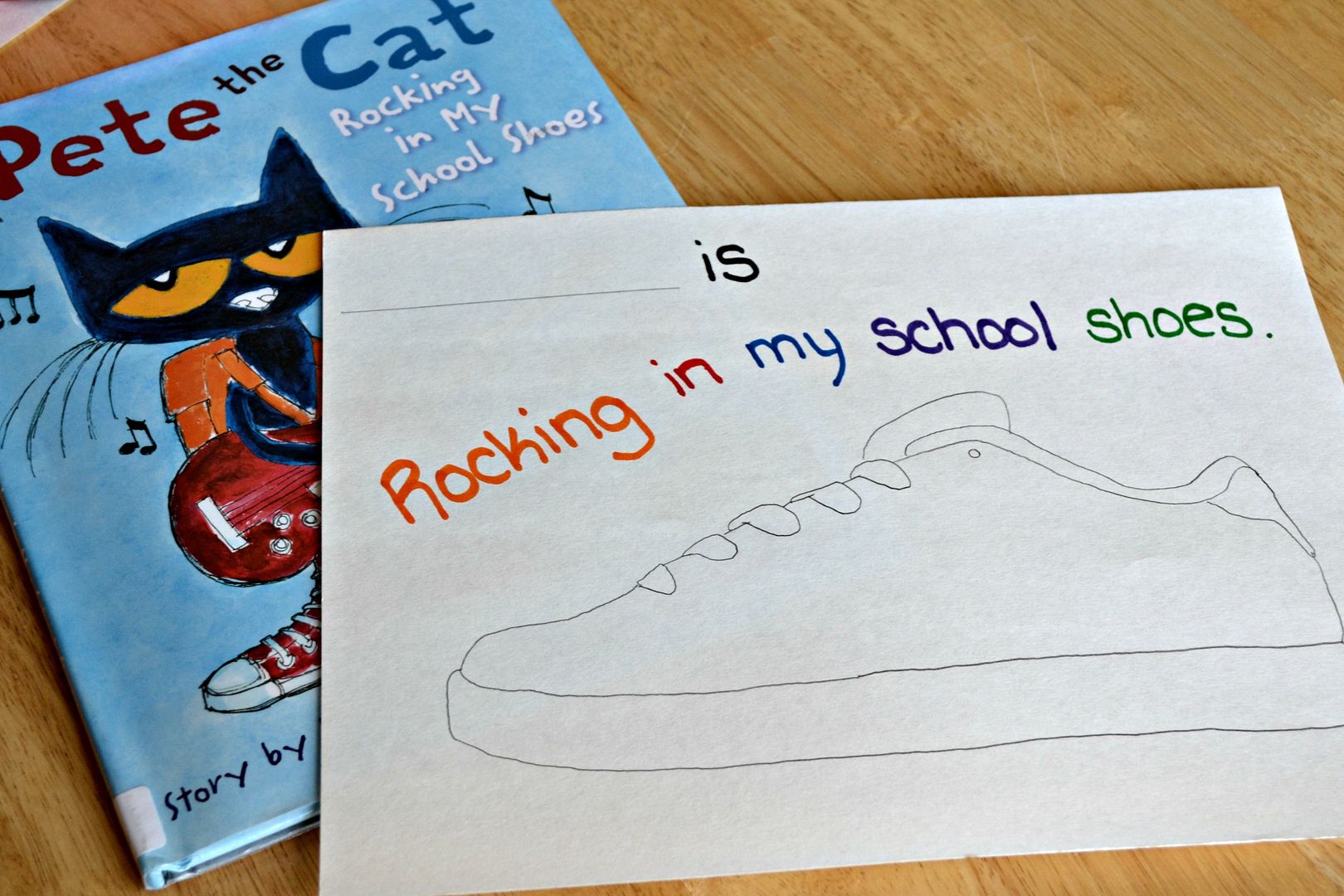 The kids filled in their names in the blank for some writing practice.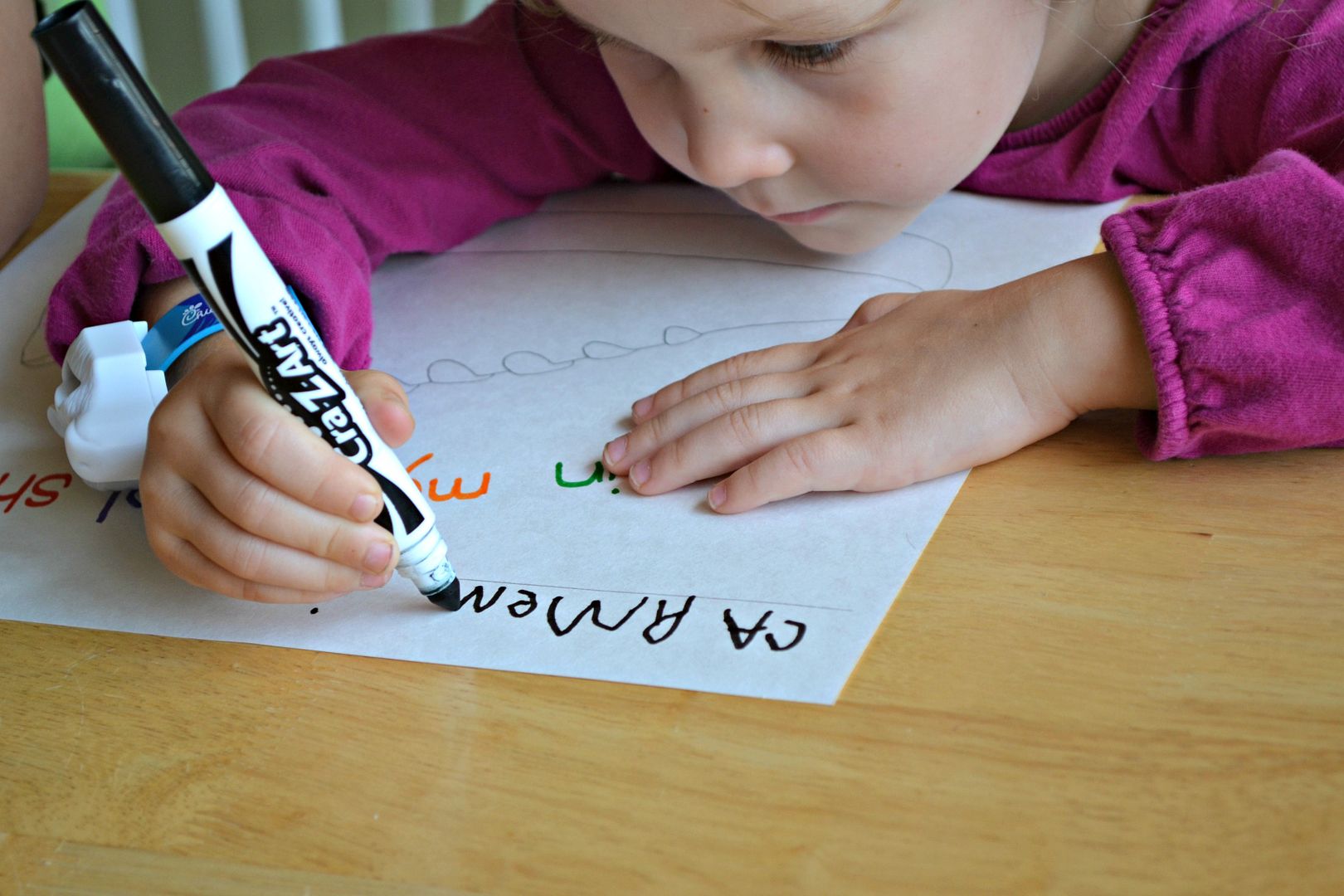 Then, we pointed out each of the colors and identified some of the beginning sounds in the sentence. I also had them find some capital letters and the period at the end of the sentence.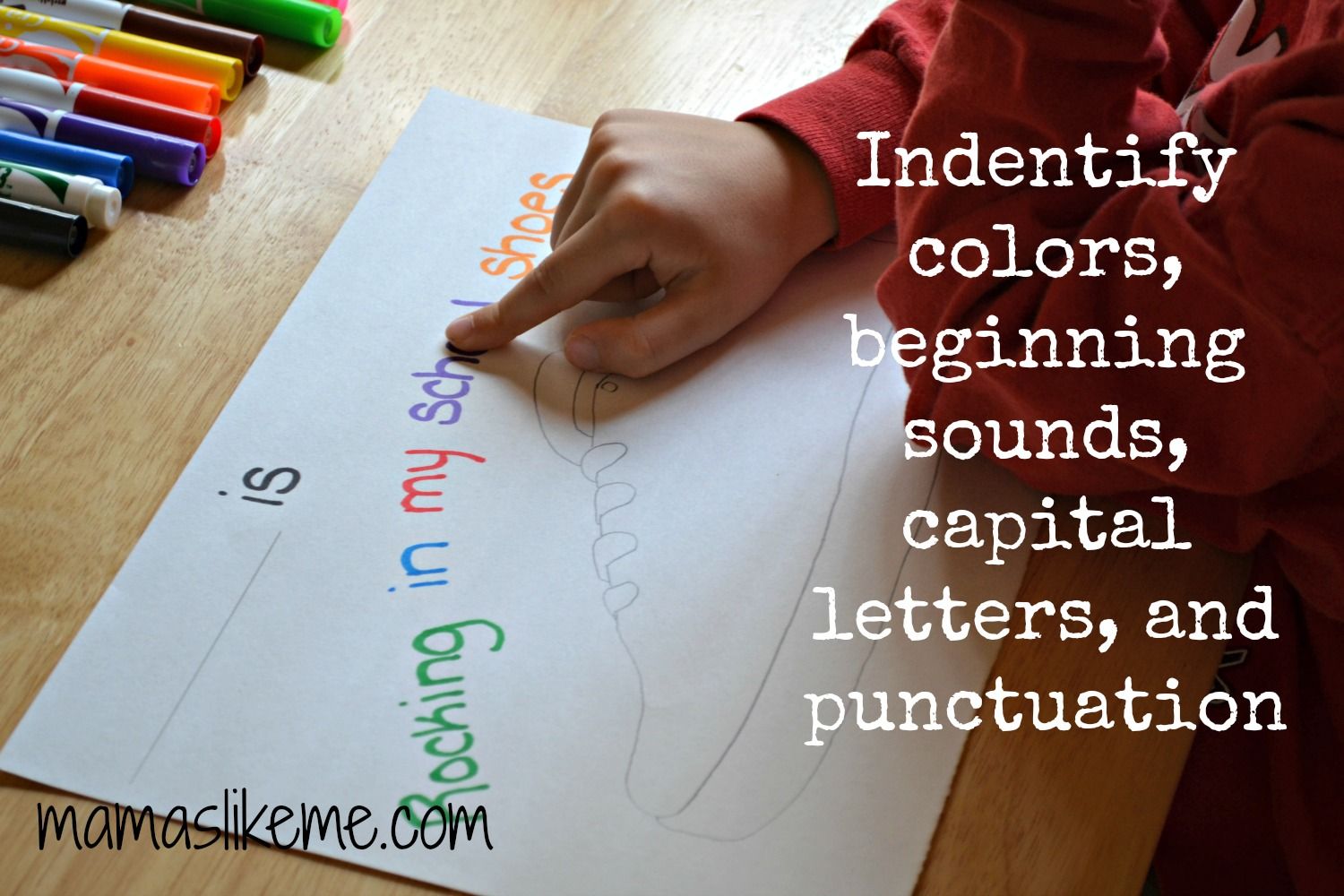 After our mini literacy lesson, the kids designed their shoes. It is amazing to me how captivating markers can be for young kids.
On the first day of school, I plan to put Middle's Brothers picture in his backpack so he can remember that whether he is painting or writing or playing or singing, he won't have to worry because he's "rocking in his school shoes"!
If you're looking for more ways to learn with your toddlers and preschoolers, I hope you'll check out our Kid Crafts page for lots of thematic ideas. You can keep up with all our favorites activities, along with all our own learning fun by following us on our NEW Facebook or Pinterest pages or signing up for emails!