Apparently, we're not the only ones focusing on Transportation Fun this week! I loved some of the activities that were shared last week on The Weekly Kid's Co-op.
We started out the week with these fun
Stop Lights
that got us practicing our scissor skills.
Then, we did some letter reviews and name recognition as we went "letter cruisin'". The kids had so much fun driving around their letters and making the different letter sounds.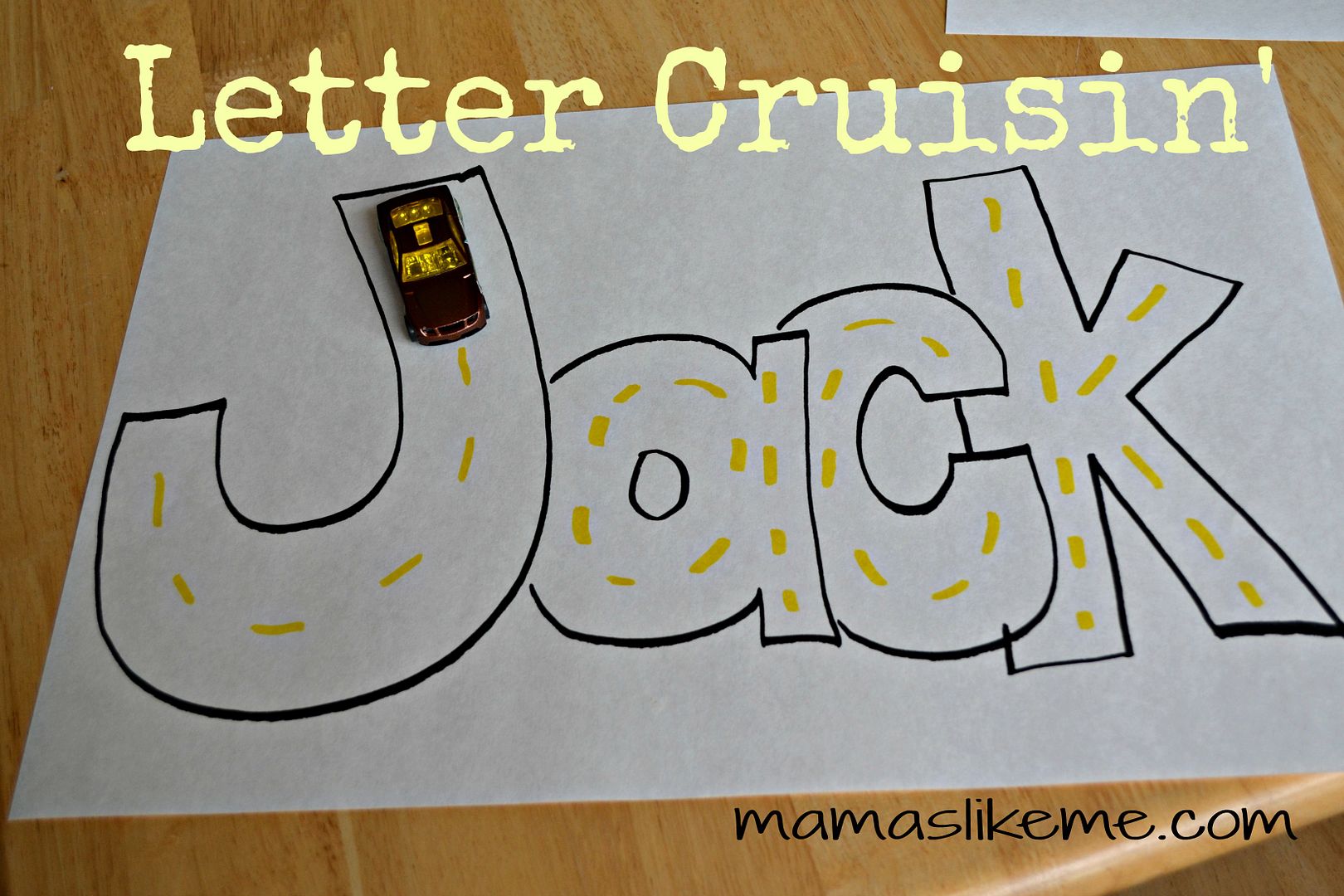 We also took a tip from
Suzy Homemaker
and had fun painting without brushes (Check out her link for lots of other fun objects to paint with!). The kids used different toy cars, airplanes, and trains to paint designs. This made for a great sensory experience and let the kids compare how the tracks of the different vehicles.
We went on a hunt through the house to create a Transportation Basket for Baby C. His brothers included trains, airplanes, boats, and plenty of cars for him to play with.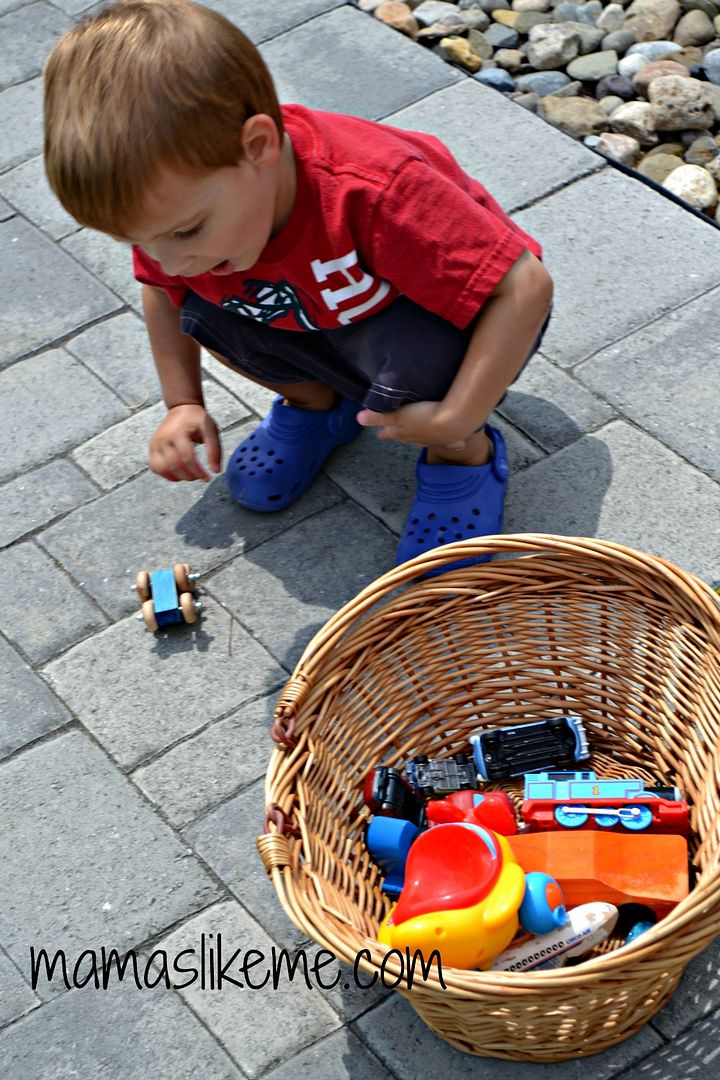 Then, we took our basket outside and created a Chalk City. The boys spent a long time creating a large lake surrounded by roads and train tracks. They also added a parking lot and a Sweet Frog (boys after my own heart!). My 2-year-old contributed the "Disney Castle" complete with "fireworks".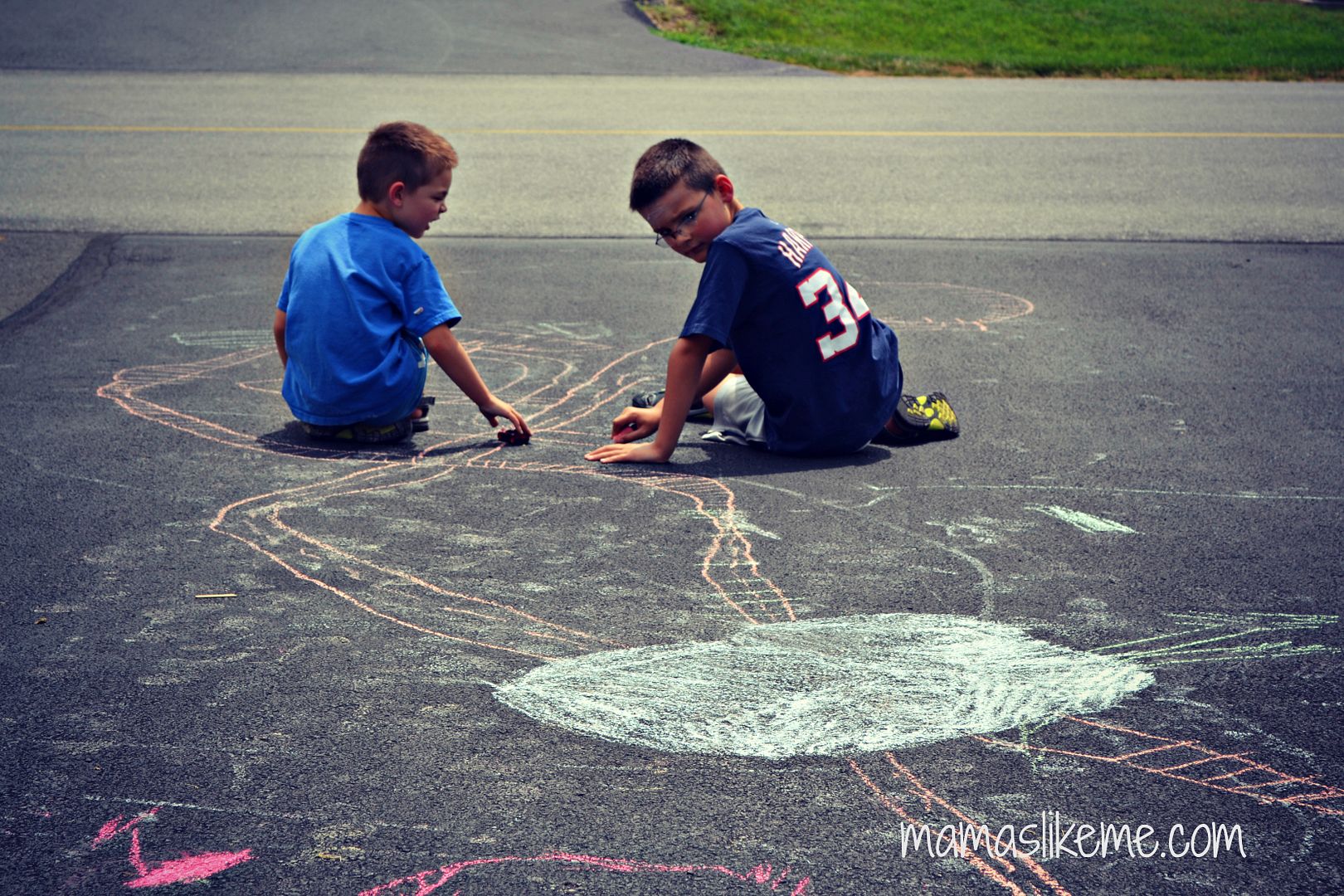 If it's too hot to go outside where you are, you'll want to check out this awesome
Paper Roadway
from Rusty & Rosy Reading. Not only is this a great open-ended play activity, but they also offer several ways to tie this activity into reading!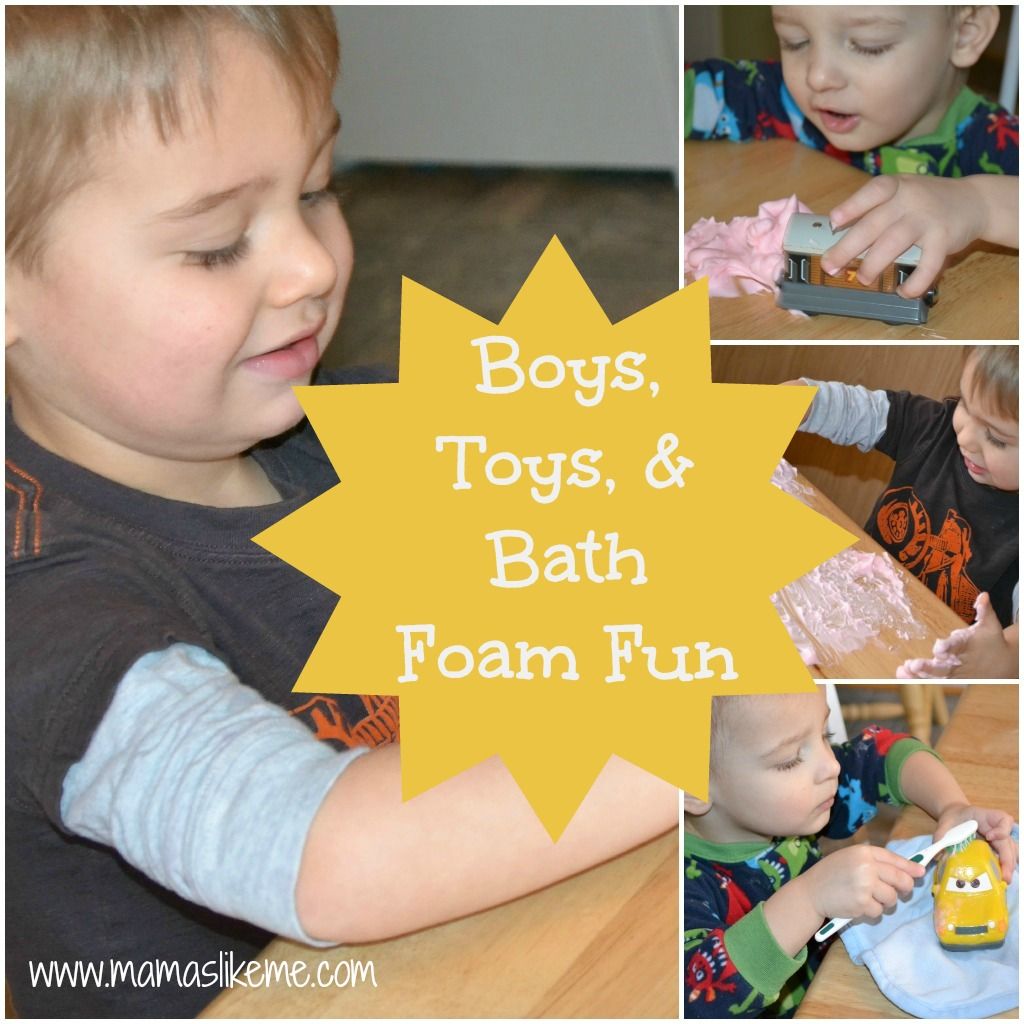 Next week, we're going to be focusing on Water and Air Transportation so I hope you'll come back and check out our fun!
Now, it's your turn. Do you have a post related to kids' activities or parenting? We'd love to have you link up below and share your great ideas! You may even find them featured on any of the Kid's Co-op Blogs.
Want more ideas for spending time with your kids? Be sure to follow us on our NEW
Facebook
or
Pinterest
pages and
sign up for emails
to keep up with all the latest crafts, activities, and kid-friendly recipes!