Tons of research has been done on the importance of imaginative play for toddlers and preschoolers. When children play pretend, they are working on developing social skills and practicing their problem-solving skills in a safe and controlled environment.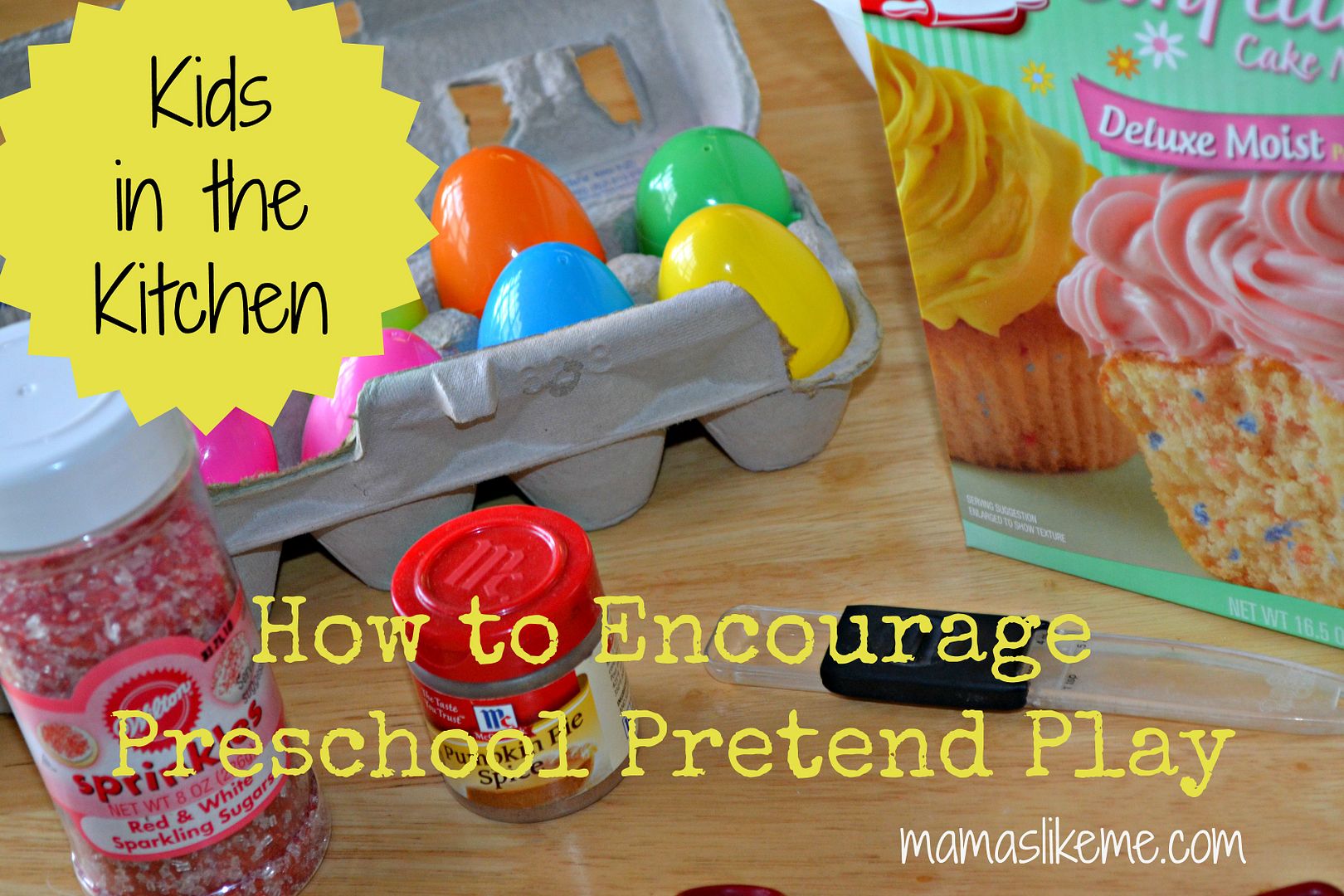 The other day, the kids helped me bake the cakes for Baby C's first birthday party. Even after the cakes were in the oven, they still wanted to bake, so we set up this baking center to keep them occupied. I was so amazed at how nicely they played all morning long. They really loved using our real kitchen tools with their play kitchen and cooked up some "pretend" yummy treats for us.
In their center, I included:
An empty carton of eggs with plastic Easter eggs.
Rubber cupcake liners
muffin pans
a bundt pan
a handheld mixer
measuring spoons
measuring cups
sprinkles
spice containers
pot holders
an apron
wooden spoons for stirring
mixing bowls
empty ingredient boxes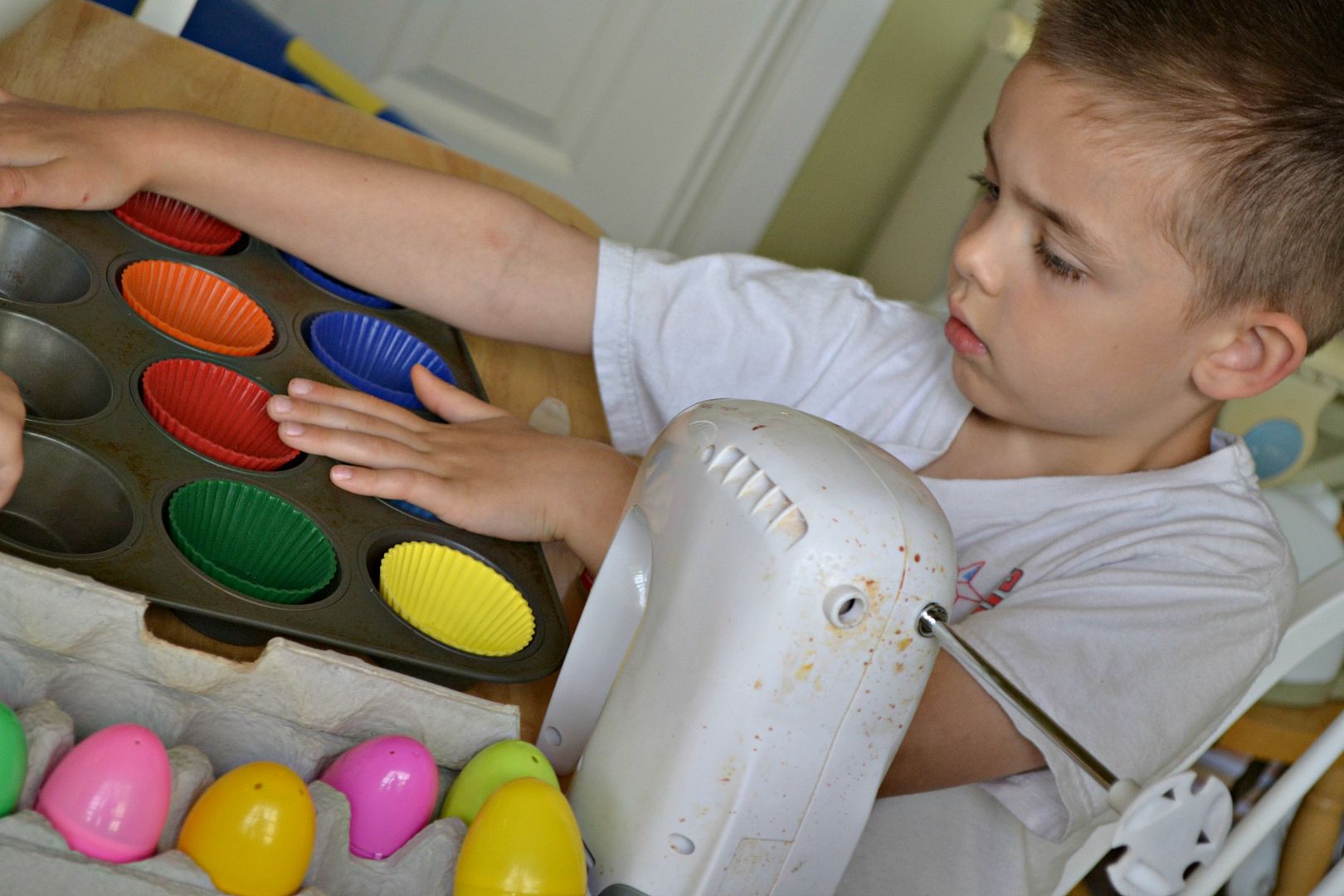 The kids practiced breaking the plastic eggs and measured ingredients. They mixed everything up and used our play kitchen to bake their creations.
They even interacted with various print by "reading" the directions on a box of cake mix and following recipes in our cookbooks.
The baby even joined in on the fun and enjoyed "helping" in the kitchen and shaking the sprinkles containers.
Want more ideas for spending time with your kids? Be sure to follow us on our NEW
Facebook
or
Pinterest
pages and
sign up for emails
to keep up with all the latest crafts, activities, and kid-friendly recipes!