I have to admit that, in general, we do not make a big fuss over birthdays - especially the adult birthdays in our family. We are not the type to have elaborate birthday parties where we dress up in 80s clothing or go all out, but I did want to let my husband know how special he is to us on his special day.
In my perfect world, I would have gotten up early to make my husband
breakfast in bed
. In the real world, I was up most of the night with the baby, so by the time my husband got up for work I was passed out. He made his own breakfast using one of his birthday presents that I had given him a few days early.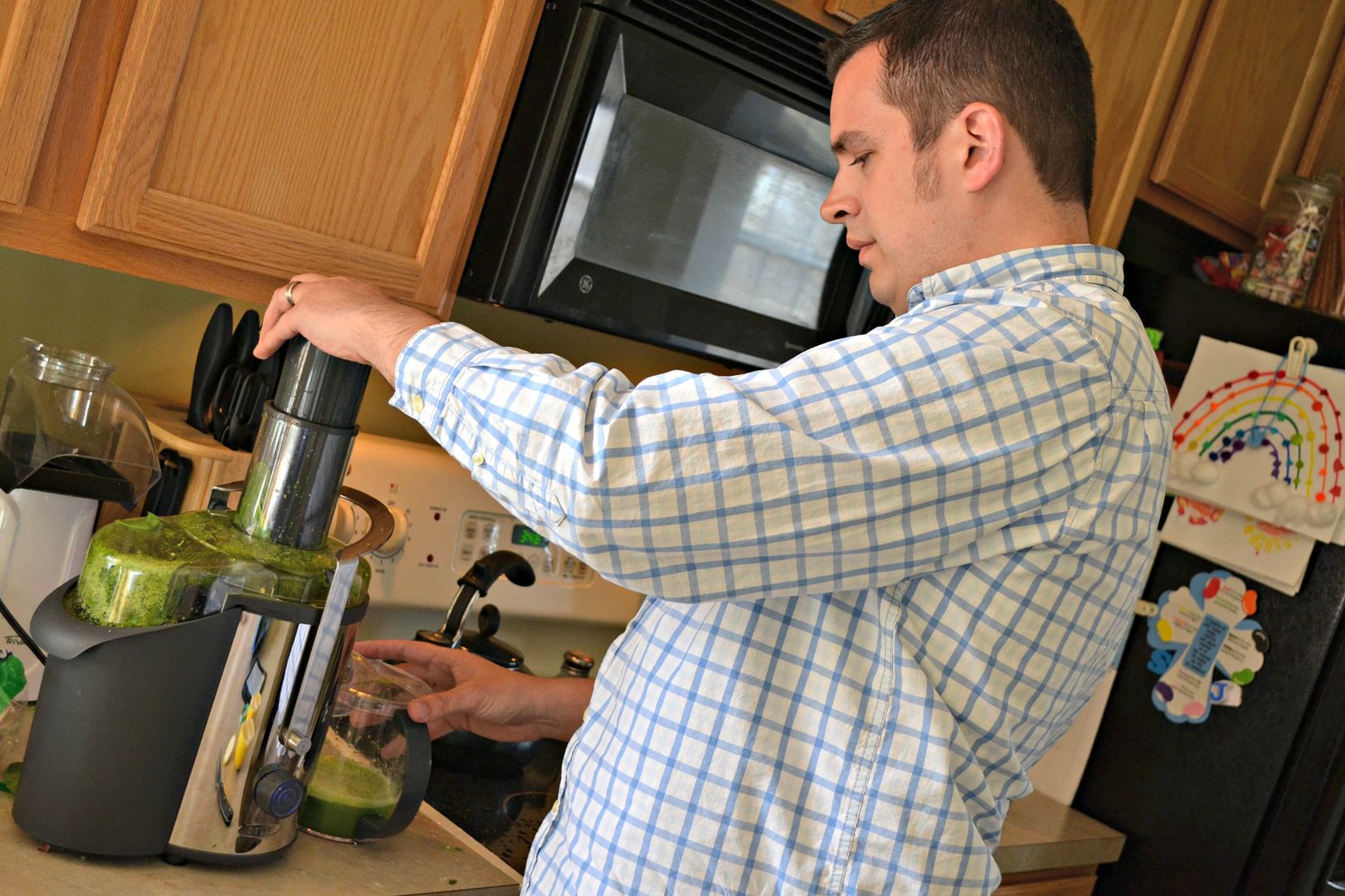 He just loves his new juicer!
Then, he headed off to work, where he received a
special package
. I have never ordered anything to be delivered to my husband's work before, but I was fortunate enough to get the chance to review a complimentary product from
Shari's Berries
. I chose a beautiful assortment of chocolate covered strawberries and cheesecakes to send to him.
Ordering was really simple and, even though I didn't pay extra for the guaranteed early shipping, they were delivered well before noon in an insulated box with ice packs to keep everything fresh. They were a HUGE hit and my husband was very popular with the office staff and the other teachers. He brought the leftovers home and they were delicious!! As a hint when ordering, I googled "Shari's Berries coupon code" and was able to get an additional 20% off instantly! There are almost always great coupon codes available. I would highly recommend them, especially for those special Mother's Day gifts coming up! (hint, hint)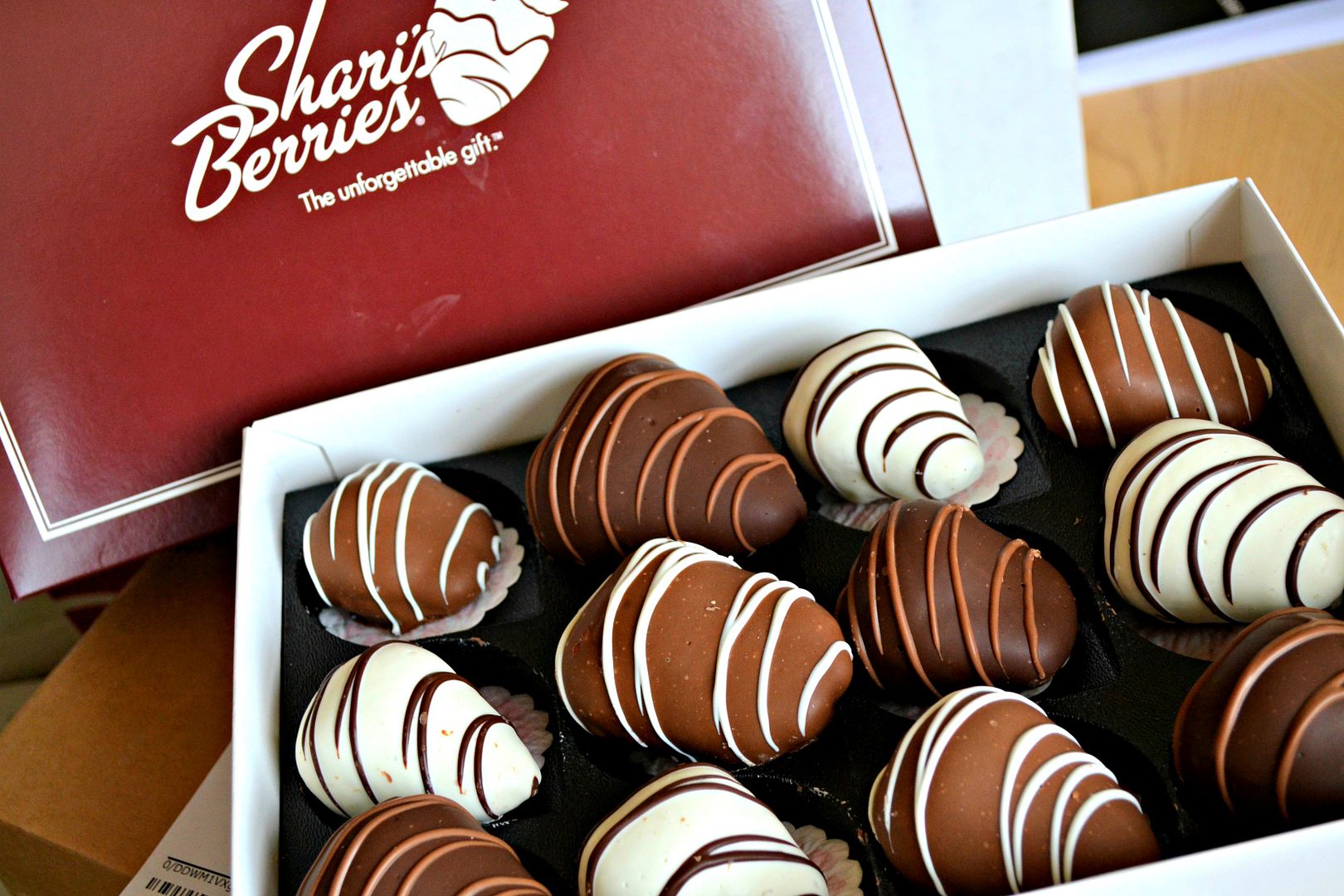 When my husband got home, he found a special
homemade sign on the door
that the kids were so excited about!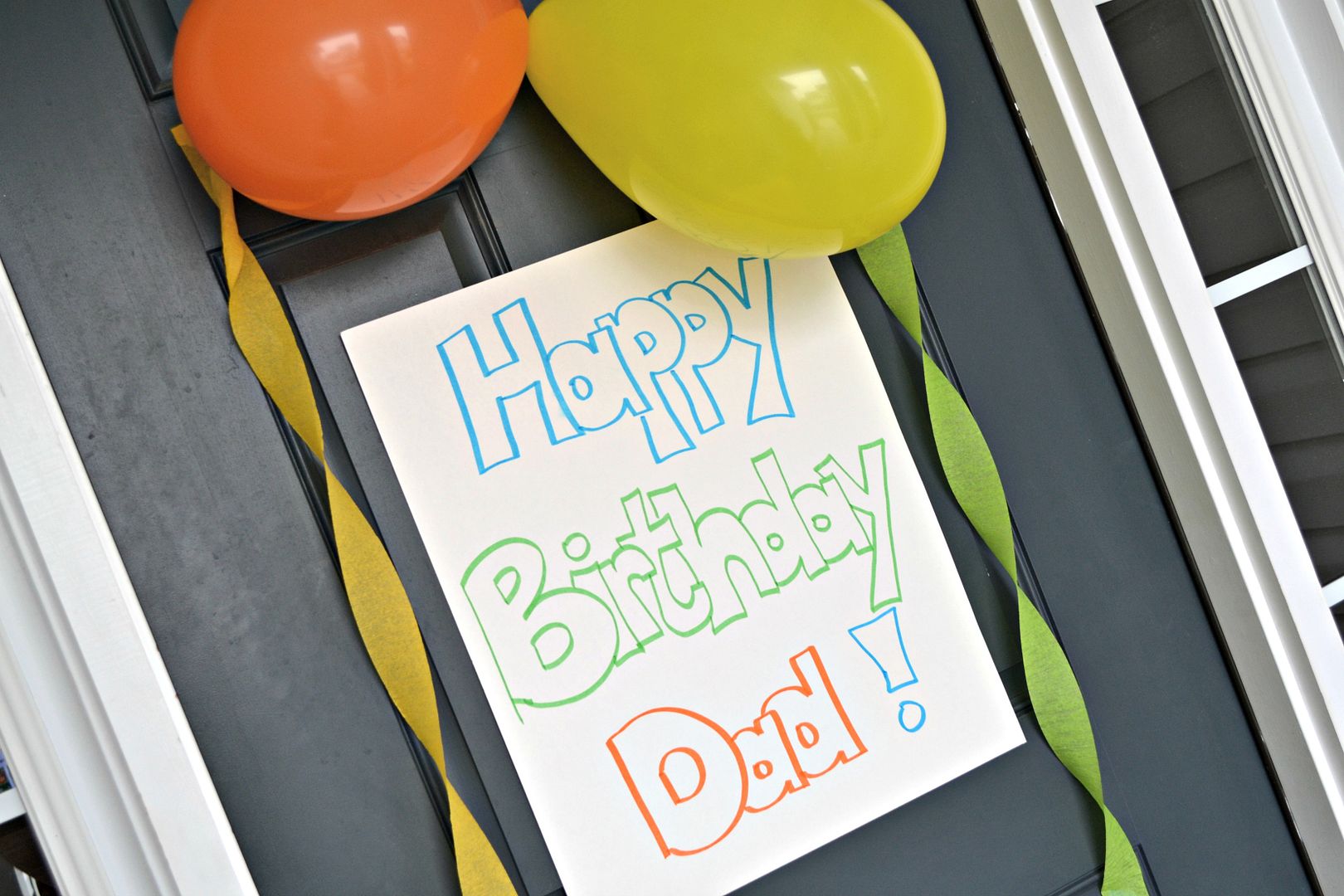 I also put his other birthday presents in the bathroom for him. Why the bathroom? Because, that's the first place that he runs to hide when he gets home. I think he needs a few minutes to transition from "work" to "home" and when Daddy's in the bathroom, it's like the Pope himself decreed that no one should go near the toilet. (We won't even discuss how everyone comes running the minute that Mommy decides to go into a bathroom!)
To finish off his special day, I made one of my
husband's favorite meals
(chicken alfredo) and we took
our evening walk
with the kids.
Tomorrow, we're taking him out to the Japanese Steakhouse for his other favorite dinner :)
My husband says that he loved his birthday because he got to spend it with his favorite people, doing his favorite things, and being surprised by our little gestures. The boys claim that Daddy's birthday isn't complete yet because I didn't make him a cake. I suppose that's now also on the agenda for tomorrow!
How do you celebrate your spouse's birthday? Do you prefer big parties or intimate get-togethers? (am I the only one singing Phineas and Ferb right now in my head?!!)
Want more ideas for spending time with your kids? Be sure to follow us on
Facebook
or
Pinterest
and
sign up for emails
to keep up with all the latest crafts, activities, and kid-friendly recipes!