My kids love to play outside! We try to get out as much as we can when the weather is nice and I've found that taking learning activities captures my children's attention much more and makes them think they're doing something completely new.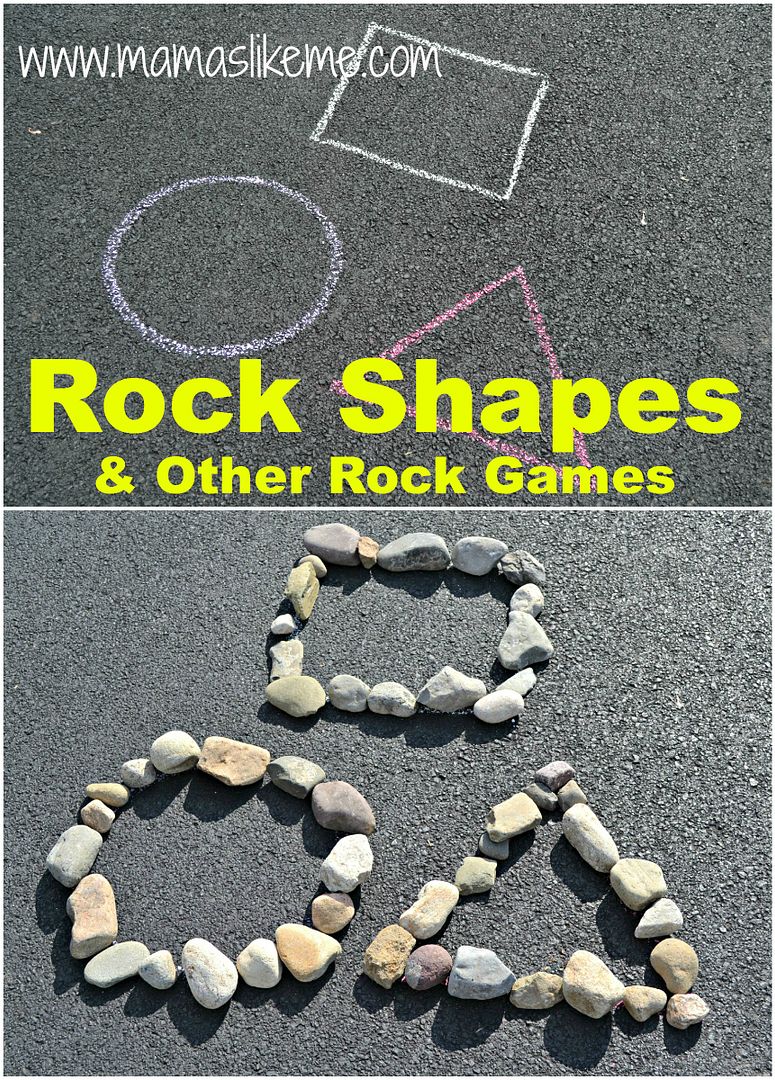 One of the things my kids love to do is to draw shapes outside in chalk and then play games with them. Some of our favorites are:
Shape Simon Says: In this game, I'll call out funny directions that include our chalk shapes, like:

"Simon Says, Stand on a triangle"
"Simon Says, Run to the circle"
"Simon Says, Stomp on the rectangle"
"Simon Says, Jump on the square"

Shape Water Games - For the little kids, I draw shapes on the driveway and give them a bucket of water filled with sponges. They try to throw the sponges on specific shapes.
Rock Shapes - This is our latest activity that the kids initiated. The other day, I wanted to practice shapes while we were outside. Unfortunately, the boys were not interested. They just wanted to play with rocks. So, we spent part of our outside time playing with the rocks and creating shapes
First, the kids just took rocks and covered the outlines of the chalk shapes. This was a great way to build up hand strength that they'll later use for writing.
Then, we raced to see who could cover their shape first.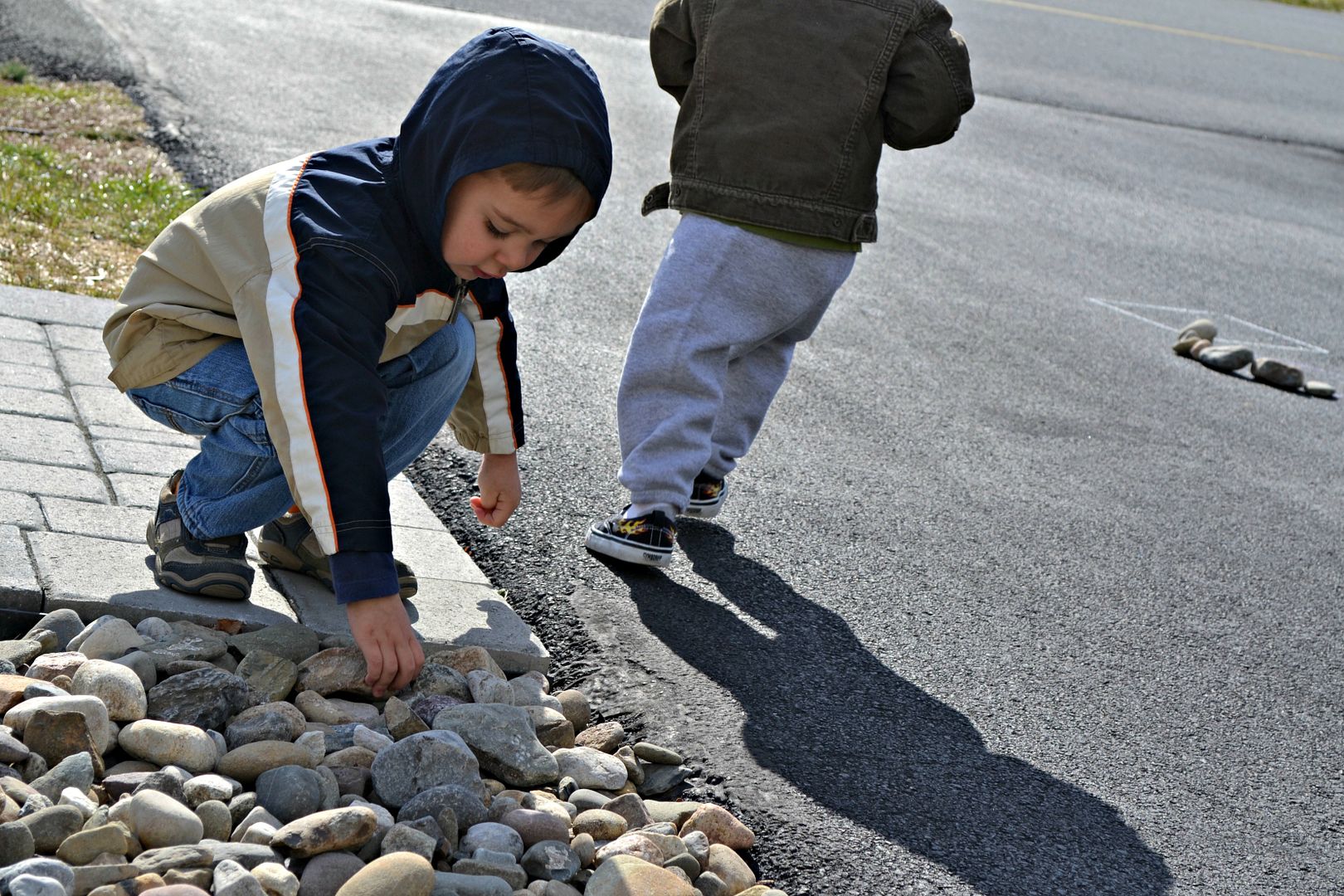 We also tried to make our shapes using the fewest number of rocks. Together, we figured out that the big rocks covered more room and that we used less rocks to make our shapes. I like an activity that sneaks in counting and other math skills :)
The kids loved playing with the rocks and have asked several times if they can make more shapes out of the rocks. It's so great to hear my 2-year-old practicing his shapes and getting excited about his new game! What are your kids' favorite things to play outside?
Want more ideas for spending time with your kids? Be sure to follow us on
Facebook
or
Pinterest
and
sign up for emails
to keep up with all the latest crafts, activities, and kid-friendly recipes!