For every family gathering, we always include a veggie tray for two reasons. The first is to ensure that my 4-year-old, who has exactly 6 foods that he will eat, will at least eat some baby carrots at our holiday dinner. The other is simply so I can make this recipe the next day.
My husband and 7-year-old love this recipe with broccoli, but you could also use cauliflower or a variety of other veggies. The kids also love helping me make it, which guarantees that my 2-year-old will at least lick the vegetable!
4 cups Leftover cut-up raw broccoli (or cauliflower, or even squash would be good!)
2/3 cup dry bread crumbs
2 Tablespoons Parmesan Cheese
1/8 teaspoon salt
2 eggs
1 Tablespoon milk
2 Tablespoons melted butter
Coat the baking pan with cooking spray and preheat oven to 400 degrees.
Place your dry ingredients in one Ziplock bag and your the eggs and milk in another. Let me be honest here and say that I don't really measure all my ingredients, I just dump! This recipe is very forgiving.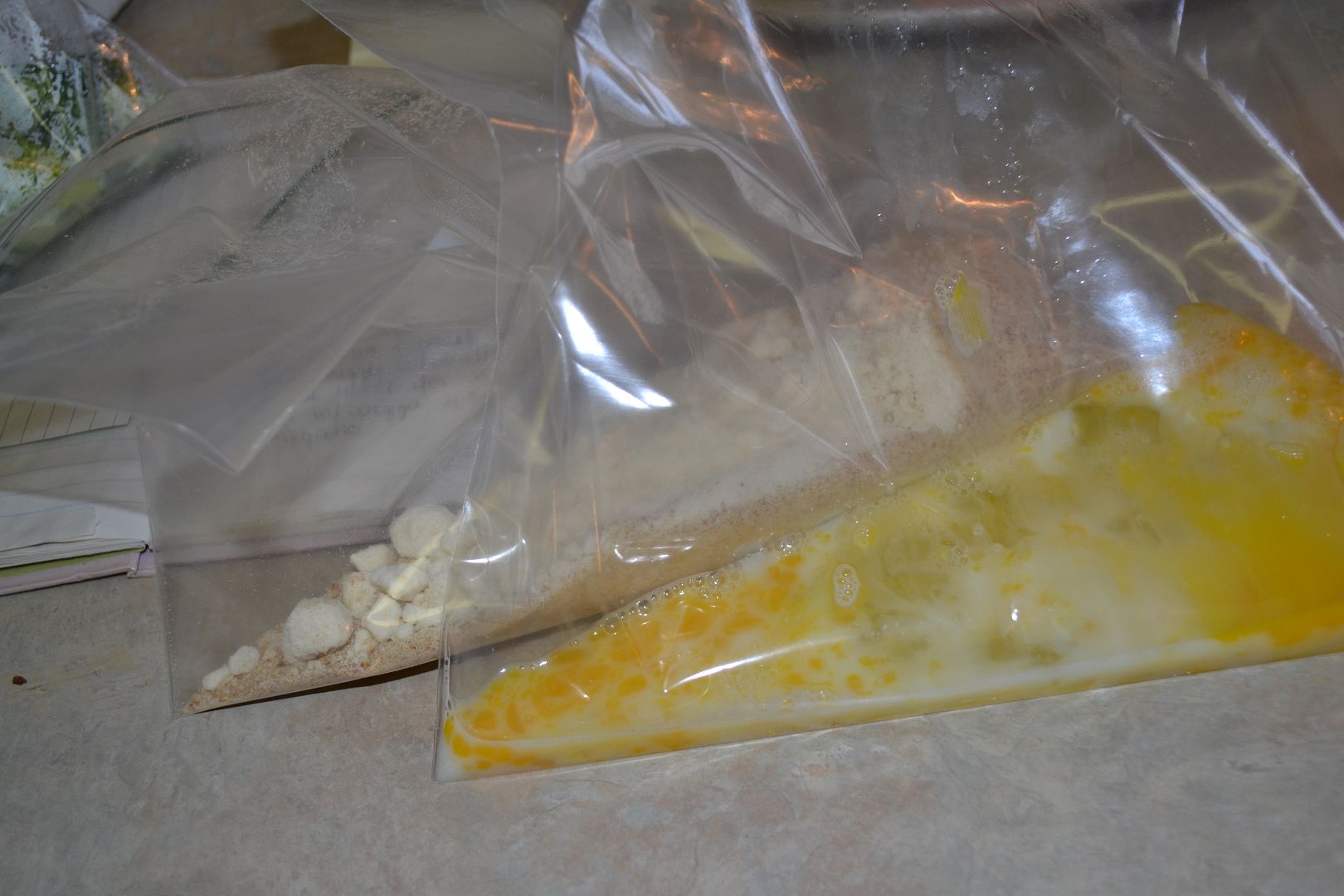 Add your veggies to the egg mixture bag, seal WELL, and let the kids SHAKE, SHAKE, SHAKE!
Transfer your veggies to the crumb coating bag and shake it up again! I just dump the whole bag of wet ingredients because my husband likes the crumb mix :)
Place on your pan in a single layer and drizzle with the 2 Tablespoons of melted butter.
Bake at 400 degrees for 20 minutes. Serve with pizza sauce (or some tomato sauce mixed with oregano)
Want more ideas for spending time with your kids? Be sure to follow us on
Facebook
or
Pinterest
and
sign up for emails
to keep up with all the latest crafts, activities, and kid-friendly recipes!