I hate wasting scraps. When I was little, my father always taught me, "waste not, want not" so I literally try to find a use for EVERYTHING! The past couple weeks have been filled with Valentine's Day activities and we've cut a ton of hearts out of construction paper. I had a pile of all the leftovers on the counter and I was looking for something to do with them. We ended up using them for a fun counting activity that was perfect for my tiny tots.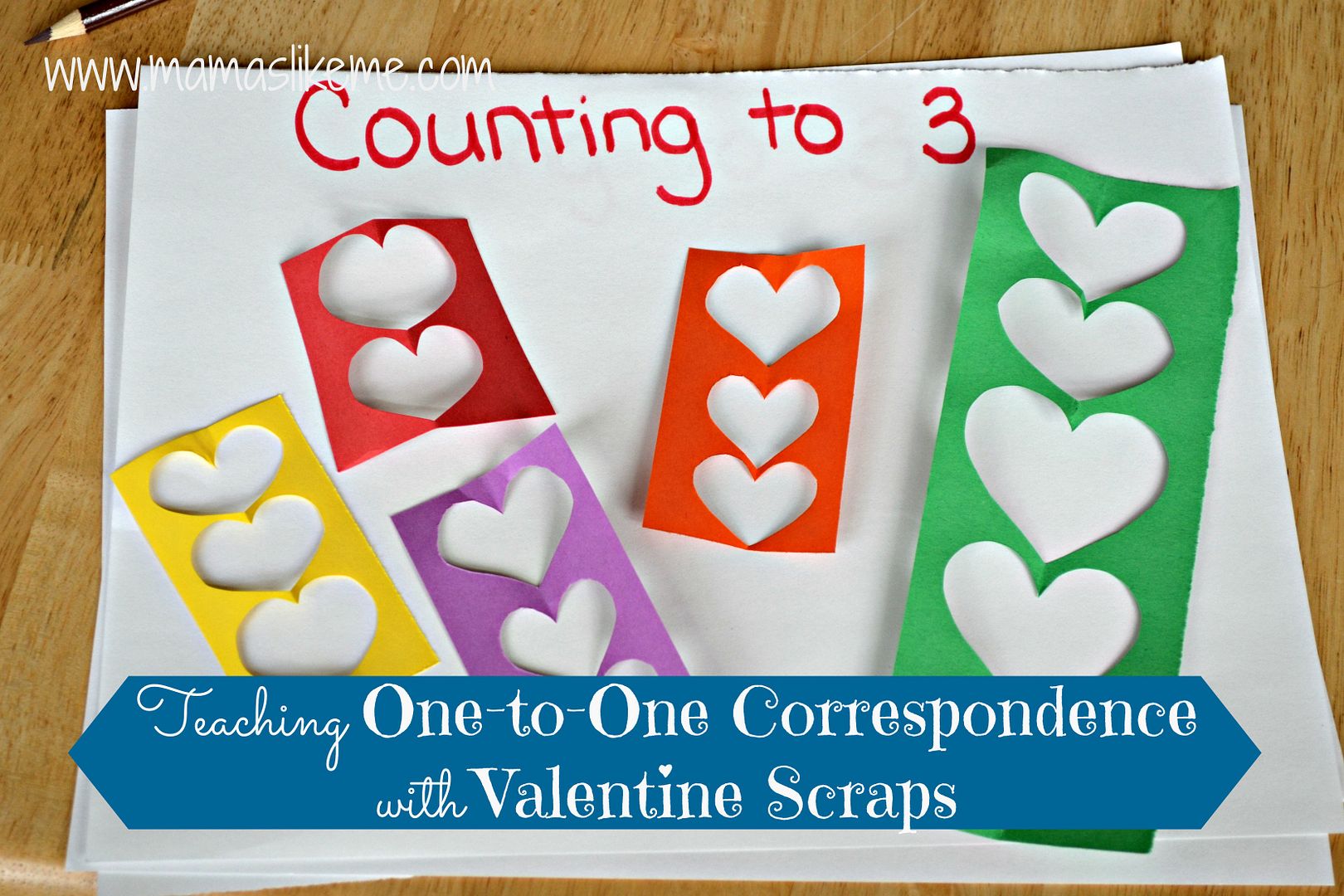 I took out all of our strips of hearts and laid them out on the table (here are just a few of them) and I gave each child a piece of paper with "Counting to 3" written on the top.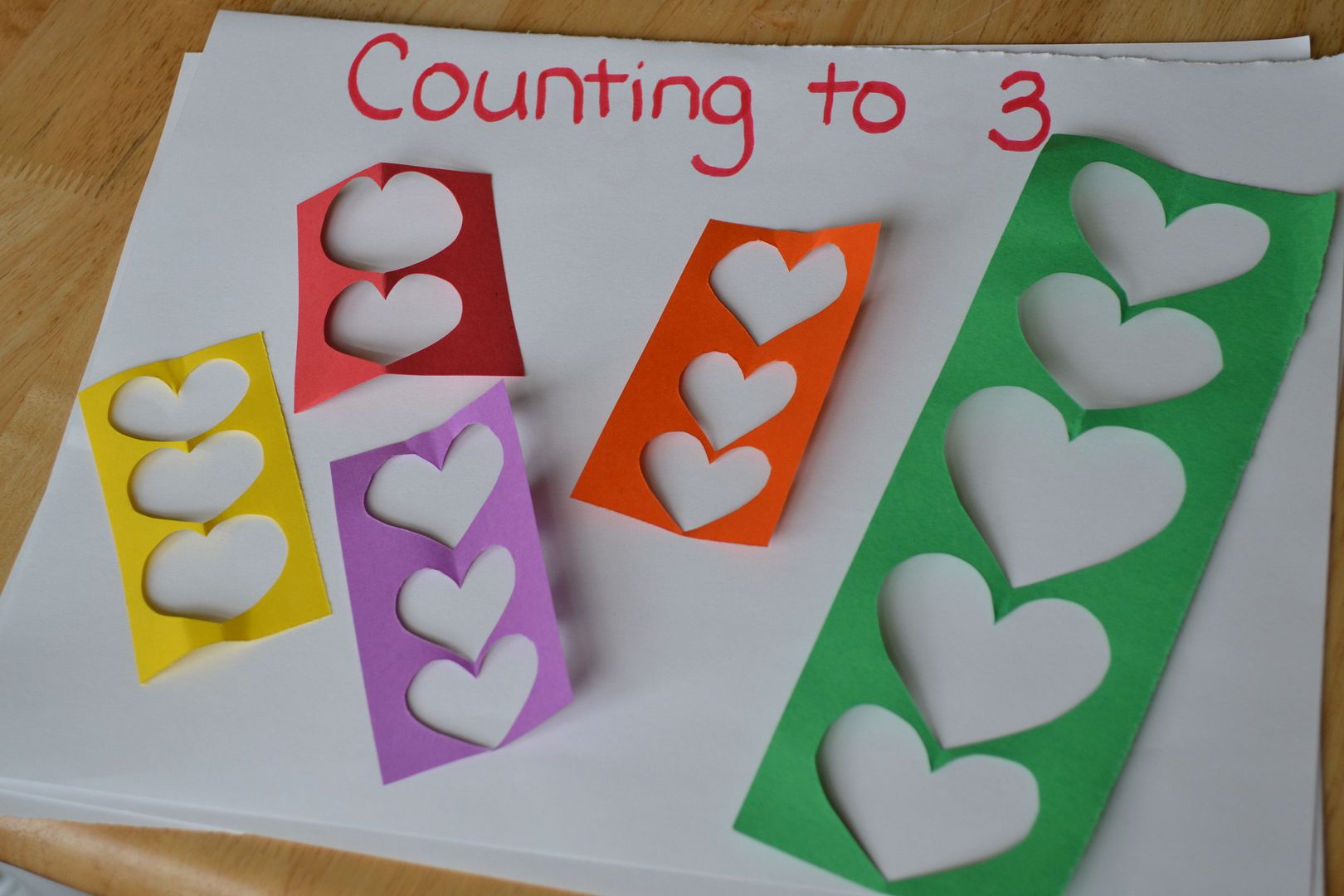 First we pointed to the number 3.
Then, we went through all of the strips together and counted them looking for ones that had 3 hearts. If they had more than 3 hearts, we cut off the extras so we had a group of 3. (Sorry for the lack of pictures for this part. It was very hands-on!!)
If they had too few, we put them in a separate pile for another activity.
While we were counting, I would ask the kids questions to help build up there math vocabulary:
How many hearts does this have?

Is this more than 3? Less than 3?

Are there too many hearts? Not enough?

How many more hearts do we need?
After we had several strips with 3 hearts, we glued them to our paper to make a "3 Collage". My 2-year-old is really into counting right now and loved this activity. And, I loved using up some of our scraps without throwing them away :)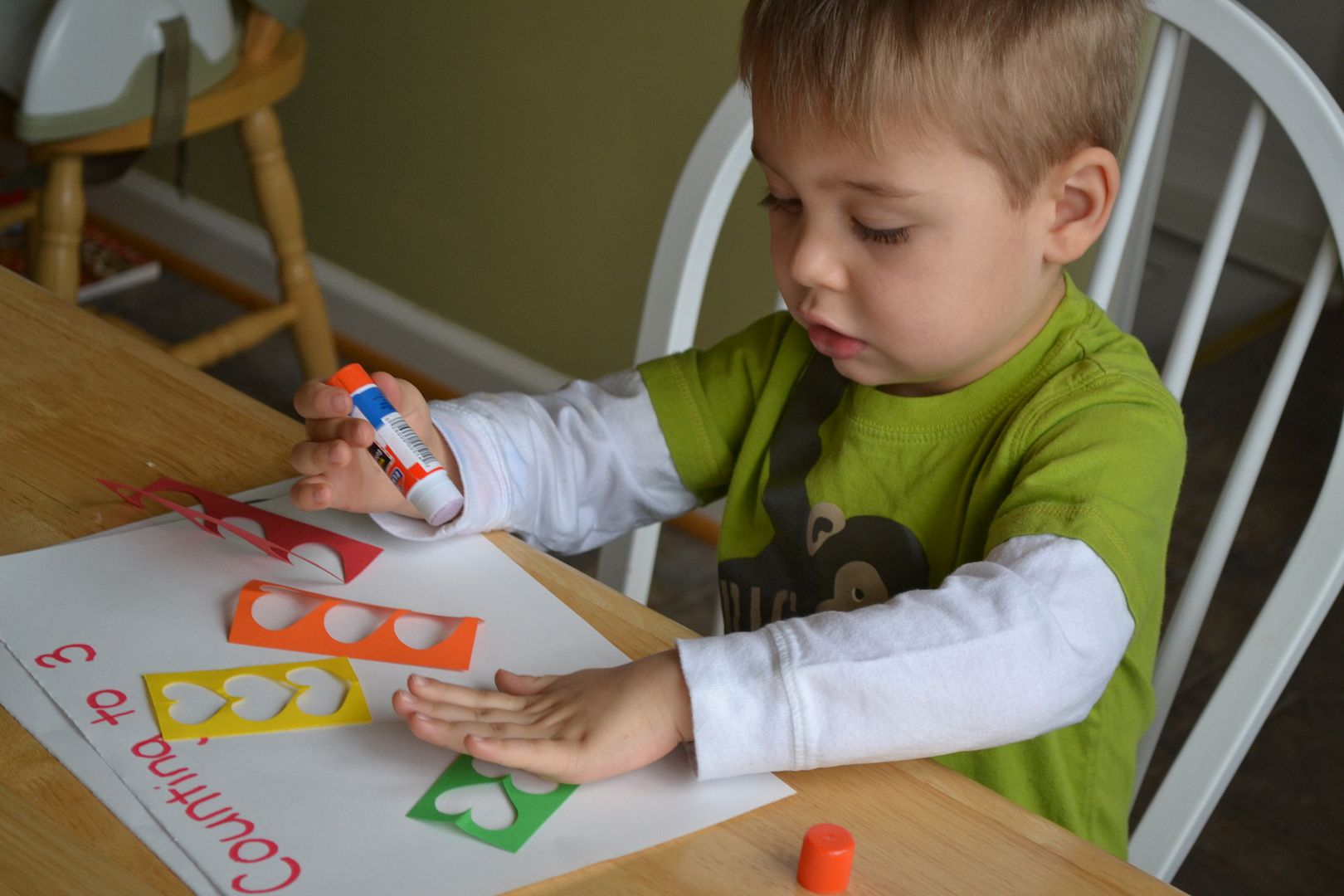 And, here are the cute little own bags that we made to keep all of our Valentines Day treats in.
Want more ideas for spending time with your kids? Be sure to follow us on
Facebook
or
Pinterest
and
sign up for emails
to keep up with all the latest crafts, activities, and kid-friendly recipes!