We're finally getting on-board with the rest of the blogging world and getting to our Valentine's crafts! We got a little behind with making games and decorations for the boys' Carnival Party (that I am STILL working on posts for. They're coming....I promise!)
Today, we tried out "dot painting" with Q-tips. This is great for fine motor skill development and it's another one of those wonderful activities that don't have to look a certain way to be adorable!
For these Valentines, we used:
Washable paints
Q-tips
Construction Paper
Scissors
Glue
Paper Plate (optional)
For the first Valentines, we made symmetry hearts. I gave the kids large construction paper hearts and a paper plate with various color paints. When I cut the hearts out, I folded the paper in half making a nice crease down the center of the heart.
Then, I had the kids paint with the Q-tips on one side of the hearts. My 3-year-olds did great with this. My 2-year-old painted all over his, but his still turned out great.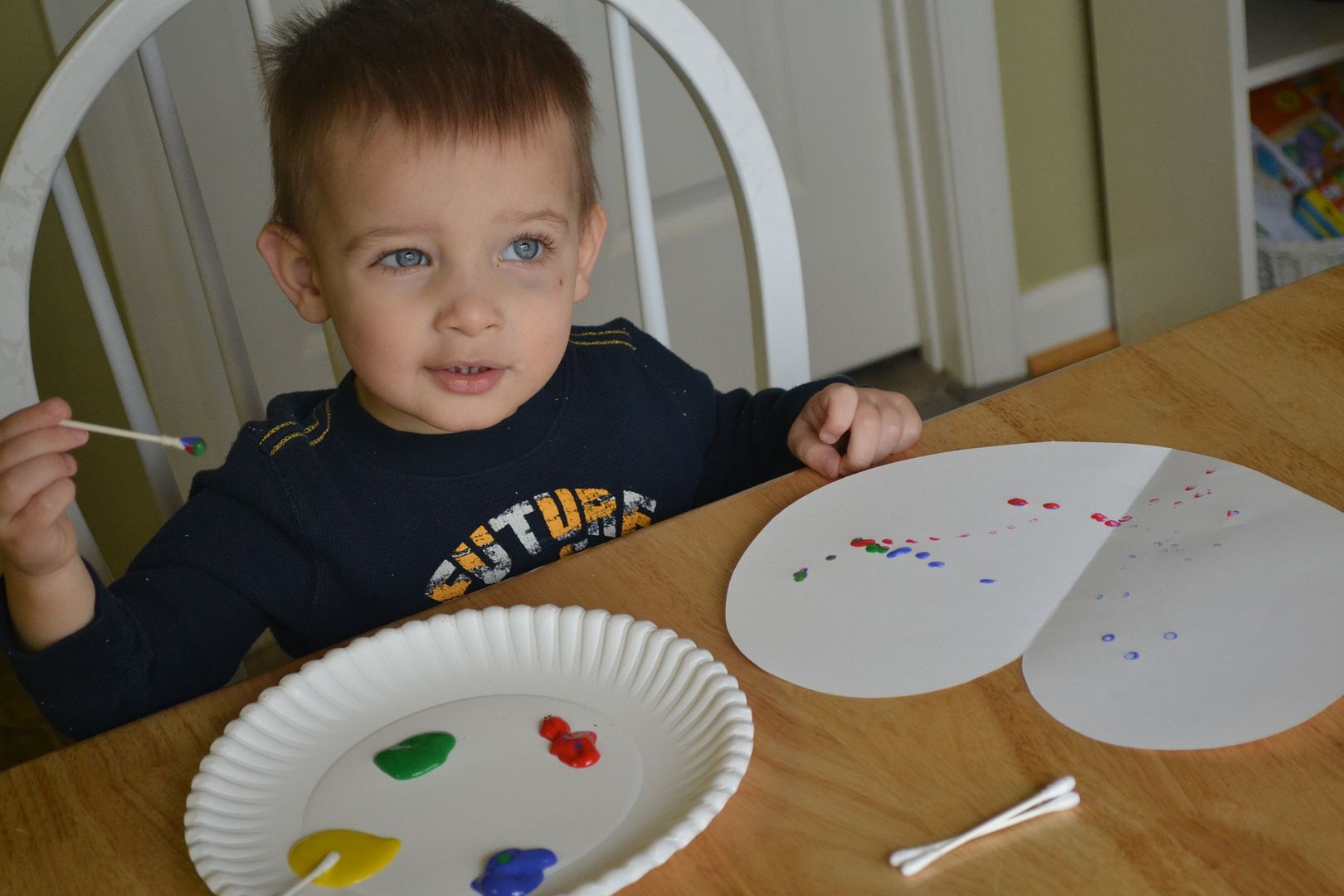 Once, they were finished painting, we closed their hearts and they pressed down to smear the paint onto both sides of the heart.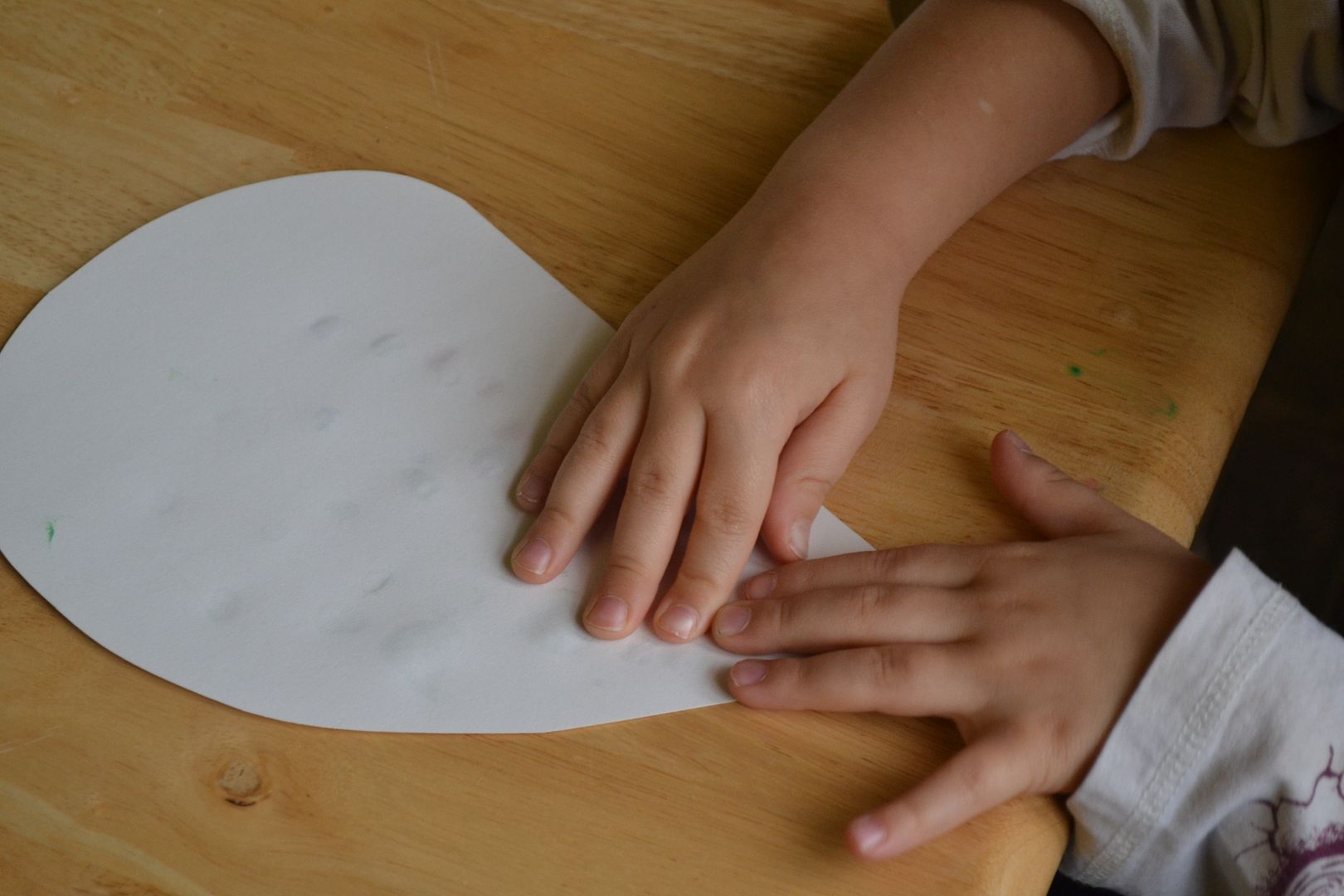 They were so excited when they opened their hearts and saw the design on both sides - it's like magic!!
We attached our hearts to pieces of construction paper and the kids dictated a sentence to me about what they love. With dictated writing, the kids can help you sound out words and identify letters. They also get to see that writing conveys thoughts. This is a great preschool pre-writing activity!
For our second Valentines, we used smaller hearts out of construction paper and tried to cover them with as many different-colored dots as possible. These are great to keep older kids busy since they will really take their time to fill them up and get a lot of colors.
Once they were done, we made simple cards out of construction paper and glued them to the front as the focal point of our "heart messages". I just love how adorable they are! These would make great cards to mail to grandparents and relatives to let them know how special they are!
Want more ideas for spending time with your kids? Be sure to follow us on
Facebook
or
Pinterest
and
sign up for emails
to keep up with all the latest crafts, activities, and kid-friendly recipes!