There are few things that can hold my boys attention like toy cars and shaving cream. We've been battling colds in the house this week, so I needed an activity to keep them from running around and aggravating their coughs, but would also be fun. (You'll notice my little guy is still in his pajamas. I wish I could say that was unusual!!)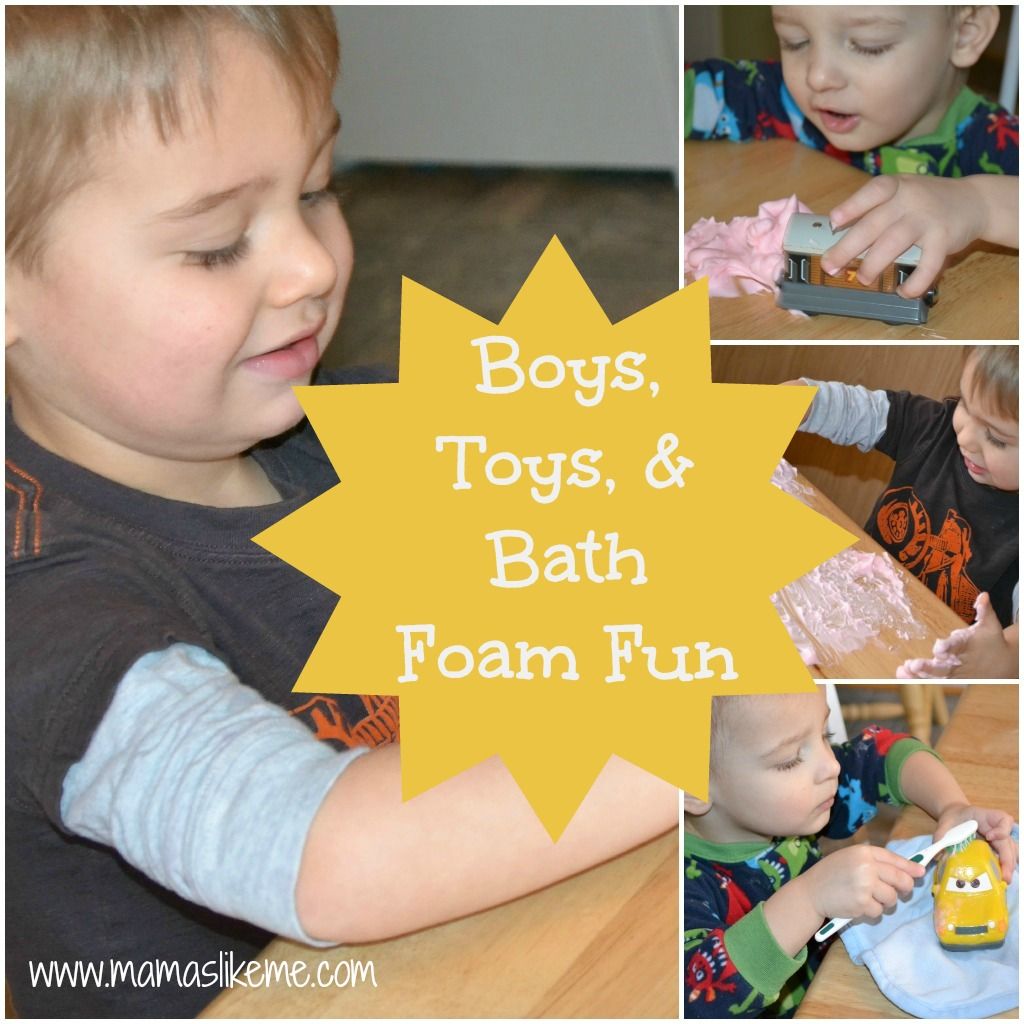 We pulled out their bath foam for some messy play on the table. At first, my two-year-old was a little hesitant with this new messy play. (I'm not sure if it was his cold or the bath foam that made him look so miserable here!)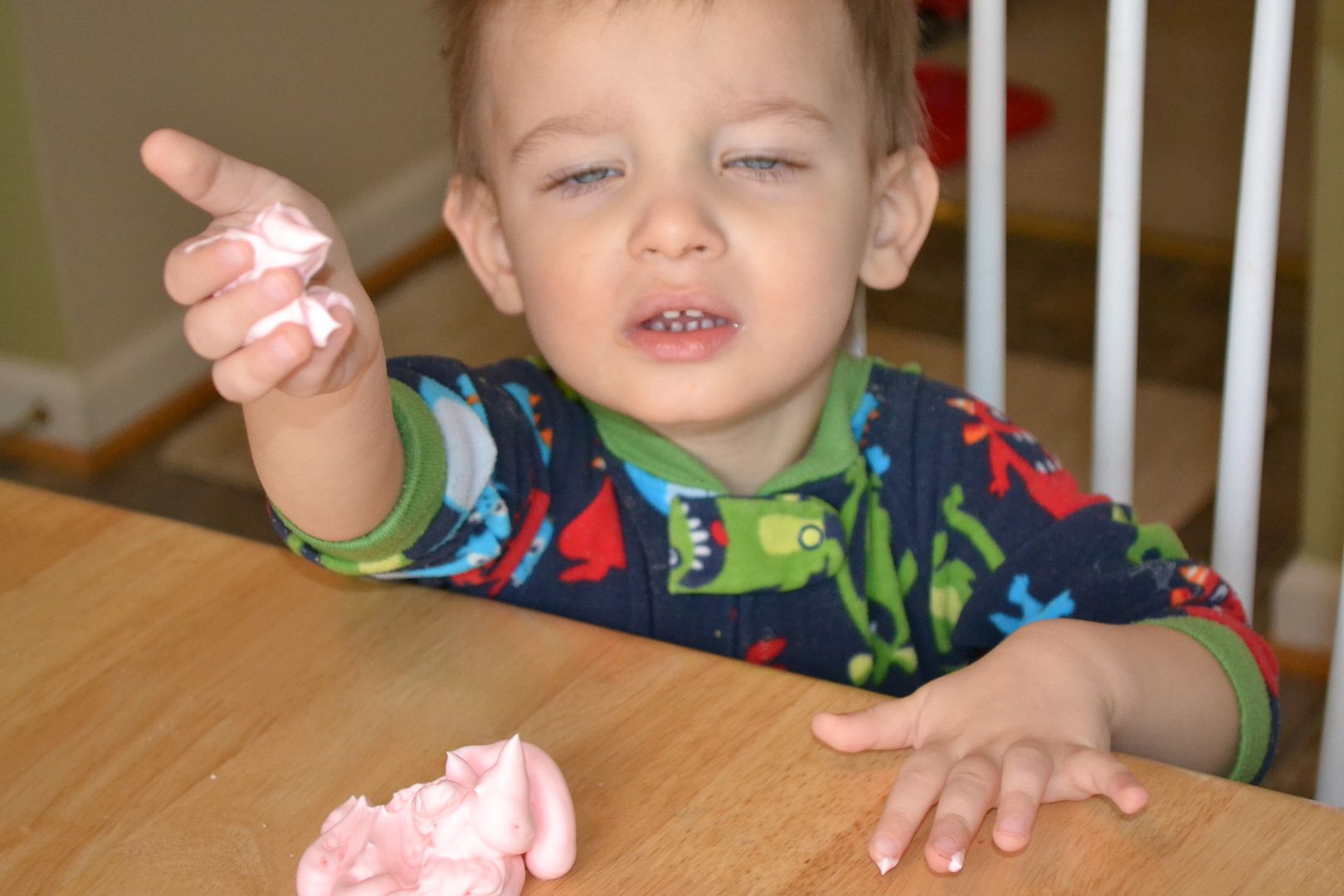 Then, they all got into it and had fun squishing and smearing the foam. I showed them how to make shapes and letters in the foam and they practiced making circles and triangles. They also found that they could make different textures when they rubbed the foam verses patting it - such creative little guys!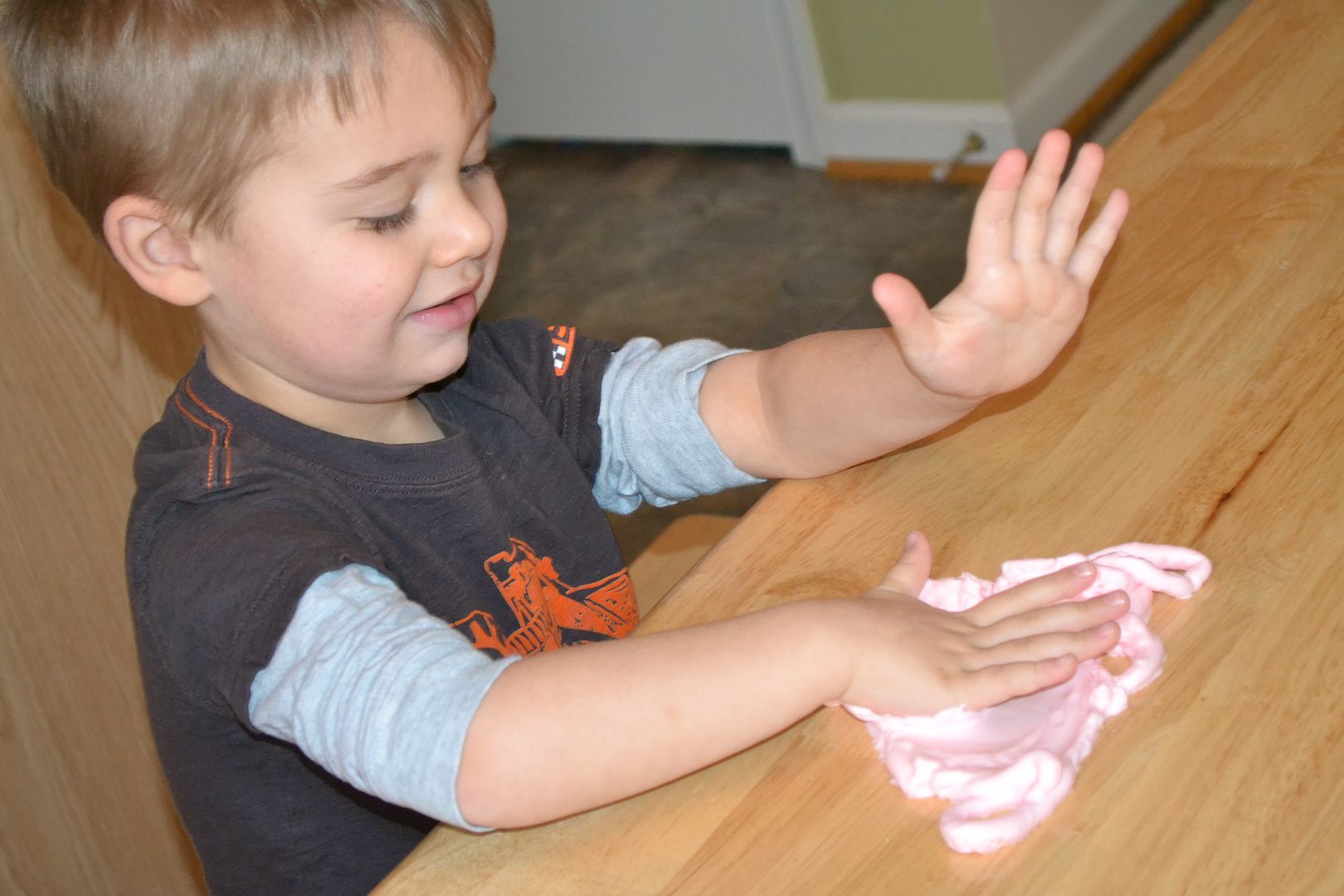 Next, we added in some cars and trains and had fun driving them through the foam.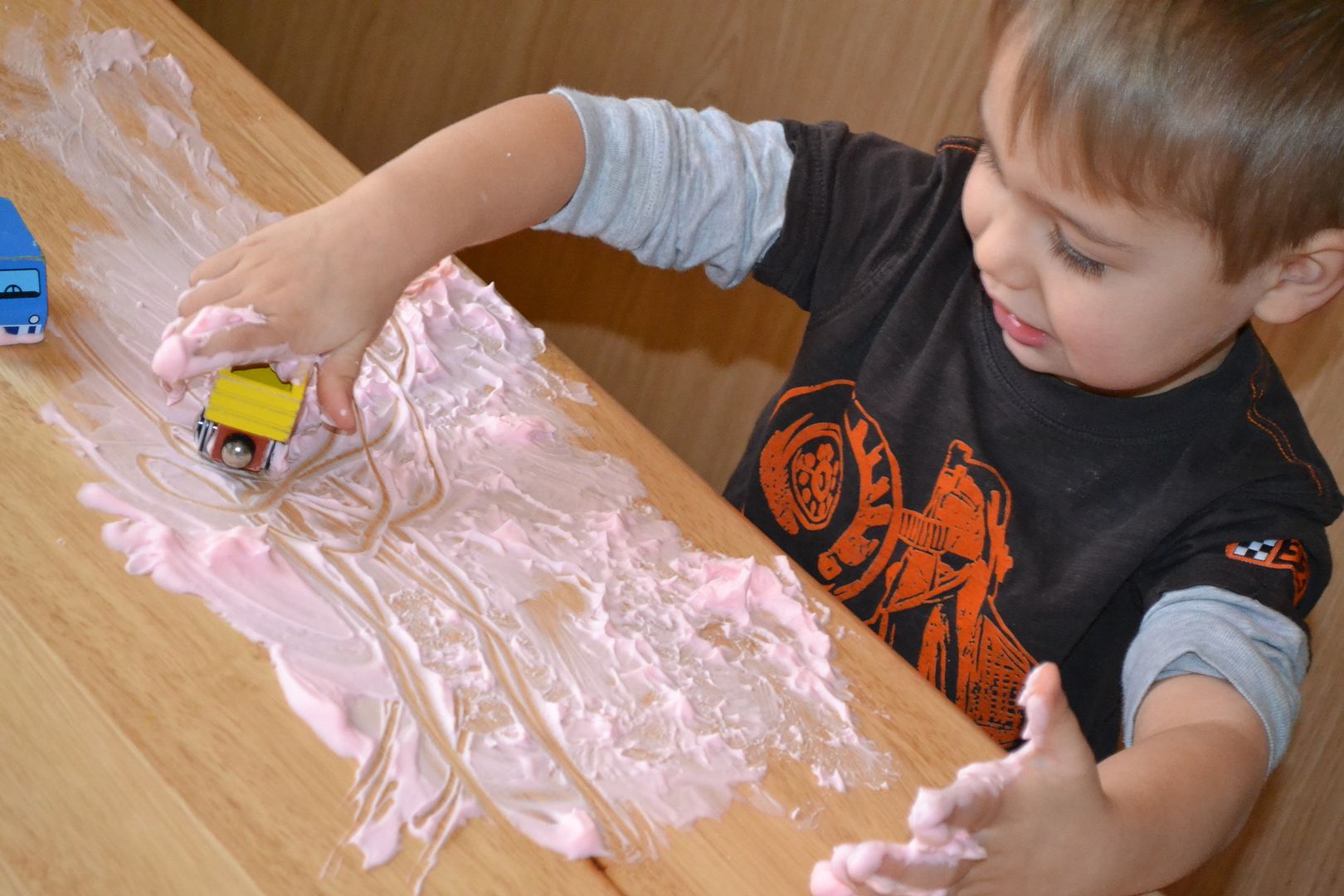 It wasn't long before they wanted some of their animals to join the party.
After about 30 minutes of messy play, I pulled out a large bowl of water and some old toothbrushes that I use for cleaning the faucets and let the kids have a toy car wash. They loved scrubbing down their toys and using washcloths to dry them off.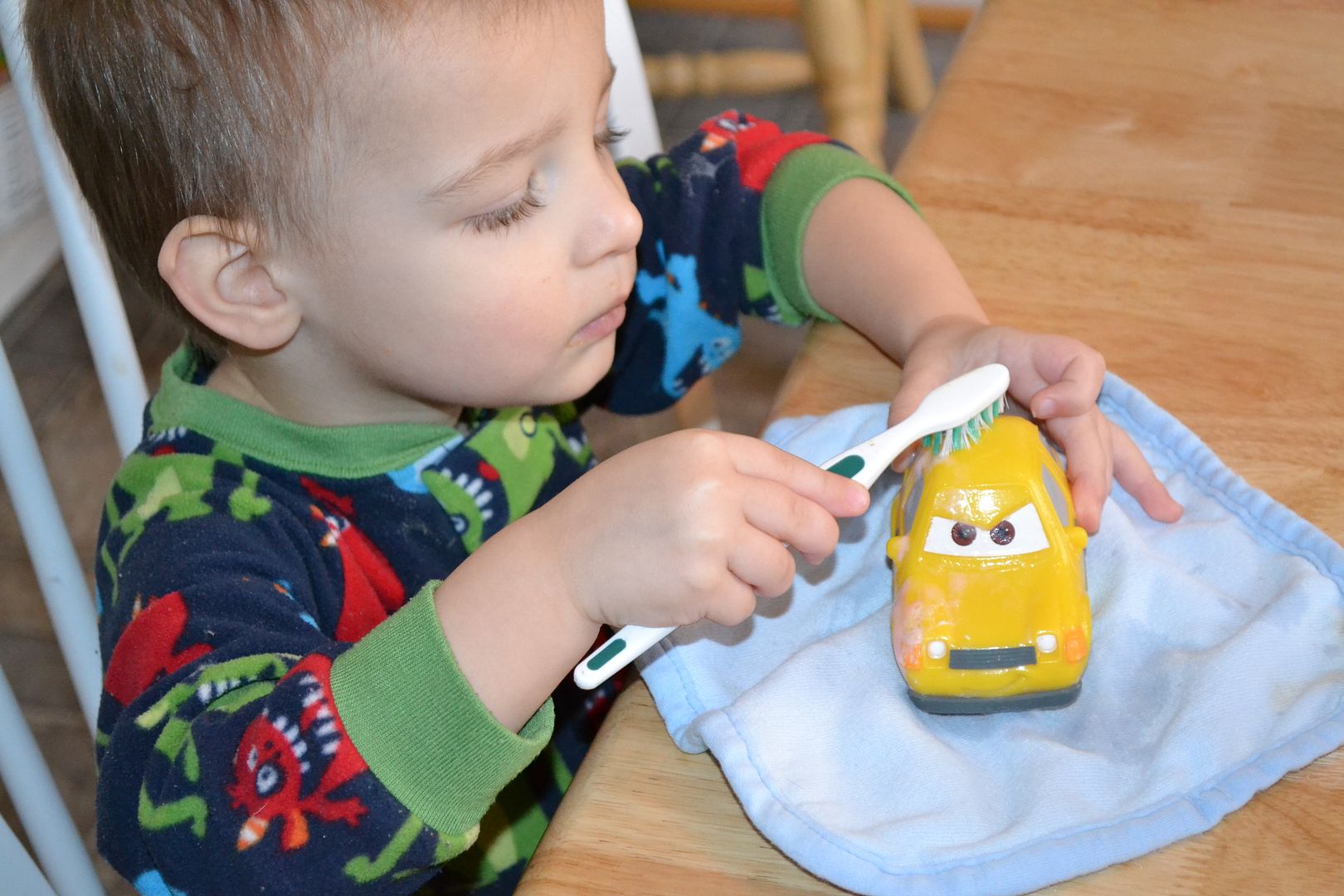 Next time, I'll remember to put towels down on the table and the floor!
An hour later, I had a wet table and floor, two wet kids, a pile of clean toys and two very happy little boys who were ready for a snack! I call that a successful morning of play :)
Want more ideas for spending time with your kids? Be sure to follow us on
Facebook
or
Pinterest
and
sign up for emails
to keep up with all the latest crafts, activities, and kid-friendly recipes!