I decided to take a break in our series on Organized Living with Kids from A-Z to share a great giveaway with you! I was so excited a few weeks ago when Melissa, a director with Thirty-One contacted me about hosting a giveaway. I was introduced to Thirty-One products a few months ago when a friend invited me to a party and I seriously fell in love! They have a huge assortment of adorable handbags and TONS of items to help you get started organizing your whole home.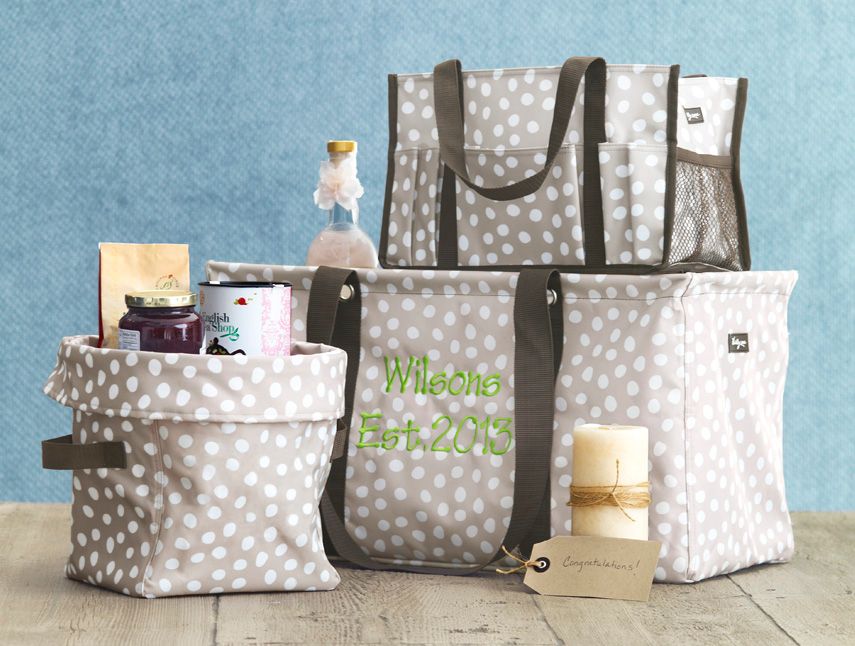 Thirty-One provides functional products for your home and personal use that are stylish, durable, and easy to care for. I use one of their organizer totes as a diaper bag and love it! At my next party, I play to get one for our library books and another for the boys for their sports gear.
January's special is geared for all those (like myself) who have made 2013 the year to get more organized. For every $31 you spend, you can get an item from their new "Your Way" collection for 50% off.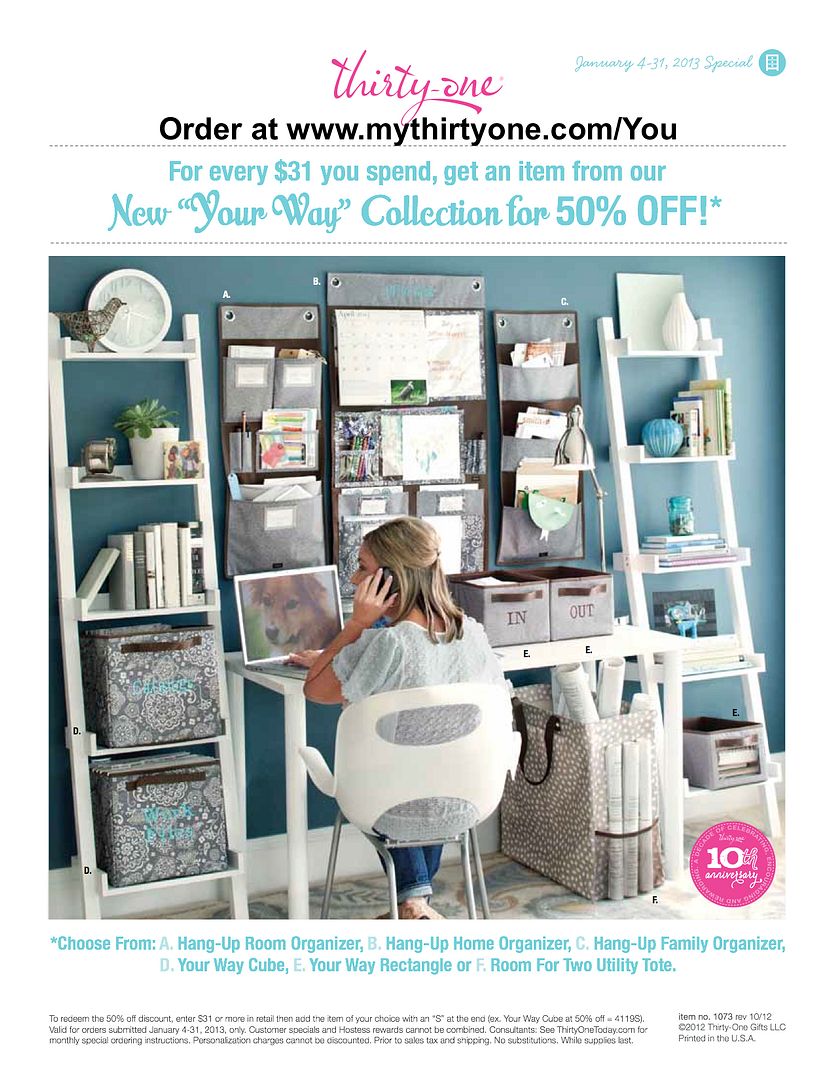 I just love the

Room for Two Utility Tote. I think it would make a great laundry sorter, since you can zip it up and use it to easily divide the whites and the colors

:)
Also, if you're looking for a way to make extra income in 2013, you
need
to check out the great rewards for becoming a Thirty-One consultant. I have to admit that if I weren't still a nursing mom, I would be tempted to sign-up myself! I seriously love Thirty-One and everything that the company stands for. Not to mention the fact that the $99 starter kit gets you over $300 worth of Thrity-One products!
Melissa shared a bit of her story with me and it sounds so similar to the way I felt when I was still teaching:
I started my Thirty-One journey two years ago. At the time, I was a school teacher looking to make a little extra income to pay my phone and internet bill. I ran into Thirty-One at a garage sale and instantly wanted everything in the catalog! I loved the idea of having my monogram put on my bag. I decided to purchase the $99 enrollment it, which included over $300 worth of products and catalogs. It was like Christmas when the UPS guy delivered the Hot Pink Box to my door! I started by having my first Thirty-One party at my home for my family and friends. I brought the catalog to my work place and soon I found that others wanted to sell the products too! I am now a Director in the company and am passionate about sharing the business opportunity of Thirty-One to share the financial rewards and blessings with others. I'd love to chat with you to answer any questions you may have and/or help you get started as a consultant! Call of text me at

407-739-0202

. You will not regret it!
Now, onto the good stuff! Melissa is offering a
$30 gift card
to one of our readers to help get them started with their organizational goals (or just to buy a really cute handbag!). Now, if you combine that with the January special, that means you could get a 1/2 price item for $1! Woohoo :) You can also
sign up for emails
to alert you of all the fabulous monthly specials for Thirty-One or like
Melissa's Facebook page
to keep up-to-date on the latest specials, clearance deals, and hosting opportunities!
To enter, just fill out the Rafflecopter form below. Happy Shopping!!
a Rafflecopter giveaway