There are few things in life that make me happier than a batch of freshly baked cookies straight out of the oven! They make a cold day warmer and a rough week sweeter. My wonderful husband brought home one of those fabulous cookie mix jars from work a few months ago and they were so amazing that I set out to discover the recipe. In fact, before these cookies, I had no desire to put white chocolate into anything, EVER! I've mixed a few different recipes and this is the closest I've come to those heavenly cookies!
Ingredients
:
1 cup unsalted butter
3/4 cup granulated sugar
3/4 cup brown sugar
2 eggs
1 teaspoon pure vanilla extract
3/4 cup flour
3/4 cup whole wheat four
1/2 teaspoon salt
1 teaspoon baking soda
1 teaspoon cinnamon
1/2 teaspoon nutmeg
3 cups rolled oats
1 cup dried cranberries (or other dried fruit)
1 cup white chocolate chips
Directions
1. Preheat oven to 350 degrees.
2. Soak cranberries in a bowl of hot water for 10 minutes before using.
3. Cream butter and sugars until fluffy in a large mixing bowl.
4. Add eggs and vanilla.
5. Combine dry ingredients in a separate bowl. Add to butter mixture and stir until well blended.
6. Add soaked cranberries.
7. Drop by teaspoonful onto baking sheet.
8. Bake about 10 to 12 minutes, or until lightly golden. Cool.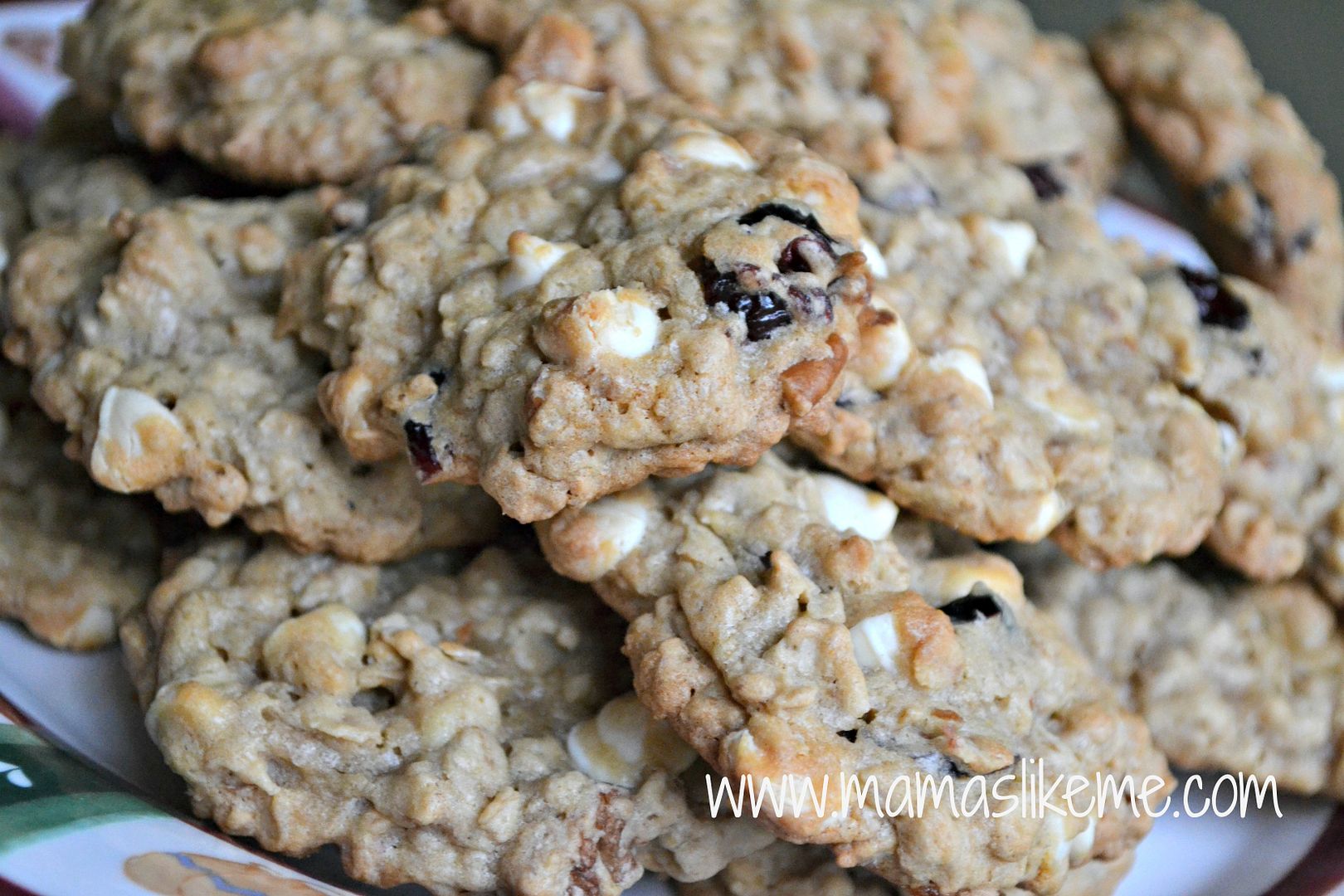 These would be a sweet little treat to wrap up for your Valentine, or just grab a few with a mug of something warm and settle in to fight off this winter chill!