If you haven't finished your Christmas shopping, it's time for the mad dash out to the stores to find that last-minute perfect gift....OR, you could sit back at your laptop with a cup of coffee and peruse those last minute deals in the comfort of your own home.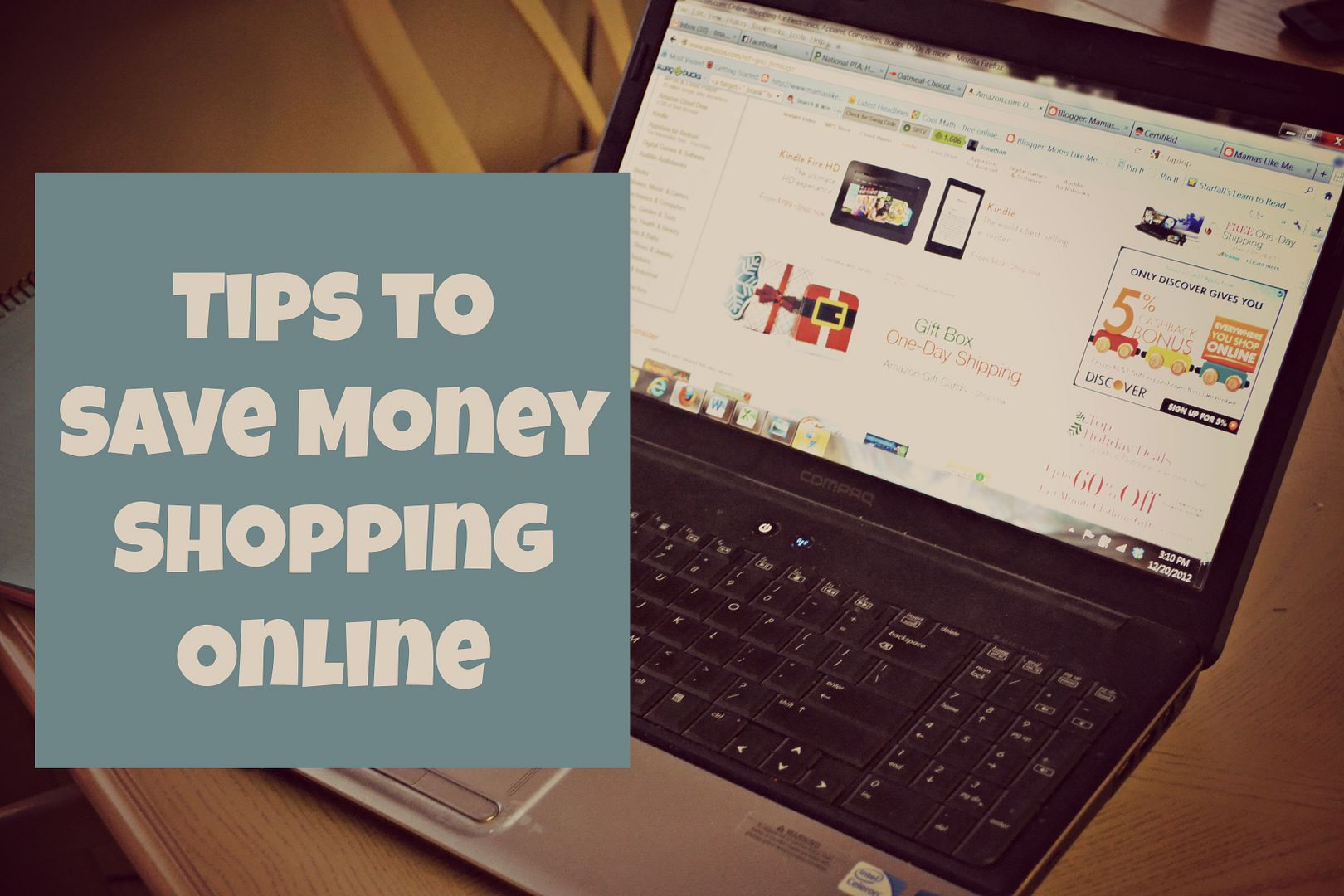 Not to rub it in, but we are blissfully finished with our Christmas shopping. I love shopping online. In fact, almost all of my gifts (birthdays, Christmas, baby showers, graduation....you name it!) are purchased online. People often ask me how I find such great deals. Let me tell you, I am not magic. I do not scour the internet for deals or spend tons of time checking my email. I do have a few, simple tricks though that help me save time and money while finding the perfect gifts.
1.
Know Where to Find the Deals
- I personally like
Money Saving Mom
for finding great deals on virtually anything! I am subscribed to her emails and Facebook. I always take advantage of the photo deals that she lists and I check her site each week for the CVS deals. I may not be an expert couponer, but I've gotten some great deals just following her posts!
2.
Get FREE Shipping
- If you have to pay shipping, it's almost worth it to just go to the store! I can't tell you how many times I've canceled an order because the shipping ruined the deal. We are Amazon Prime members and love it! If you've ever shopped on
Amazon
, you know they have great deals, but if you're a Prime member you also get FREE 2-day shipping! This year, I did most of my mom's Christmas shopping for her on Amazon so she could take advantage of our free shipping and I had all of the gifts sent to her! AWESOME!!
3.
Always Search for Coupon Codes
- If you are looking for a specific gift for someone, it pays to search for a coupon code before hitting the Submit Order button. Sites like
Coupon Chief
offer a wide variety of coupons from over 30,000 stores. Right now, you can find great codes for places like Victoria Secret, Barnes & Noble, Shutterfly, and CafePress. A quick search can save you between 10%-25% off your order or get you free shipping.
4.
Groupon/Certifikid
- Sites like Groupon and
Certifikid
offer great deals (usually half off) of various activities and outings. As a mom, I love Certifikid for finding great deals for family outings. I also purchased a few gifts this year through them and was very pleased with the results. We've gotten half-off tickets to the circus and deals on apple picking and hayrides. I will say that some of these are impulse buys, but they're usually for things I wanted to do with the kids anyway (but couldn't afford to).
With 2013 just around the corner, many of you (like me) are making resolutions to save more money and get more organized. I can tell you that just by staying out of the stores (ahem - Target!!), I have saved my family a lot of money and by taking advantage of great deals, I'm able to stay stocked up for birthdays without dashing out to the store and breaking the budget.
Want more ideas for spending time with your kids? Be sure to follow us on Facebook or Pinterest and sign up for emails to keep up with all the latest crafts, activities, and kid-friendly recipes!
Disclaimer: This post contains affiliate and sponsored links. As always, I only promote products that I use myself and would recommend for others.