Sometimes the hardest part about Pinterest is the overload of amazingly great ideas! Let's take the DIY advent calendars for instance. I found so many great ideas that I wanted to do.
And, don't even get me started on the adorable Elf on the Shelf ideas! Even though we did decide to take another route with our "elf"...maybe I'll share our elf-adventures later...
So, what do I do when I'm confronted with TONS of great ideas?! I pick and choose, and combine as many of them as I can - and I end up with something like this.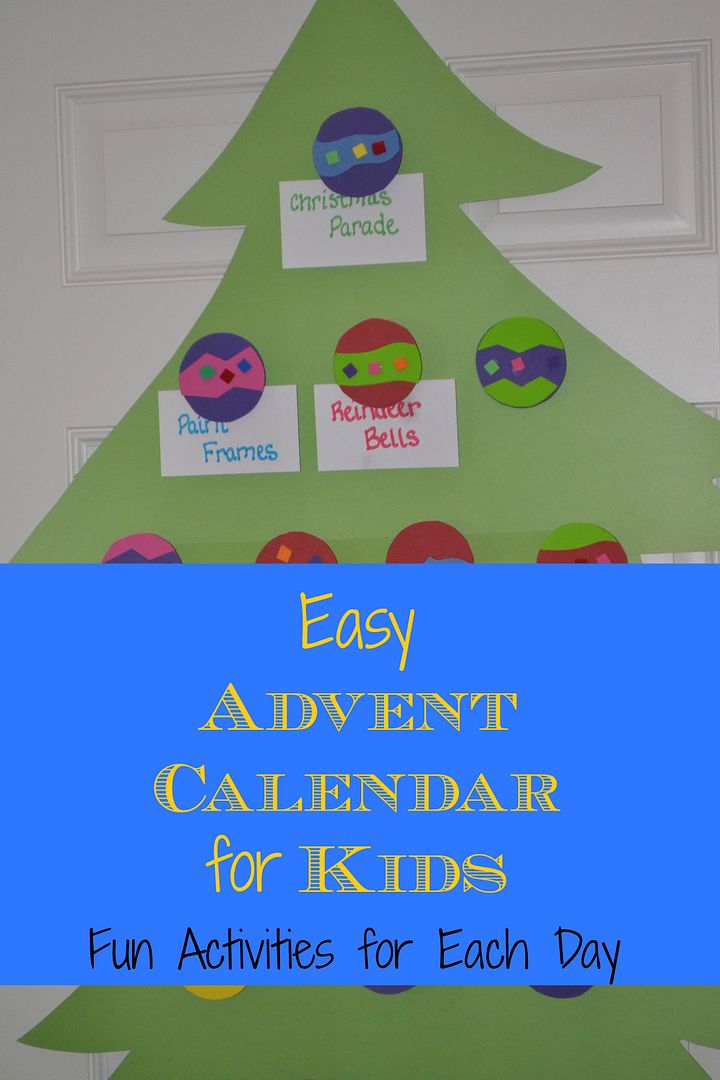 Presenting our kid-friendly Advent Tree.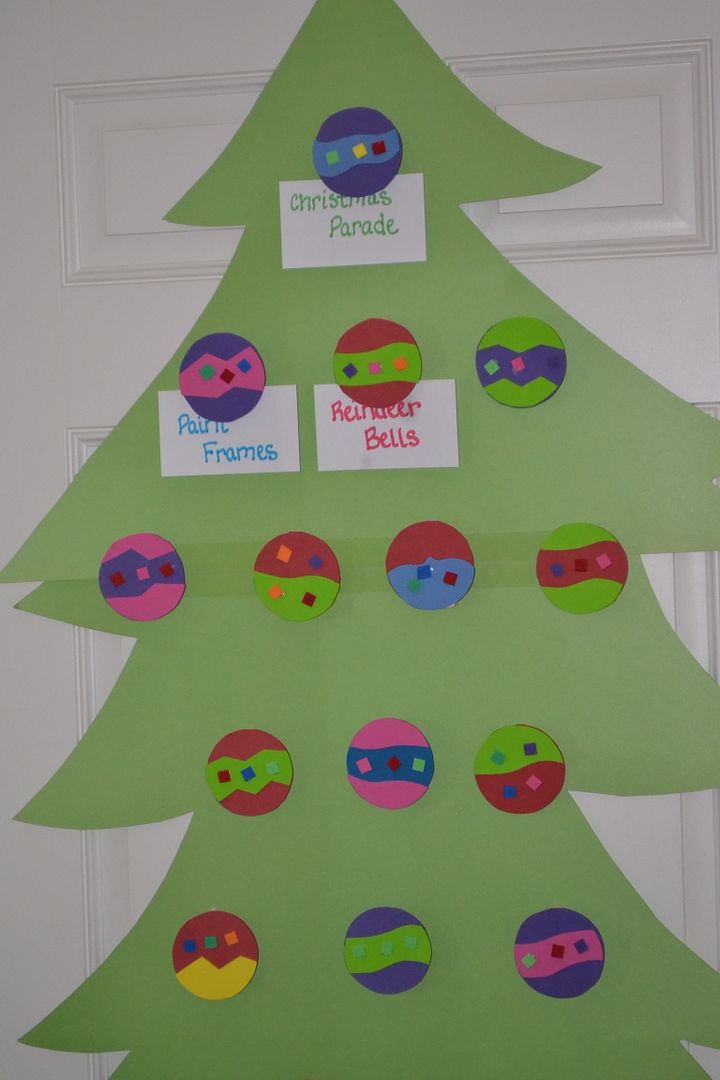 This all started when I went to take down our Halloween-Bucket-List-Tree-turned-Tree-of-Thanksgiving. The kids were so disappointed that we weren't going to have a huge tree on the door that I knew I had to put something up for Christmas. Thankfully, we had some green poster board in the craft supplies that made a perfect Christmas tree.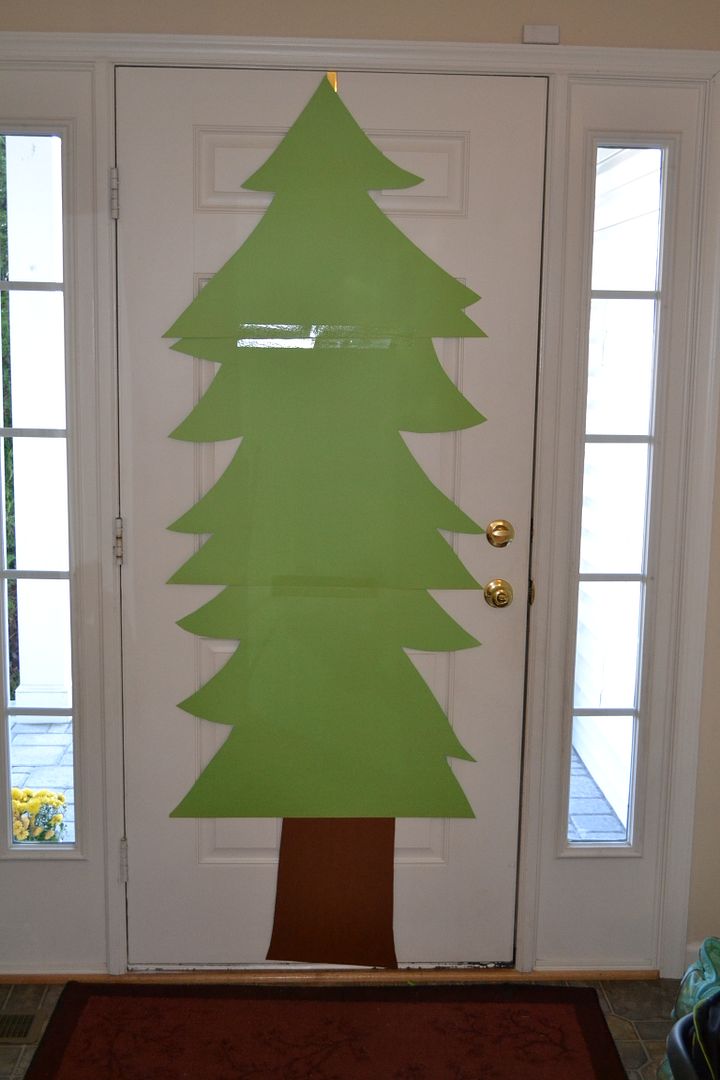 Of course, I couldn't just leave a plain tree so I added some ornaments. For the ornaments, I used some sticky foam courtesy of
CraftProjectIdeas.com
(Thank you very much!) and clothes pins. The kids decorated them with foam shapes and we attached them to the tree with small pieces of Command Adhesive Strips.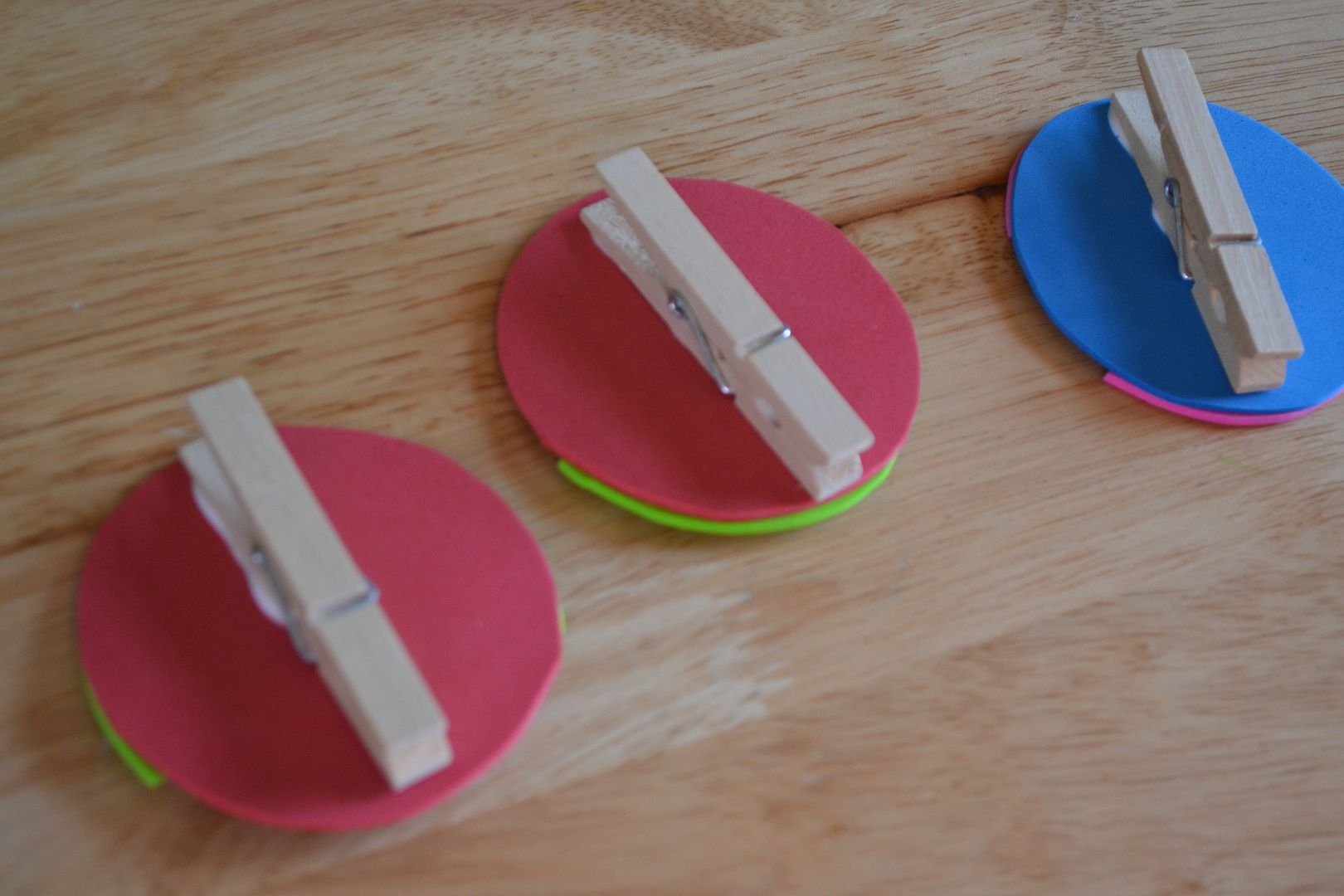 Then, I had to figure out exactly what I wanted to add to our advent calendar. We are very adamant that are kids understand that Christmas is not just about lights, and presents, and carols - and certainly not about Santa. After all, Advent is a time for preparing us to celebrate the birth of Christ. At first, I wanted to make each day a different Bible verse leading up to Christmas Day. My husband, though, came through and brought home an advent reading list for kids and is doing advent readings with the older boys before bed. That leaves this particular calendar for all the fun "stuff". I decided then to incorporate everything I had found on Pinterest to make an Advent Calendar of fun. Each day includes a fun activity, story, movie, or service project to lead us up to Christmas Day. I've written each one on a little card and we will clip them to the appropriate day as they come. That way, I can change my mind if I don't feel like baking one day :)
Here are some of the things we've included:
Christmas Parade
Ornament Making
Baking for the Neighbors
Wrapping Teacher's Gifts
Collecting Canned Food for the Community Drive
Lunch with Santa
Gopher's Christmas Program
Children's Choir Program
Caroling
Writing Letters to Santa
Make Snowman Pizza for Dinner
Making Presents for their Sunday School Teachers
Gingerbread Houses
Various Christmas Crafts
Polar Express Pajama Day
Read a Christmas Book
Hot Chocolate and Christmas Lights
Making Christmas Cards
Bake Jesus' Birthday Cake
Christmas Movies
Buy a gift for Toys for Tots
The kids are so excited to fill up their ornaments with fun activities and each activity brings them one day closer to Christmas.
What are your favorite Christmas activities?
Want more ideas for spending time with your kids? Be sure to follow us on Facebook or Pinterest and sign up for emails to keep up with all the latest crafts, activities, and kid-friendly recipes!