Some of you know that I recently began submitting projects for Kiwi Crate's new site,
The Studio
. The Studio offers hundreds of great craft and activity ideas from bloggers that you can use with your children. They are organized by theme or by material. There is also a new
Drawing Board
where you can submit questions or comment on others questions about crafts, parties, or holidays.
One of the newest features is
The Studio Store
, where you can purchase kits that include instructions and everything you need to create some of the crafts featured on the site. With a single purchase, you can skip running to the craft store to find and purchase all the materials you would need for each individual project. I know many busy moms that will love this new feature!
The Studio sent us one of their kits to try out and see what we thought. We received the Tissue Paper Wreath, which was a big hit in our house.
First, let me say that I was incredibly impressed by the quality of the materials in the kit. The wreath form was a solid wood that will last year to year without breaking or tearing. The kit also included more than enough tissue paper to complete the project as well as several extra pom poms. We were even able to use the tacky glue for additional projects after the wreath. The kit came with pictured step-by-step instructions that were easy enough for my 4-year-old to follow and everything was extremely user-friendly!
The one downside to the kits is that they are only designed for one child and one project. Having four kids of my own and a couple daycare kids, I always design projects that can frugally be completed by a group of children. We chose to do this project during naptime, and I let two of my kids work on it together. They didn't seem to mind sharing and we hung the finished product in our foyer for everyone to enjoy :)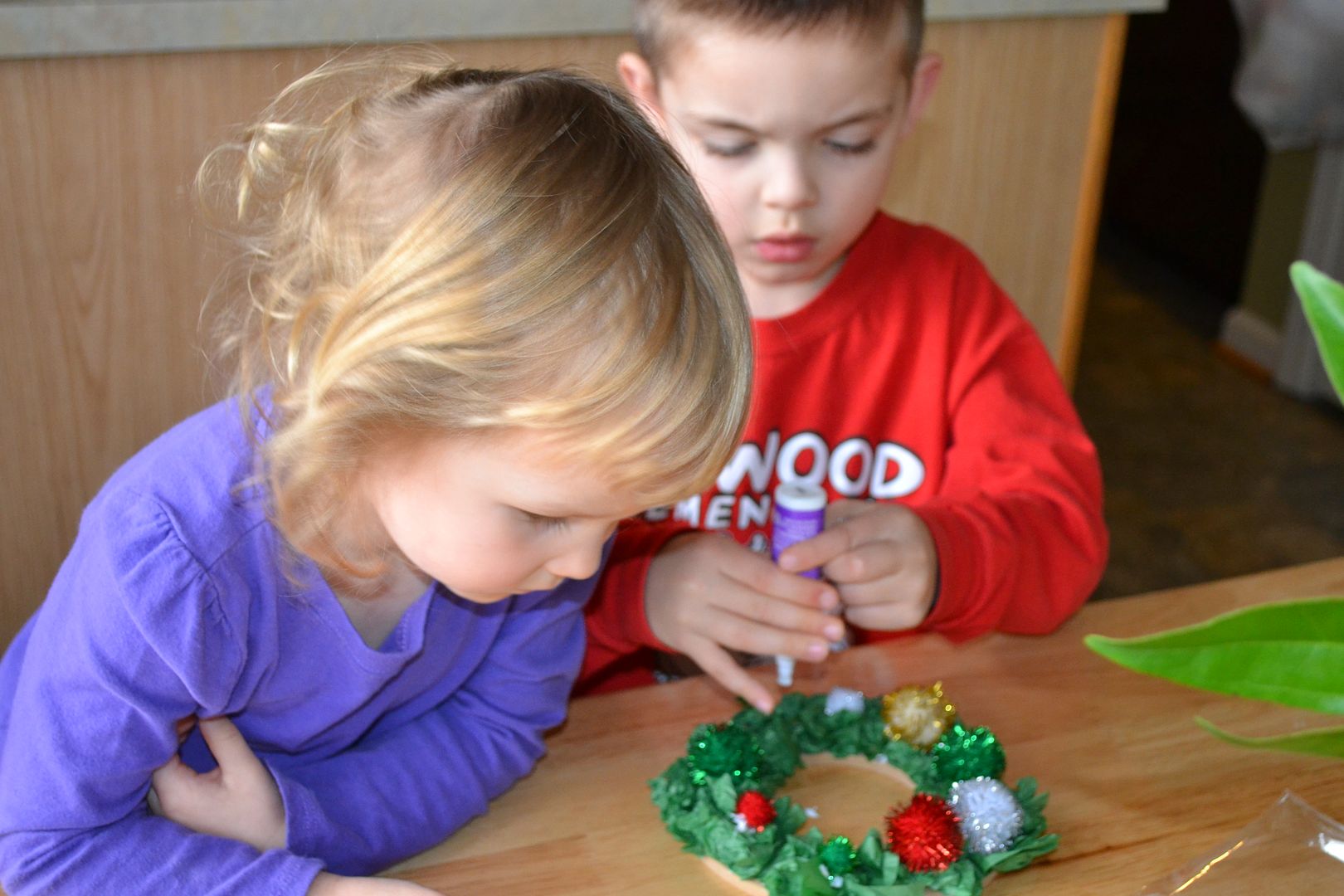 If you run a daycare or have a large number of children, these kits may not be your most cost-effective option, but I think these would definitely be a hit if:
You have one child that loves to craft
You don't have time to hit the craft store for each new project
You don't already have a large supply of craft supplies
You're looking for a great gift or stocking stuffer for you kids! (I really think these would make fabulous birthday presents!)
By the way, we did end up using the rest of the tissue paper and the pom poms (in addition to some pom poms I had already) to make additional wreaths using paper plates :)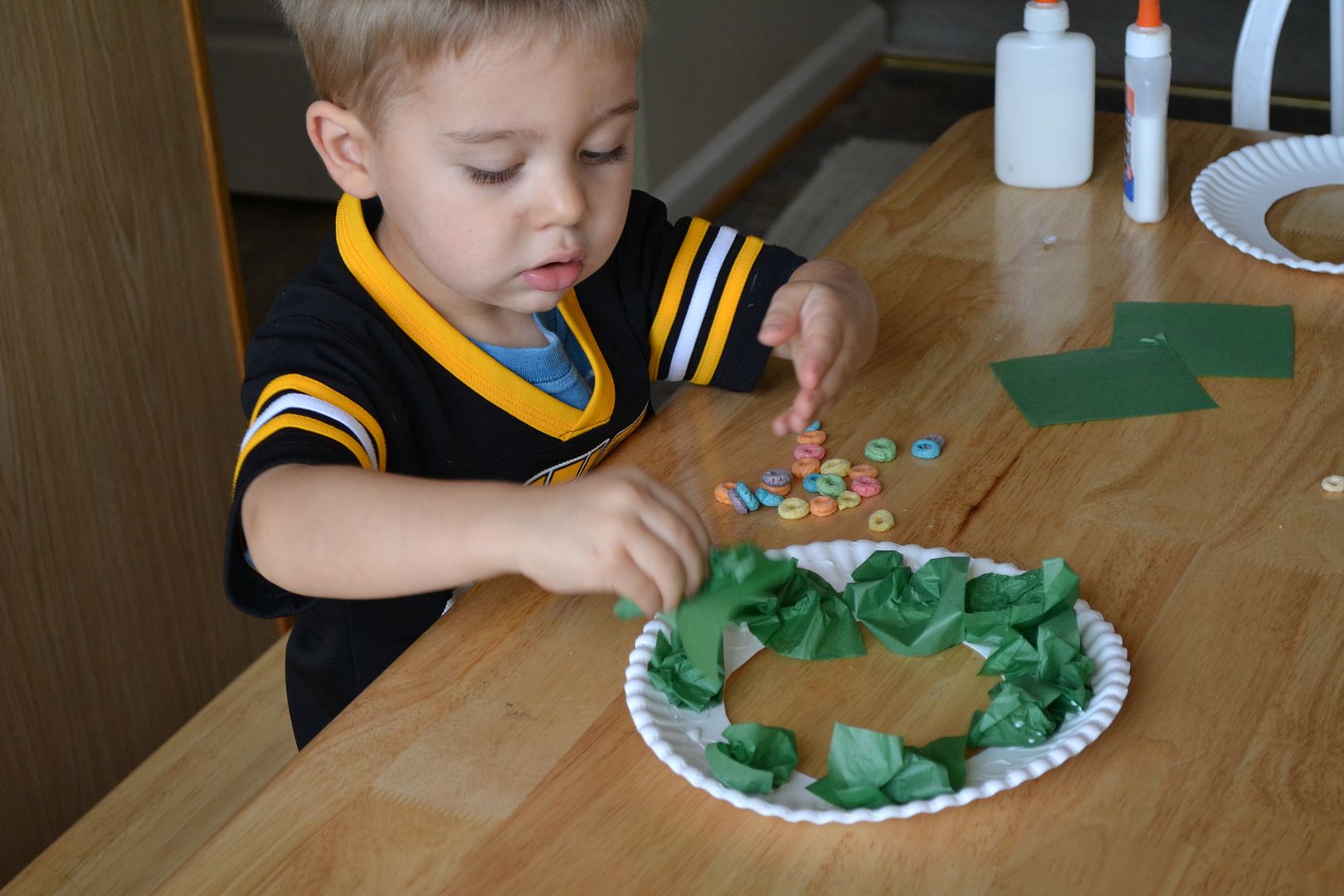 Want more ideas for spending time with your kids? Be sure to follow us on
Facebook
or
Pinterest
and
sign up for emails
to keep up with all the latest crafts, activities, and kid-friendly recipes!