The focus for this week has been all things monsters. I have to admit that Halloween is my least-favorite holiday. We're not into all the spooky decorations or frightening events, but the kids do love the pumpkins, silly costumes, and (of course) the CANDY! So, this week we had fun with furry, silly, and crazy looking monsters - all in the name of showing the kids that there are plenty of things for Halloween that aren't scary at all.
We painted Pumpkin Monsters using our acrylic paints and brushes courtesy of
Craft Project Ideas.
(You can check out their
Pinterest
boards for lots of fun and easy crafts for kids). We let our pumpkins dry overnight and then used tacky glue to add googly eyes and pom balls. We topped them off with pipe cleaner hair - so cute!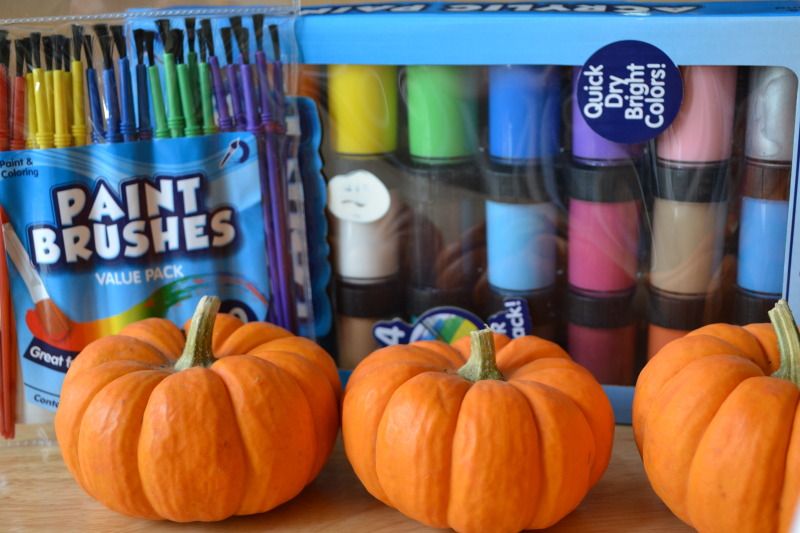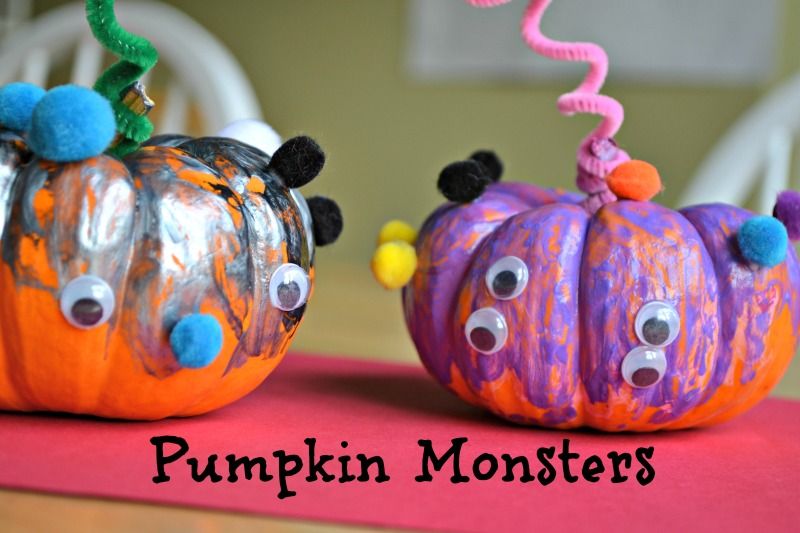 We also made monster pudding cup treats that I found at
A Turtle's Life for Me
. Granted, ours were not nearly as cute as her's, but they were certainly yummy! I highly recommend using a sharpie and not the regular markers that we used...my son ended up with black fingers while he was eating his...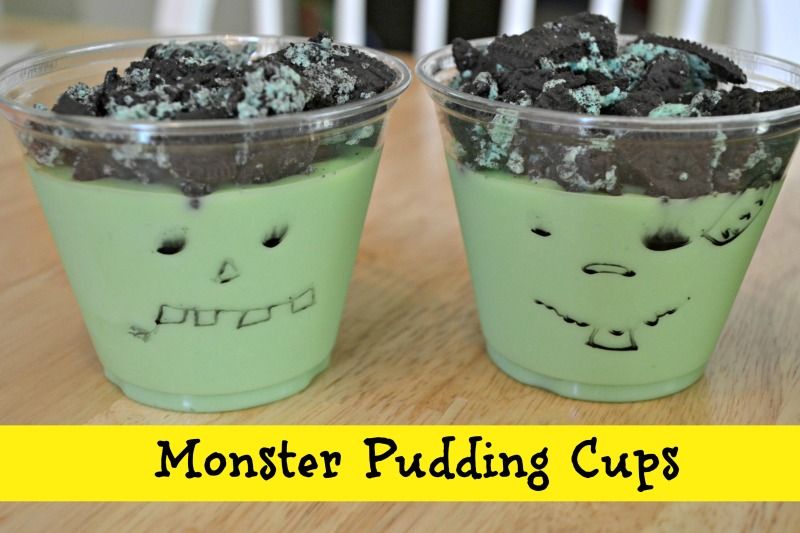 During our Play-Doh time, we made dough monsters using Play-Doh, googly eyes, and pipe cleaners. I found some adorable pictures of these over at
Putti's World
and the kids had so much fun with them!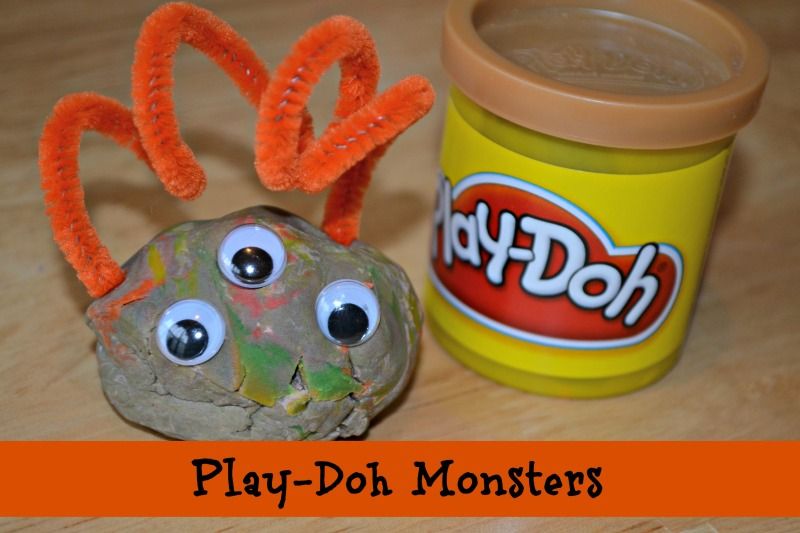 Then we made fun Frankenstein monster music shakers using Pringles cans, construction paper, beans, and tacky glue.
We tied all of our crafts together with some fun monster books including Where the Wild Things Are, Even Monsters Need Haircuts, and Go Away, Big Green Monster.
Need more monster-fun ideas? Be sure to check out these great ideas!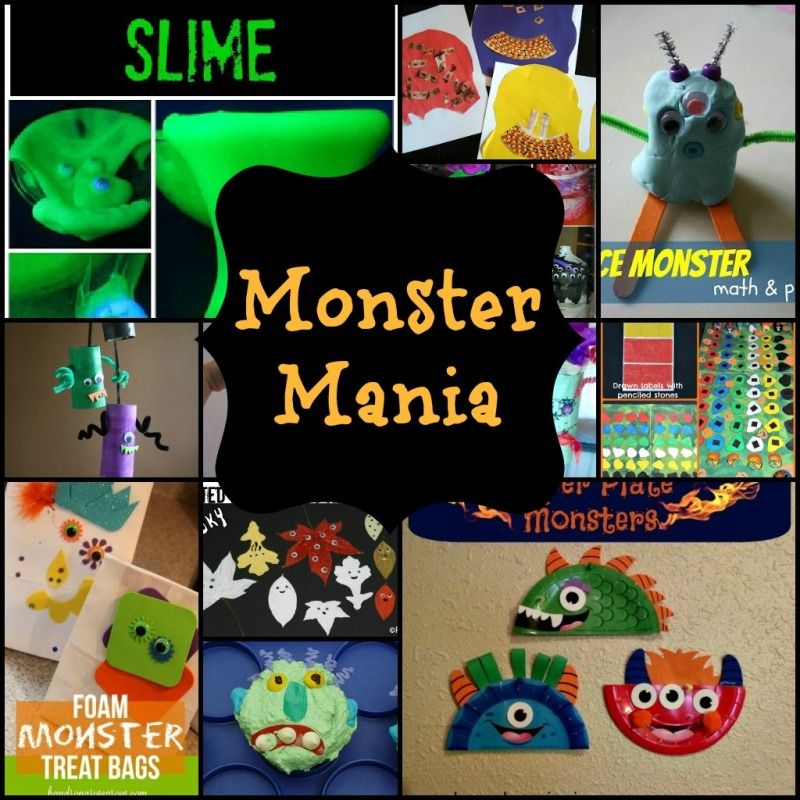 1. Paper Plate Monsters from
Home Learning Journey
2. Milk Jug Monsters from
Train Up a Child
3. Yarn Monsters from
Hands On As We Grow
4. Monster Collages from
Reading Confetti
5. Monster Race Board Game from
Glittering Muffins
6. Toilet Roll Monsters from
Creative Playhouse
7. Foam Monster Treat Bags from
Hands On: As We Grow
8. Space Monster Math and Play-Dough from
Learn with Play at Home
9. Slime Monsters from
Growing a Jeweled Rose
10. Monster Mobile from
Happy Hooligans
11. Berry Container Monsters from
Kitchen Counter Chronicles
12. Painted Leaf Monsters from
Putti's World
13. Silly Magnet Monsters from
Toddler Approved
14. Go Away Big Green Monster activities from
Mommy and Me Book Club
If you're looking for more ways to learn with your toddlers and preschoolers, I hope you'll check out our Kid Crafts page for lots of thematic ideas. You can keep up with all our favorites activities, along with all our own learning fun by following us on our NEW Facebook or Pinterest pages or signing up for emails!