In a perfect blogging world, I would have created this tree at the end of September and published this post in plenty of time for you to create your own. But, as they say, "necessity is the mother of invention". My kids are super excited about Halloween this year and are driving me crazy with the "Is it Halloween time yet?" questions every five minutes. Try explaining to 2 and 3-year-olds what a few weeks looks like - even with the calendar, it wasn't happening. So, we needed something fun - and visual....
Introducing our Halloween Countdown Tree of Fun
(aka "Mommy's Sanity Saver")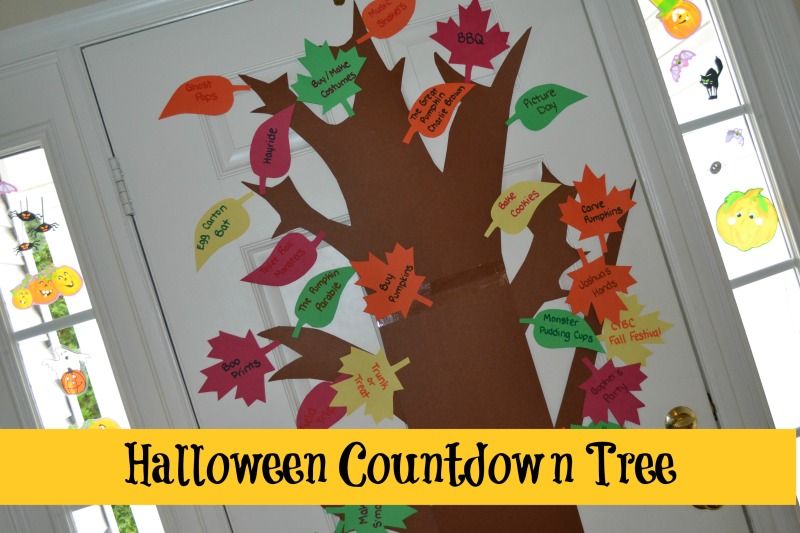 Here's what I did:
For the tree I used two pieces of brown poster board, scissors, painter's tape, and packaging tape. I cut one piece of cardboard in half lengthwise and shaped the bottom to look more stump like. Since I didn't measure to make sure I was cutting it in half, I ended up having to trim one side to make them match up so I just used the trimming as a branch.
I attached the trunk together with packaging tape and taped it to the door using painter's tape. Then, I just free-handed the top with scissors - no drawing, no planning. It's a tree so the more jagged the better :) I took the scraps and made some extra branches and taped them all up with the painter's tape.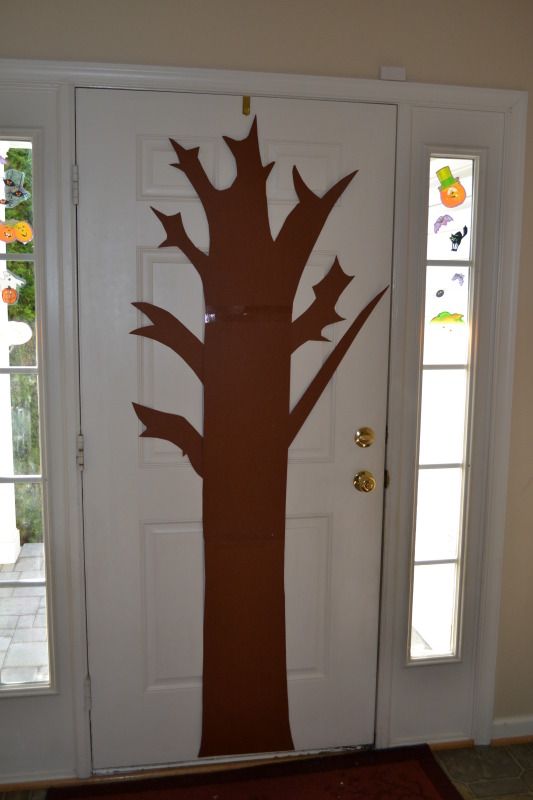 For the leaves, I used a
leaf template
and traced it onto red, orange, yellow, and green paper. Then, we cut them out and started labeling them.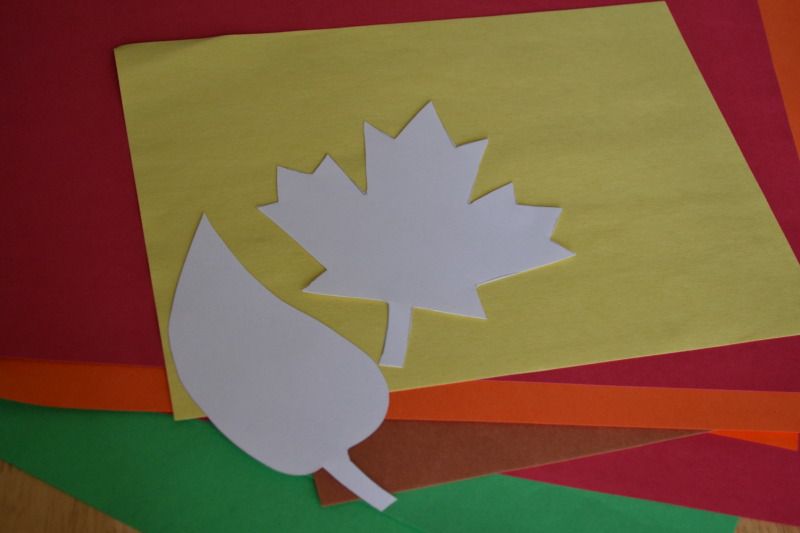 First, I went through our calendar and wrote down one fun activity that we already had planned on each leaf. (Community BBQ, Joshua's Hands Fall Festival, Teen Bonfire, Church Fall Festival, Pumpkin Patch, Trunk-orTreating, etc.)
Then, I added leaves for different crafts that I knew we wanted to do through the rest of the month. Check our
31 Days of October Crafts
for ideas.
Next, I wrote the names of various Halloween Movies and books that I knew we were going to use.
All in all, we ended up with 28 leaves. Then, we used the painter's tape to attach them all to our tree. For the rest of the month, we are going to have a "leaf of fun" (sometimes 2) to do. That way, the kids won't have to ask me if it's Halloween time yet. They will be too busy looking forward to their fun activity of the day. And, (in theory) when all of the leaves are gone, it will be time for trick-or-treating :) By the way, I'm planning on saving the leaves for another tree next month. I just didn't want you to throw them all away and then get upset with me when I introduce another fun use for this next month :)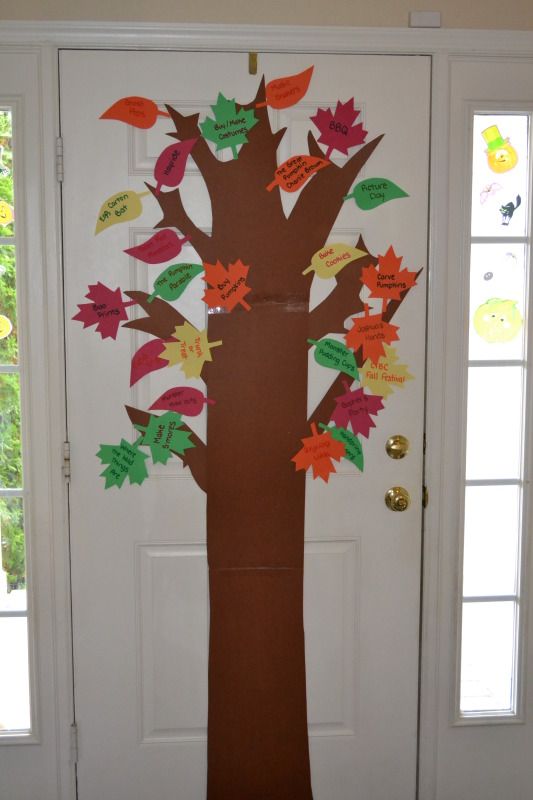 I'd love to hear your ideas for things to add to the leaves. I'm sure the kids will be expecting this next year :)
Thanks for stopping by! I'd love to hear from you in the comments and have you join us back again!
Want more ideas for spending time with your kids? Be sure to follow us on our NEW Facebook or Pinterest pages and sign up for emails to keep up with all the latest crafts, activities, and kid-friendly recipes!