Are your little goblins gearing up for spooky Halloween fun? I love using Halloween and other themes to encourage reading in my little ones. Right now, we're having a blast reading lots of non-scary Halloween books. (Thanks to our local librarian for helping me find tons of selections!)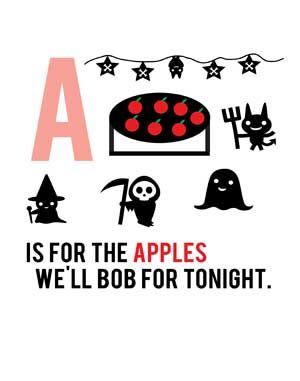 Currently, Baby E (or rather "Toddler E") is obsessed with letter and counting books. He's particularly into Dr. Seuss' ABC book, which is why I was so tickled to get an email from Jenni Kaye about her new Halloween-themed ABC primer called "
All Hallow's ABC
". This e-book, inspired by her active 3-year-old, features easy couplets and simple pictures to capture your young child's attention. You won't find any scary images to frighten your child, just silly Halloween fun and playful rhymes.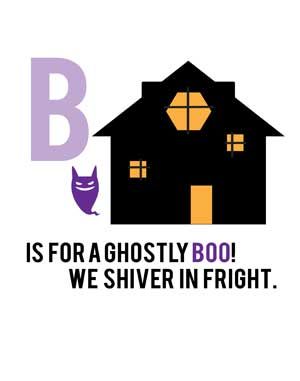 Jenni Kaye
is giving away 5 copies of her e-book to our readers, just in time for Halloween bedtimes. Don't want to wait, you can get your copy of
All Hallow's ABC
on Amazon.