It's been one of those weeks where I blinked and it was over! Between carting 5 kids to preschool and back and trying to reorganize our day, I am wiped! I didn't get a chance to share nearly as many crafts with you this week, but don't worry, I have several for next week. In addition, I have some exciting news to share next week!
For now, I wanted to share a quick activity that we did this week. It was so easy to put together and the kids had a blast playing with them. I even added them to our "After-School Basket" for some extra fine-motor practice.
For these Lacing Apples, I used:
Bulletin Board Apples (you can get these at teacher supply stores or even Walmart. You could also use cardstock)
Hole punch
Red yarn
Packaging tape
We hole-punched around the apples and then taped one end of the yarn to the back of the apple.
Then, I let the kids practice lacing the yarn. Some were able to lace all around the outside and some criss-crossed all through the apple. That's okay! The idea with this is just to give them practice lacing. It doesn't have to look perfect. In fact, when they're done, they can just undo it and try again!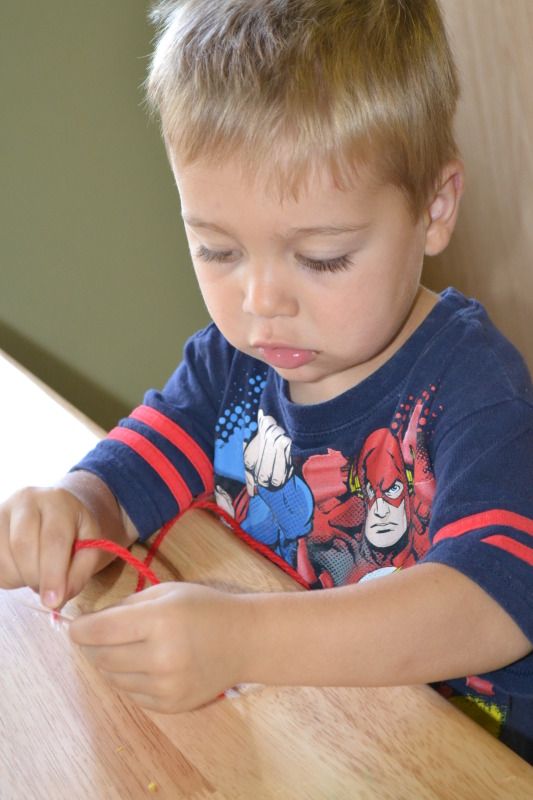 And here are some other great ideas from the Weekly Kid's Co-op! Be sure to check them out and add your own! Also, feel free to leave comments or pin them! I'm sure they'd love to hear your opinions!