As soon as the weather starts cooling down, my kids' thoughts turn to pumpkins, candy, and costumes! We love the DIY costumes and usually try to coordinate the boys' costumes. You can check out some of our past
costume ideas
here.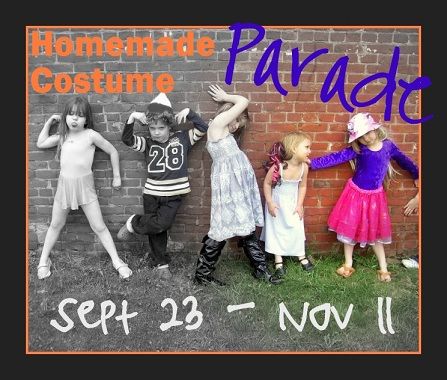 This year, we're teaming up with these wonderful bloggers to bring you a parade of homemade costume ideas you're going to love!
This parade will be open until November 11th so be sure to check back for more great ideas and to add your own. I'll be sharing this year's DIY costumes later this month! Also, you'll want to check out this fabulous list of 55
Homemade Costume Ideas
from SunScholars for inspiration! Then, click on the link below to add your own!
What are your kids going to be for Halloween this year?