While I was pregnant with each of the boys, I gave up caffeine and, at first, it was miserable! It wasn't even the caffeine that I missed. There's just something about a great cup of coffee that gets my morning started (even if I do have to reheat it several times before I actually get to finish it!). After awhile, I switched to decaffeinated brews and limited myself to only one cup a day. I knewI was still getting a small amount of caffeine, but it made for a much happier Mommy!
Now that I'm nursing, I still limit caffeine, as well as watching other things that I'm eating, but when I was contacted about this review, I just couldn't pass it up. I love coffee! I love the smell and the taste and the warmth of a good cup of coffee. Better yet, recent research indicates that my cup a day might actually be good for me! Nuvia is one of those coffee brands now touting health benefits for coffee drinkers.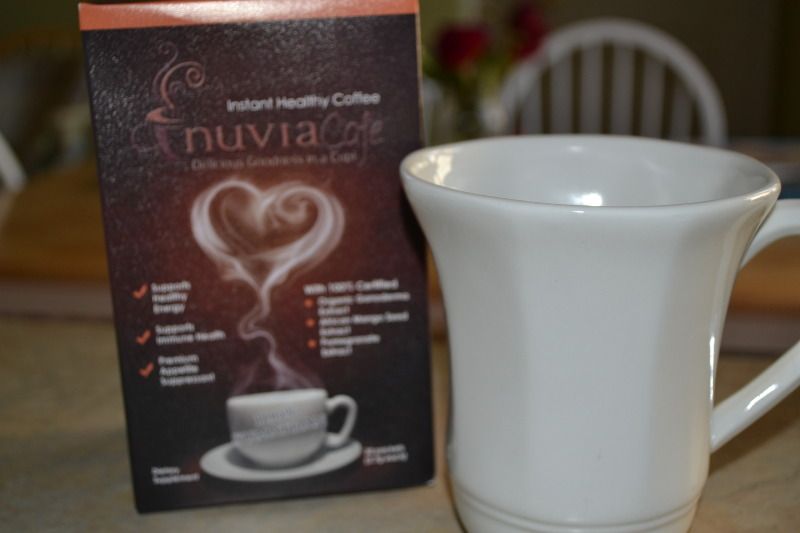 Nuvia
is Sumatran Arabica coffee infused with a blend of three legendary ingredients: Ganoderma (an immune enhancer), African Mango (a natural appetite suppressant) and Pomegranate (a super antioxidant). According to Nuvia, the Sumatran coffee beans are "roasted to perfection yielding a superior flavor that is rustic, yet rich and full bodied" and I have to agree!
At first, I was skeptical of how "rich and full bodied" an instant coffee could be, but Nuvia surpassed all of my expectations. The aroma alone would be enough to draw me into the kitchen! Then, as I was drinking my amazing cup of coffee, I began reading about ganoderma and the personal testimonies of those that have been drinking Nuvia for awhile. They spoke of it lowering their blood pressure, providing more energy, helping to control diabetes, and even working as a natural remedy for menopause. While I can't personally speak to these, I will say that I'm all for trying natural remedies. In the short time I've been drinking Nuvia, I've noticed that I have more energy and I love the idea of boosting my metabolism and my immune system with a delicious cup of coffee!
If you'd like to try Nuvia for yourself, you can order through their
website
. In addition, since Nuvia Cafe was so generous in what they sent me, I'm offering to share the wealth. The first 5 people to send me their address in a message on our
FB page
will receive samples of NuviaCafe to try for themselves!