Last week, in the midst of the power outage, we celebrated my son's 4th birthday! He had a Captain America party that was simple and so much fun for the kids. We wanted to keep things simple since we were still recovering from losing power and having a newborn in the house makes everything more difficult. There were several sponsors and businesses that helped make my little guy's day special.
First of all, I want to thank
Party City
for sending a $50 gift card. We were able to get so many great decorations and party favors (and we still had plenty leftover to use for future parties). Let me break down what we got by taking advantage of the
Captain America merchandise
and the
Fourth of July decorations
.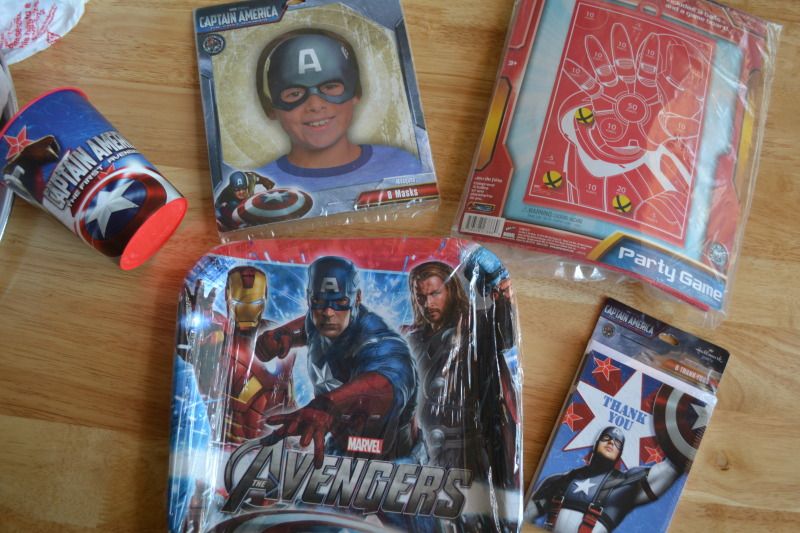 Party Favors
Dangling Star decorations
Invitations/Thank You Cards
Each cup includes:
1 Avengers pen
Star necklaces (from the dollar section at Target)
Star-shaped crayons (Here's a tutorial on making those)
1 glow stick
lollipops
Fruit Snacks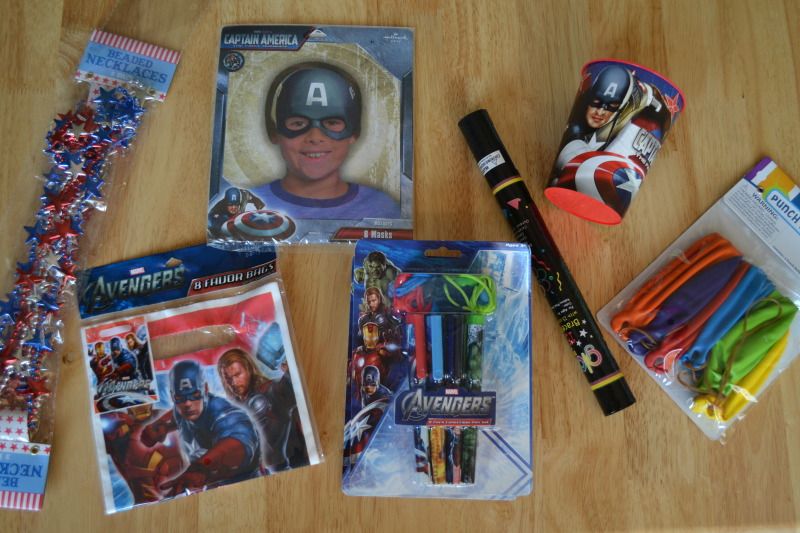 We tied each one up with cellophane bags and ribbon from Party City.
We were really pleased with the selection at
Party City
and were able to find some great deals on Clearance. You'll also want to check out their selection of Gliding Balloons! The kids were thrilled with the idea of having balloons as big as they were!
I also want to thank
Cupcake Novelties
for their amazing Captain America cake pops! My sister, who normally doesn't like cake, couldn't stop RAVING about how good the vanilla cake pops were! I actually fell in love with the chocolate pops. They were so moist that it almost tasted like a brownie on a stick! The kids loved them and they were the first treat that the kids reached for at the party. Farazon was so wonderful to work with! She went out of her way to make sure that we got exactly what we wanted and even met my husband the day of the party so he wouldn't have to travel all the way to her to pick up the pops! I was truly amazed at the service and quality of her work and we will definitely be using them in the future :)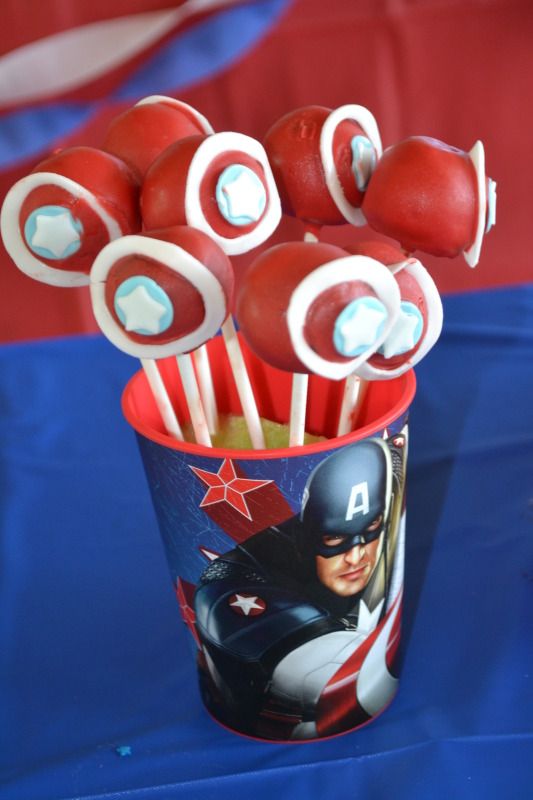 I also want to thank
Fellowship Bible Church
for allowing the public to reserve their Pavilion. The kids love that playground and it's a wonderful shaded area for parties (complete with kitchen and bathrooms!).
Lastly, I want to thank
Anthony's Pizza
for the great deal on pizzas for the party! They never fail to come through for us with delicious pizzas and timely service :)
Thanks for stopping by! I'd love to hear from you in the comments and have you join us back again!
Want more ideas for spending time with your kids? Be sure to follow us on our NEW Facebook or Pinterest pages and sign up for emails to keep up with all the latest crafts, activities, and kid-friendly recipes!