I'm pretty sure I've shared my obsession with
Pinterest
with all of you. I had to take a break from my
addiction
hobby while I was taking college courses, but now I have a little time to myself again. In fact, I've become quite adept at searching
Pinterest
during those midnight nursing sessions.
Anyway, a few months ago, I came across a great picture that someone had taken of their child and edited in all of their child's favorite things for each grade of school. I loved the idea so much, and I wish I had pinned it because I would LOVE to give the correct person credit for the idea. Alas, I knew I wasn't going to forget it, so I didn't pin it and now all I can say is that this wasn't my original idea. I did come up with my own list of things that I wanted to include in his list of favorites, though. That should count for something; right? :)
On the last day of school, I took this picture of my son. I can't believe that he's already finishing Kindergarten!!
I should note here that I am NOT a professional photographer (obviously), nor am I great with editing. We have the world's most ancient version of Photoshop and I'm not sure I've even used it. I used to use Picnik, but it's been shut down, so now I use
PicMonkey
. I love this free resource. In fact, when I posted this picture I had a lot of people ask me how I had done it. I'm embarrassed to say that it was ridiculously easy and required no talent whatsoever! The site makes it super easy to upload pictures, edit, add text and embellishments, and change the entire look of your photos. There are even features to whiten teeth, remove wrinkles and blemishes, and make you look skinnier! Seriously, can I get one of these to fix me every morning?! Of course, all of these effects are free for now but I'm pretty sure they'll be charging eventually, so be sure to check them out soon. I thought about offering a tutorial on this, but seriously it's all so easy to use that I know you can just click and figure everything out! Oh, and you can also use it to create collages like the adorable ones that people are using on their Facebook covers - SO EASY!! I loved the way this picture turned out and I can't wait to keep this tradition up for all the boys as they enter school. My hope is to create a photo book for them when they graduate of each picture and document how they changed throughout the years.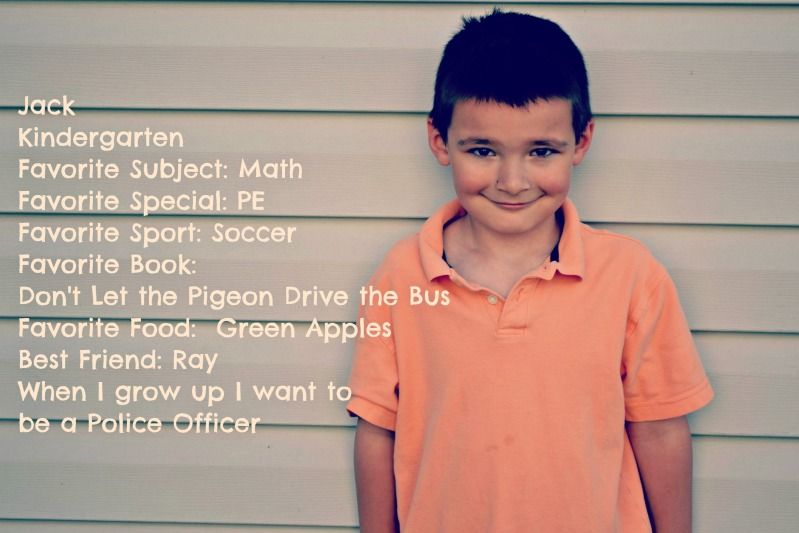 What end of year traditions do you have?
Oh, and if you're looking for some more great end-of-year ideas to welcome summer, check out
this site
. I actually managed to Pin this one! :)
Thanks for stopping by! I'd love to hear from you in the comments and have you join us back again!
Want more ideas for spending time with your kids? Be sure to follow us on our NEW Facebook or Pinterest pages and sign up for emails to keep up with all the latest crafts, activities, and kid-friendly recipes!