Gloomy, rainy days typically mean painting, crafts, and baking in our house. Today, we made these cute rainy day paintings and added cupcake liner umbrellas. I thought they were pretty cute!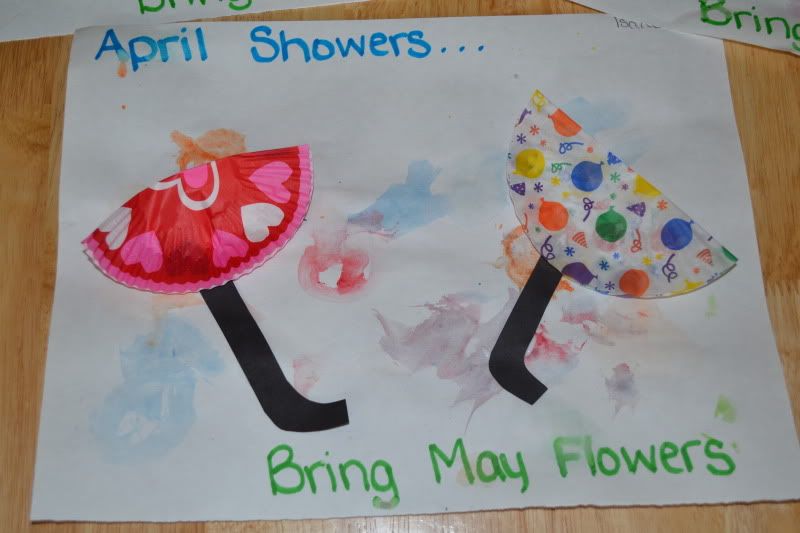 For our pictures, we used:
White and black construction paper
Water Colors
Paintbrushes
Cupcake Liners
1. I gave each child a piece of white construction paper on which I had written "April Showers...Bring May Flowers". (I actually recommend writing this afterwards since the marker bled once the kids got it good and wet.)
2. Each child used their water colors to paint a rainy scene on their paper.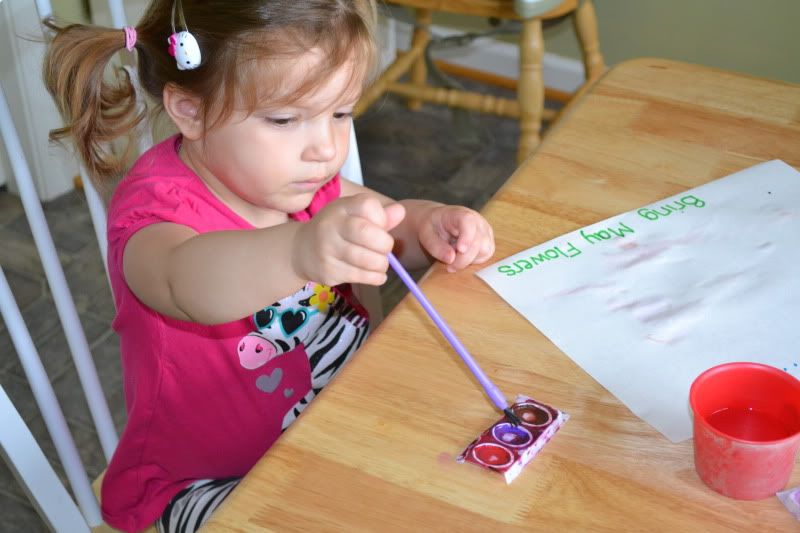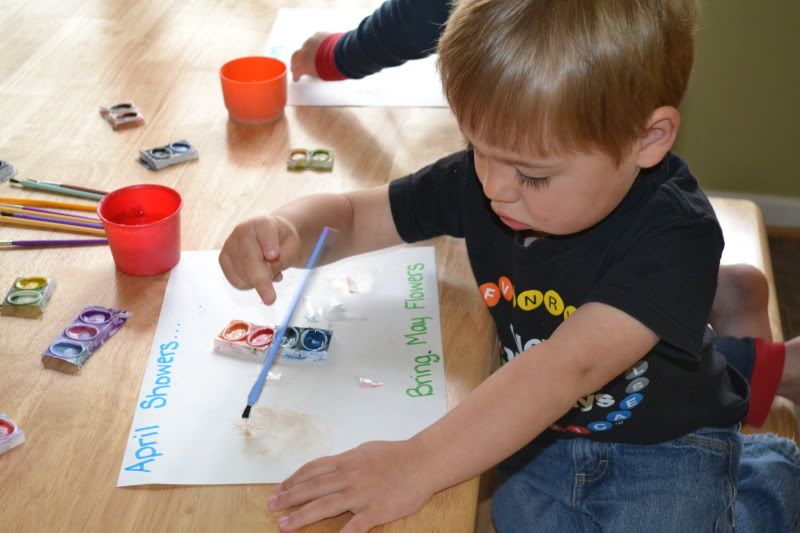 3. After the paint dried, we glued cupcake liners in half to create festive umbrellas and glued them to our pictures. Then, we created handles out of black construction paper.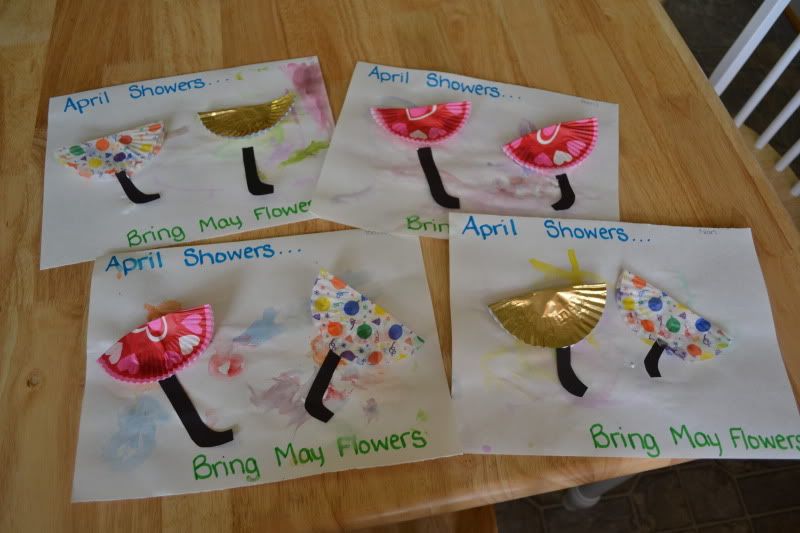 And there you have it! A super simple rainy day picture that kept the kids occupied when they couldn't run around outside :)