This week, we continued with our Earth Day/Arbor Day theme and read and talked a lot about trees. Today, we did popcorn painting to make trees in honor of Arbor Day. We talked about who lives in trees (birds,squirrels, etc.) and why trees are important (oxygen, food, holding soil in place), and then we made these fun trees.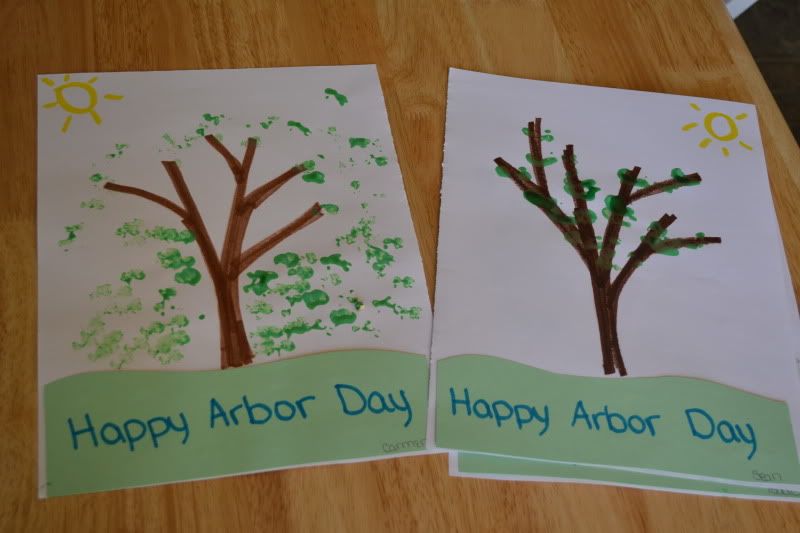 For this easy (but potentially messy) craft, we used:
Popcorn
White and green construction paper
markers
paper plates
green paint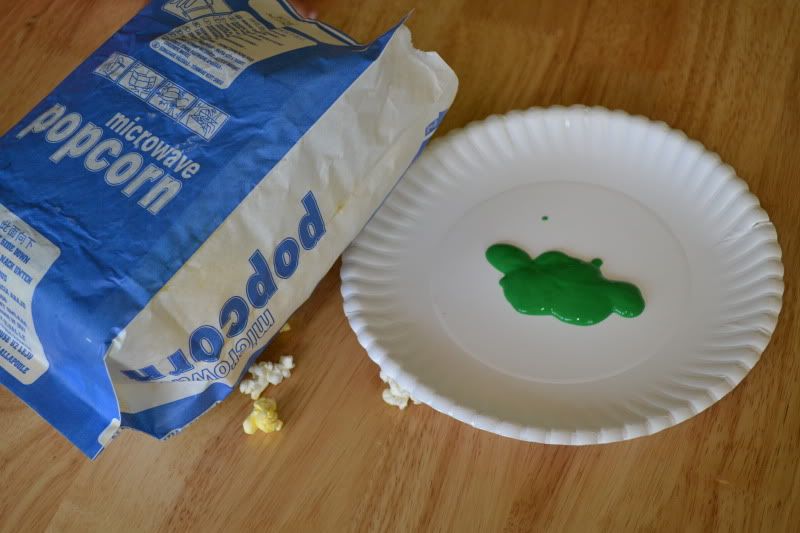 1. We cut grass out of the green construction paper and glued it to the bottom of our white paper.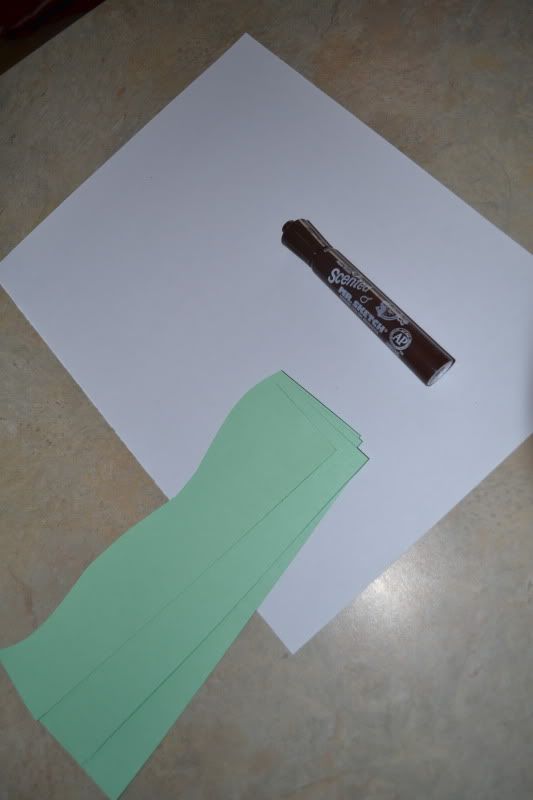 2. Then, I drew a simple tree stump and branches out of brown marker.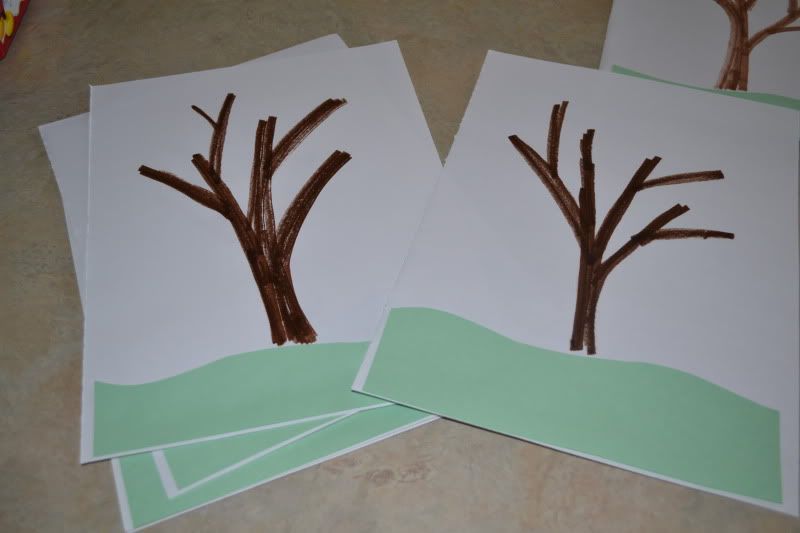 3. The kids then took a few pieces of popcorn and dipped them into the green paint. They used the popcorn to stamp leaves on the branches. They turned out really cute and if pieces of popcorn got stuck to the paper, we just considered those 3-D leaves :)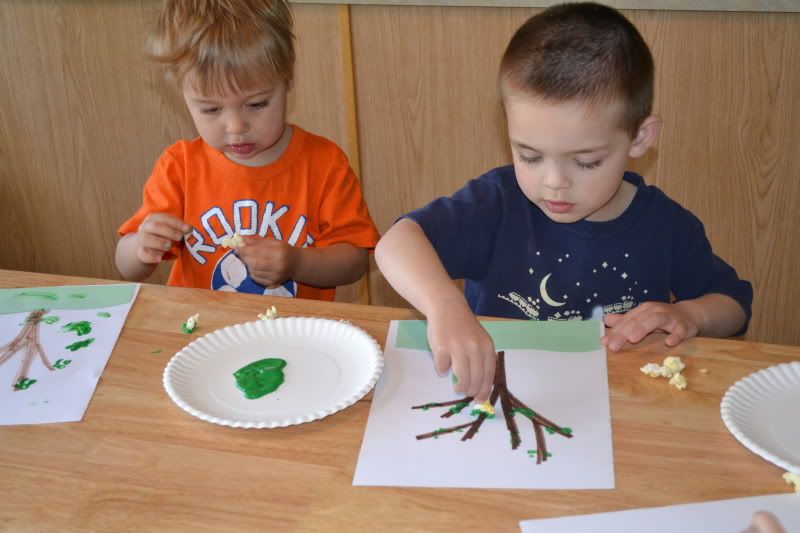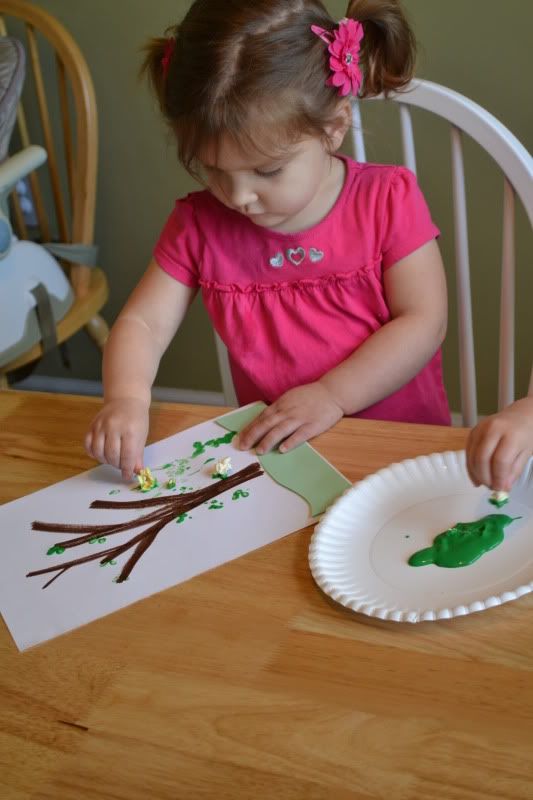 *And, of course, the extra popcorn became an extra snack!!
Next time, I want to try this technique with a bunch of spring colors to make a field of wildflowers. So cute and fun!!
We also had fun making our Popcorn Spring Trees earlier in the week. We glued pieces of popcorn to our tree branches to make spring blossoms. This was an easy craft for little hands and gave them practice squeezing the glue bottle and using their fine motor skills to pick up the popcorn.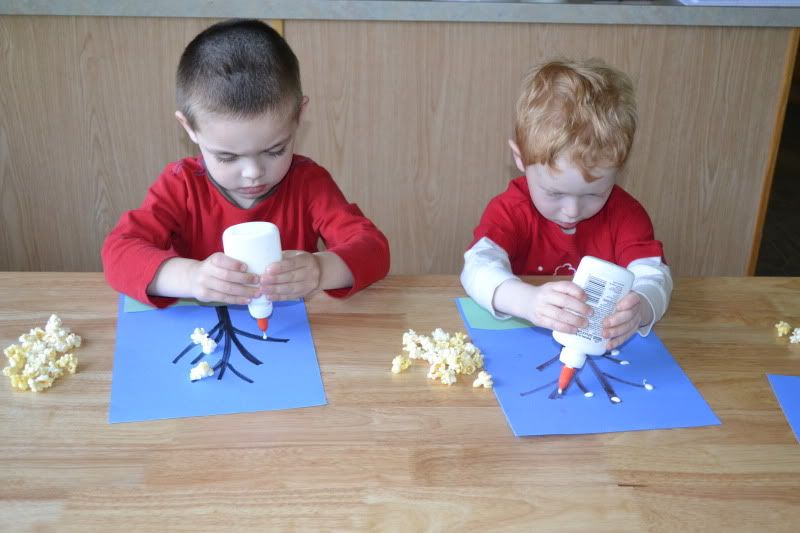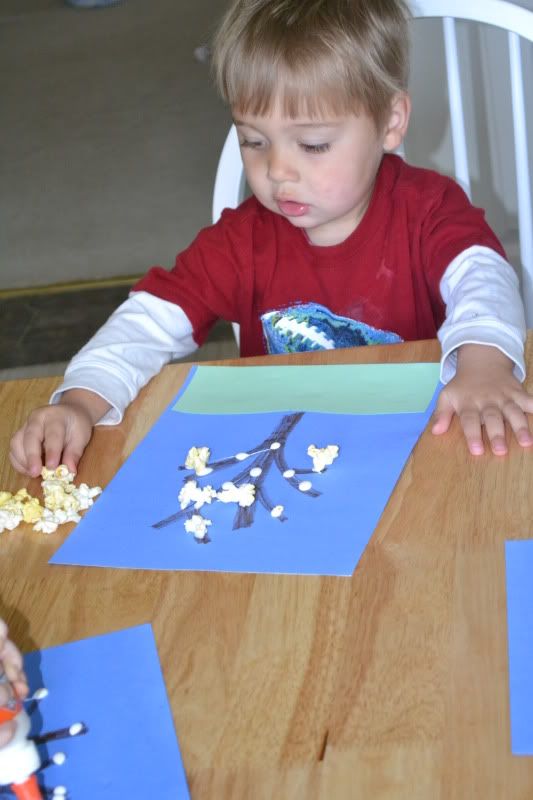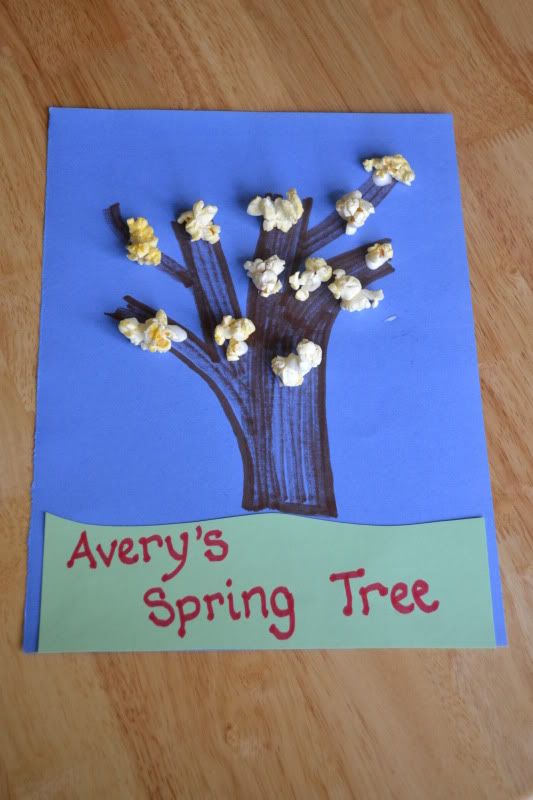 I also sent home our Marigolds that we planted awhile ago. We were all surprised by how big they got, but we had a great time watching them grow and talking about what plants need to grow.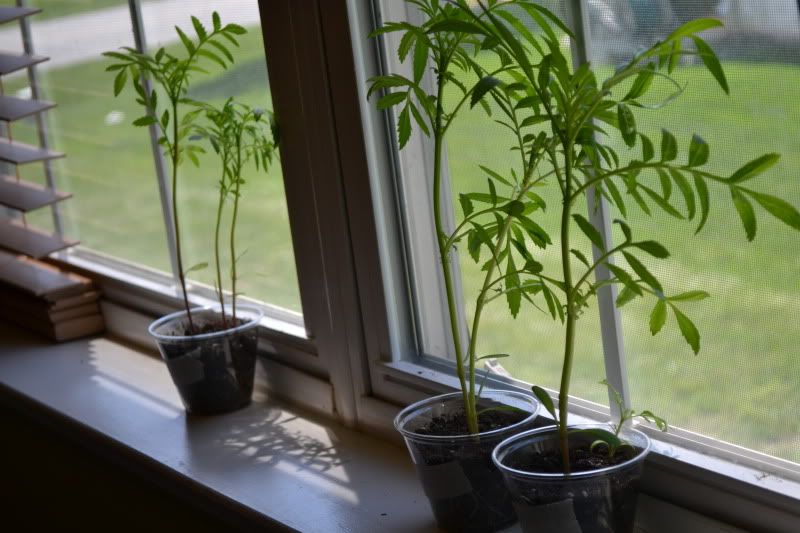 Thanks for stopping by! I'd love to hear from you in the comments and have you join us back again!
Want more ideas for spending time with your kids? Be sure to follow us on our NEW Facebook or Pinterest pages and sign up for emails to keep up with all the latest crafts, activities, and kid-friendly recipes!