My kids LOVE to decorate for the holidays - all holidays. And, honestly, I love it too!! After my kids were born, my mother-in-law gave me a HUGE box of different holiday decorations, and let me tell you, some of them were older than my husband. I think that makes them even more special!! So, for each holiday, we pull out the antique window clings and any other treasures that might be hiding in the box. For Easter, though, we add a tradition that started with my mother. Every year, we would make an Easter tree in our front yard. It's simple, it's cheap, and my kids love it!!
You guys know that I'm a big proponent of using what you have on hand, so when it came time to make our Easter tree this year, I pulled out the craft materials to see what we had.
This year, we ended up using
:
Last year's plastic eggs
Curling Ribbon (any kind of string would do)
Rocks (I've also used beans in the past and really you don't need anything in the eggs, but I like to weigh them down a bit)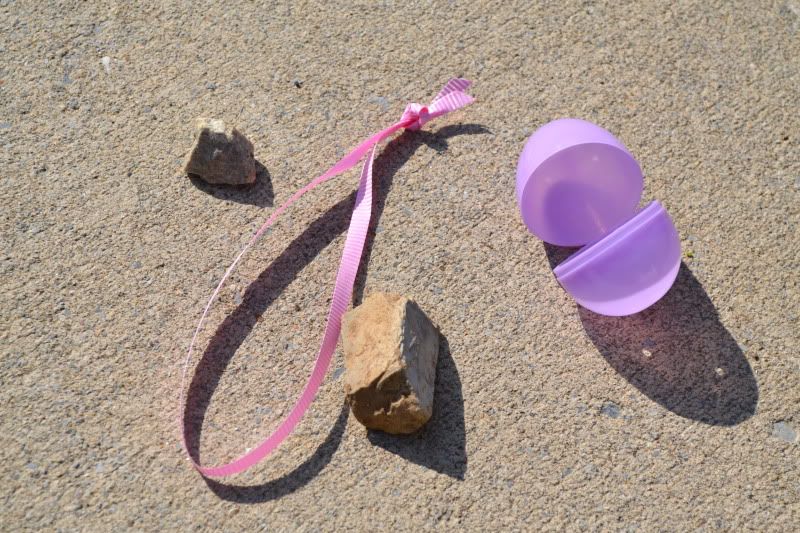 1. While the kids collected rocks in the yard (you can read all about how they have destroyed my lawn
here
), I measured enough string to hang loops from the eggs and tied a knot in the end to help secure them inside the egg.
2. Depending on the size of the rocks, we put a couple in each egg and then closed them carefully securing the knotted end of the string inside the egg.
3. Then, the kids helped me hang all of the eggs from our tree.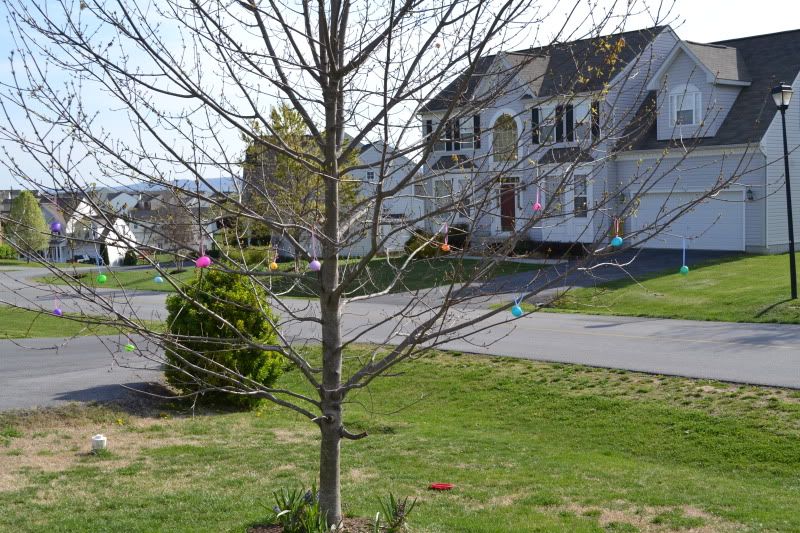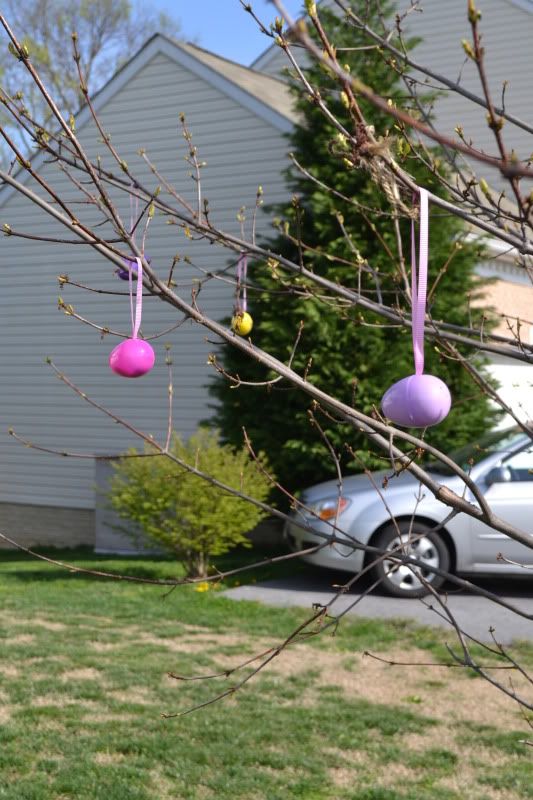 So simple and so cute!
I think our Charlie Brown tree makes them harder to see, but I've also seen this done on bushes with great results :)