We've been having lots of fun reading Valentine's Day Picture Books this week and making heart-shaped crafts. One of our unexpected favorites were these puppy puppets. The kids had a blast putting on puppet shows and including them in their pretend play for the rest of the day.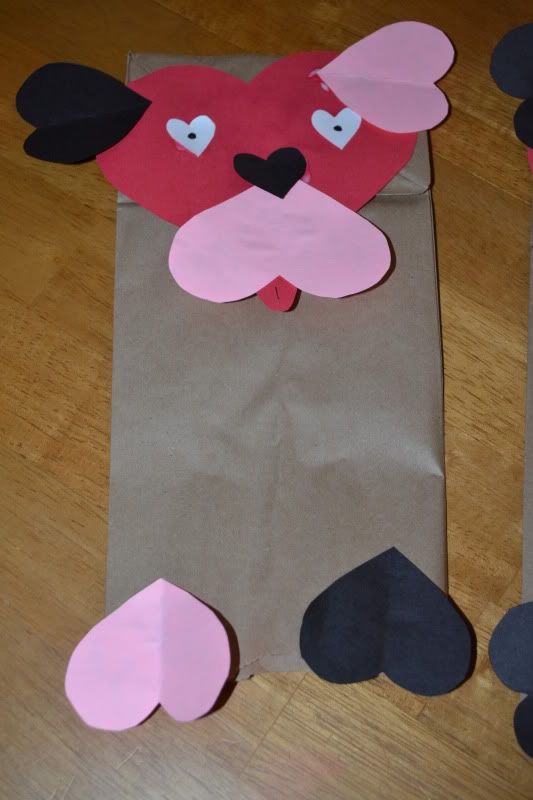 For these puppets, we used:
A lunch-sized paper bag for each child
Red, pink, white, and black construction paper
Scissors
Glue
1. To prep for this craft I cut a large red heart, one medium-large pink heart, two small white hearts, one small black heart, two medium black hearts, and two medium pink hearts as shown in the picture.
2. Then, I helped the kids assemble their puppy puppets as shown in the picture.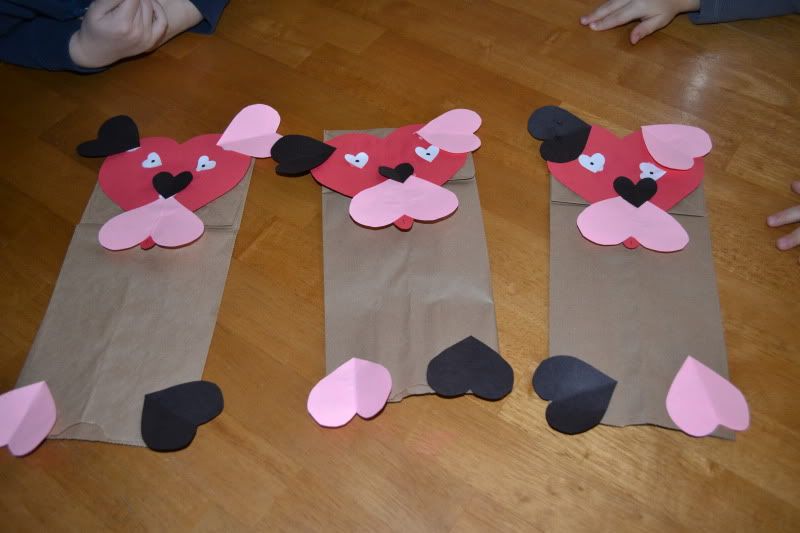 These went great with our readings of Clifford's First Valentine's Day and Clifford, We Love You!
Thanks for stopping by! I'd love to hear from you in the comments and have you join us back again!
Want more ideas for spending time with your kids? Be sure to follow us on our NEW Facebook or Pinterest pages and sign up for emails to keep up with all the latest crafts, activities, and kid-friendly recipes!