I do not consider myself an expert baker (I don't really consider myself an "expert" on anything!!), so I love a recipe that will give (even) me great results! Sugar cookies can be tricky. They can be bland and hard and just not worth the effort. I suppose that's why so many people love the slice and bakes :) I probably would have resorted to those if I hadn't found this amazing recipe. It's truly full-proof. I'm also including some of my favorite ways to use it!
Ingredients
:
2 3/4 cup flour
1 teaspoon baking soda
1/2 teaspoon baking powder
1 cup butter, softened (but not melted)
1 1/2 cup sugar
1 egg
1 teaspoon vanilla
1. Preheat oven to 375 degrees
2. Mix flour, baking soda, and baking powder in a medium-size bowl.
3. In a separate large bowl, cream together butter and sugar. Add egg and vanilla. Beat until well mixed. (I usually give each child a chance to mix while we count to 10. Then, they count to 20 while I beat the mixture)
4. Gradually mix in dry ingredients. (Everyone gets a chance to add some and we use the counting method again.)
5. Drop by rounded tablespoons or chill and use cookie cutters to make shapes.
6. Bake 8 minutes. Let cool 1 minute and remove to cooling rack to cool completely.
Decorating Options
:
1. Roll rounded dough balls into colored sugar sprinkles or a cinnamon-sugar mix (for snickerdoodles).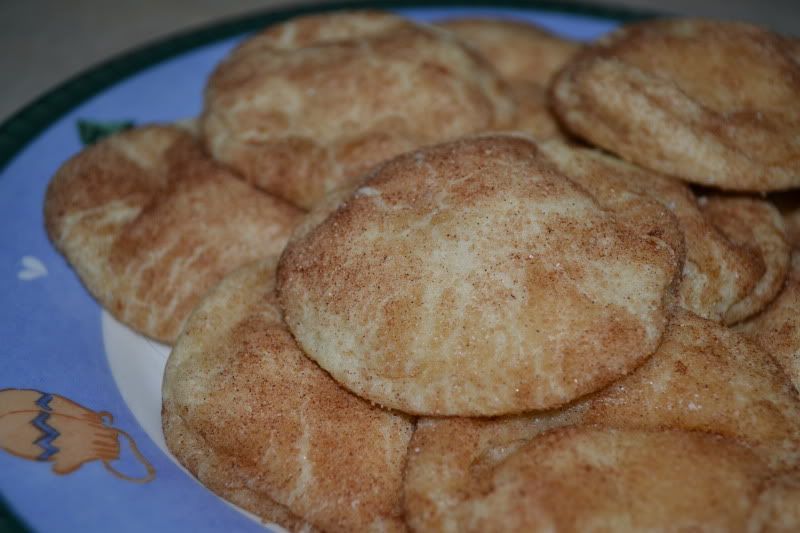 2. Chill dough for 1 hour. Roll out on a floured surface and use cookie cutters to make various shapes. Pour sprinkles onto your cookies. Depending on the size of your cookie, you may want to decrease your baking time.
3. After cookies have cooled completely, decorate with frosting and sprinkles. Melting your frosting and dipping the cookies into it with give a more polished appearance.
I'd love to hear your cookie decorating tips! My middle son LOVES to bake (even though he won't eat any of it!). Oh well, more for the rest of us, I suppose!