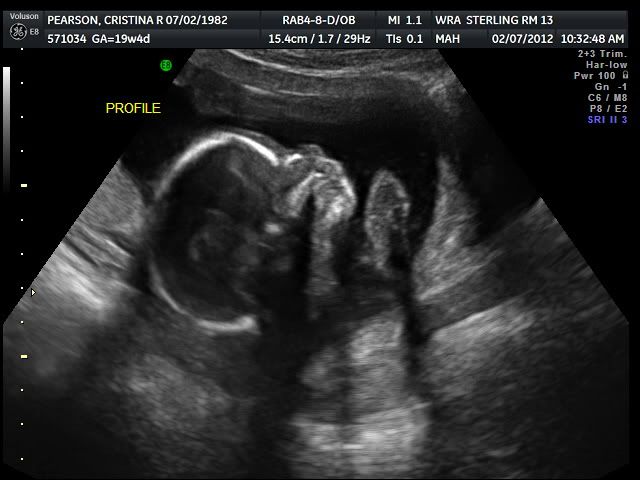 BOY! Those of you who have been reading along know that my husband and I
always find out the gender of our new babies
. Last week, we went in and found out that we are expecting our fourth boy! He's healthy and active and apparently very proud of his boy status :)
I'd be lying if I said I didn't shed a few tears when we found out that it wasn't the little girl that we were hoping for. I was looking forward to buying dresses and decorating a little girl nursery, but I'm equally thankful for another healthy baby to add to our little clan. You can read all about my husband's reaction to the news
here
.
The hardest part of the day came when we had to tell our friends and family. I was expecting their reactions, but still hearing "Are you sure?" and "Well, there's always next time" still hurt. I know they mean well, but what I hear is "Oh, you didn't get it right this time, but maybe next time you will". The truth is that we're not sure that there will be a next time. My husband and I are still seriously considering adopting in the future, but for right now we are thrilled with our little testosterone-filled family :)
Our plans have changed a little and I'll now be turning the old office/crafting/junk room into an upstairs playroom for the kids and we'll be bunking the youngest boys together. At least, they'll be bunking together after he moves out of our room :) Be sure to check out our
Pinterest
page for the plans I have for that room!
All in all, I feel nothing but blessed that God is entrusting us with another little boy - another little one to treasure. I know He has big things planned for this one and I can't wait to meet him soon!!