Warning: THIS IS NOT HEALTHY! In fact, it is not elegant, or sophisticated, or gourmet. BUT - It is SO simple and SO yummy! My sister and brother-in-law love this so I try to make it for family gatherings. It's one of those quick recipes that you're afraid to share because it's so easy, but I think everyone needs a few of these up their sleeve!!
Ingredients
:
1 can cream of mushroom soup*
1 8 oz. package of cream cheese*
1/2 lb. pepperoni
*Feel free to get the low-fat versions to make yourself feel better!!*
Preheat, oven to 350 degrees. In a 1 1/2 qt. oven-safe dish, mix all ingredients. I usually pop it in the microwave for a minute for easier mixing. Bake about 15 minutes or until browned on the top.
I've served this with everything from Triscuits to homemade french bread. It is always a crowd-pleaser! Just try not to think about what it's doing to those New Year's Resolutions :)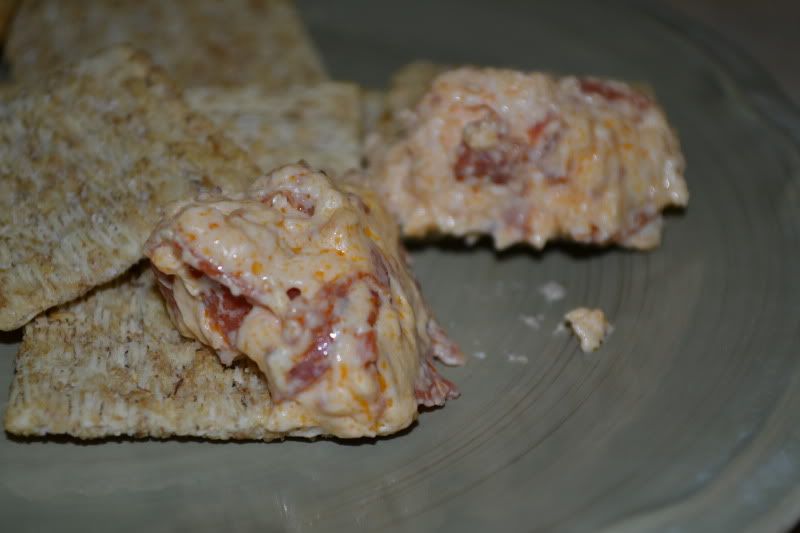 Thanks for stopping by! I'd love to hear from you in the comments and have you join us back again!
Want more ideas for spending time with your kids? Be sure to follow us on our NEW Facebook or Pinterest pages and sign up for emails to keep up with all the latest crafts, activities, and kid-friendly recipes!