We've been making our own laundry detergent for awhile now and I have to admit, it hasn't been without it's trials. In the beginning, I was afraid of the liquid laundry detergent (or maybe it was just that I didn't have a 5 gallon bucket). I also didn't want to worry about storing that much liquid detergent, so we tried out the
homemade powder detergent
. It was a disaster. Granted, this is probably because I couldn't find the Fels-Naptha and I substituted Ivory instead. I ended up with streaks in my clothes and a very unhappy husband. Thankfully, the ingredients are much easier to find now at any grocery store or Walmart.
But, then I gave in and bought a 5 gallon bucket, and the rest (as they say) is history. Our clothes are clean. We're saving tons of money, and I know exactly what is cleaning my clothes and touching my children's skin.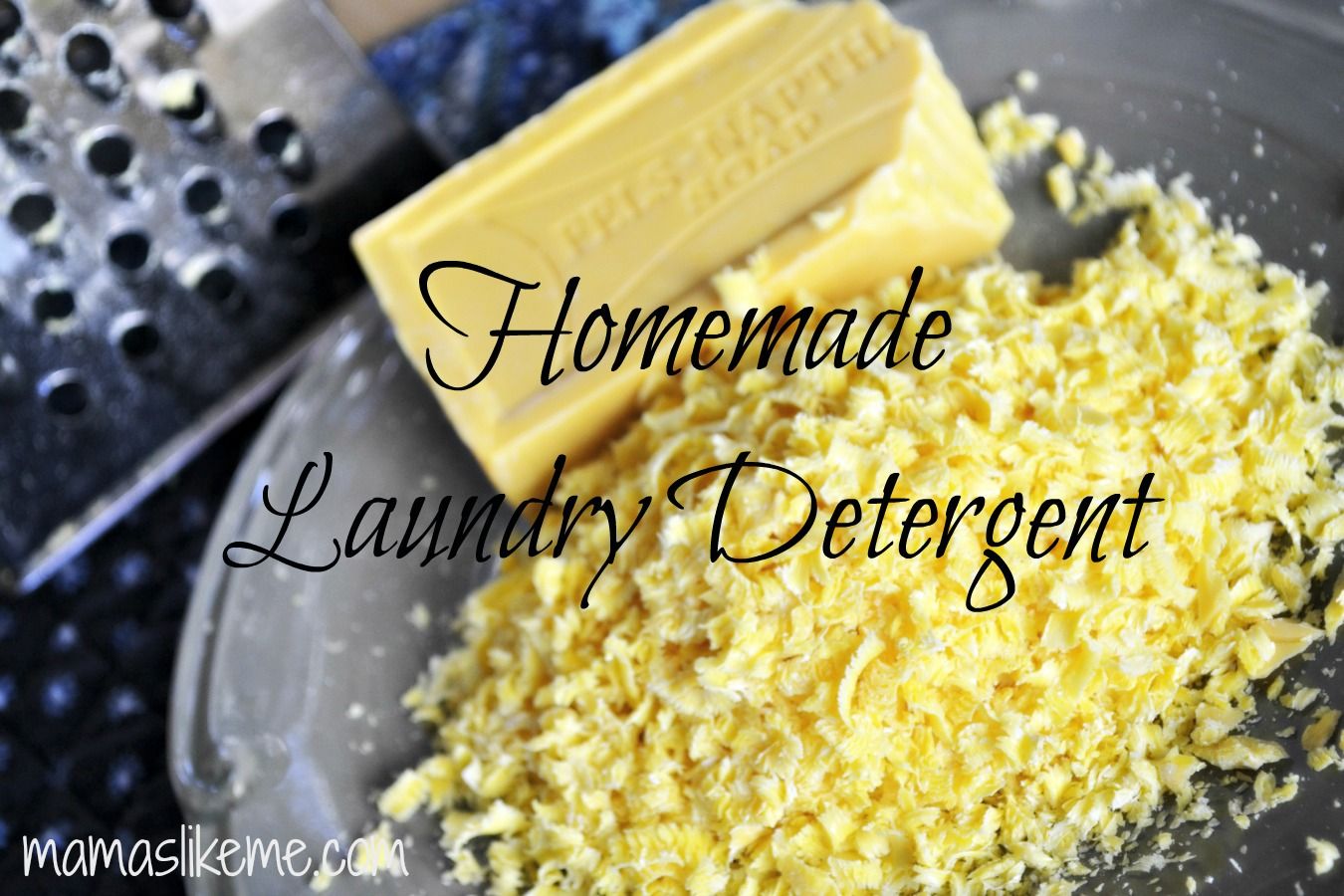 Here is our simple homemade laundry detergent:
4 Cups - hot tap water
1 Fels-Naptha soap bar
1 Cup - Arm & Hammer Super Washing Soda (make sure you have washing soda NOT baking soda)
½ Cup Borax
1. Grate the bar of soap (we use a cheese grater) and add to saucepan with hot water. Stir continually over medium-low heat until soap dissolves and is melted.
2. Fill a 5 gallon bucket half full of hot tap water. Add melted soap, washing soda and Borax. Stir well until all powder is dissolved. Fill bucket to top with more hot water. Stir, cover and let sit overnight to thicken.
3. Stir and fill a used, clean, laundry soap dispenser half full with soap and then fill the rest of the way with water. Shake before each use. It will gel between uses.
-Optional: If you like scented laundry detergent, you can add 10-15 drops of essential oil per 2 gallons. Add once soap has cooled.
-Yield: Liquid soap recipe makes 10 gallons.
-Top Load Machine- 5/8 Cup per load (Approx. 180 loads)
-Front Load Machines- ¼ Cup per load (Approx. 640 loads)